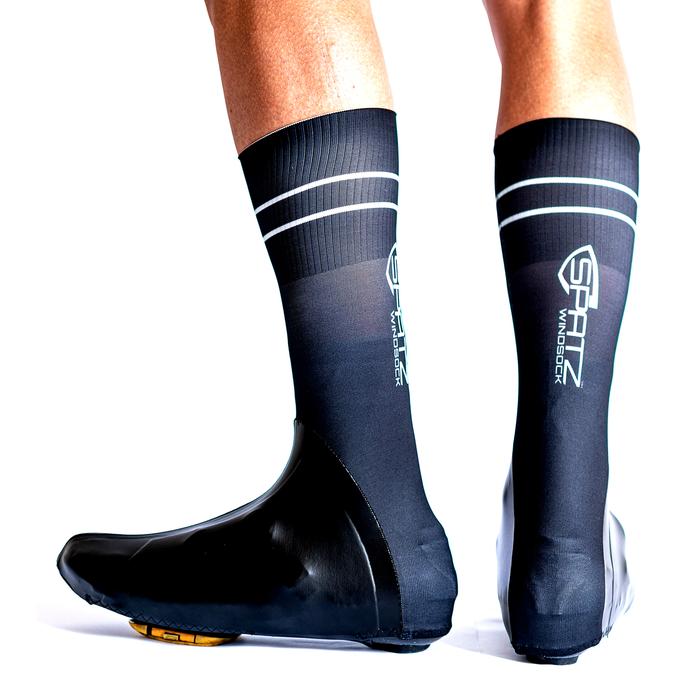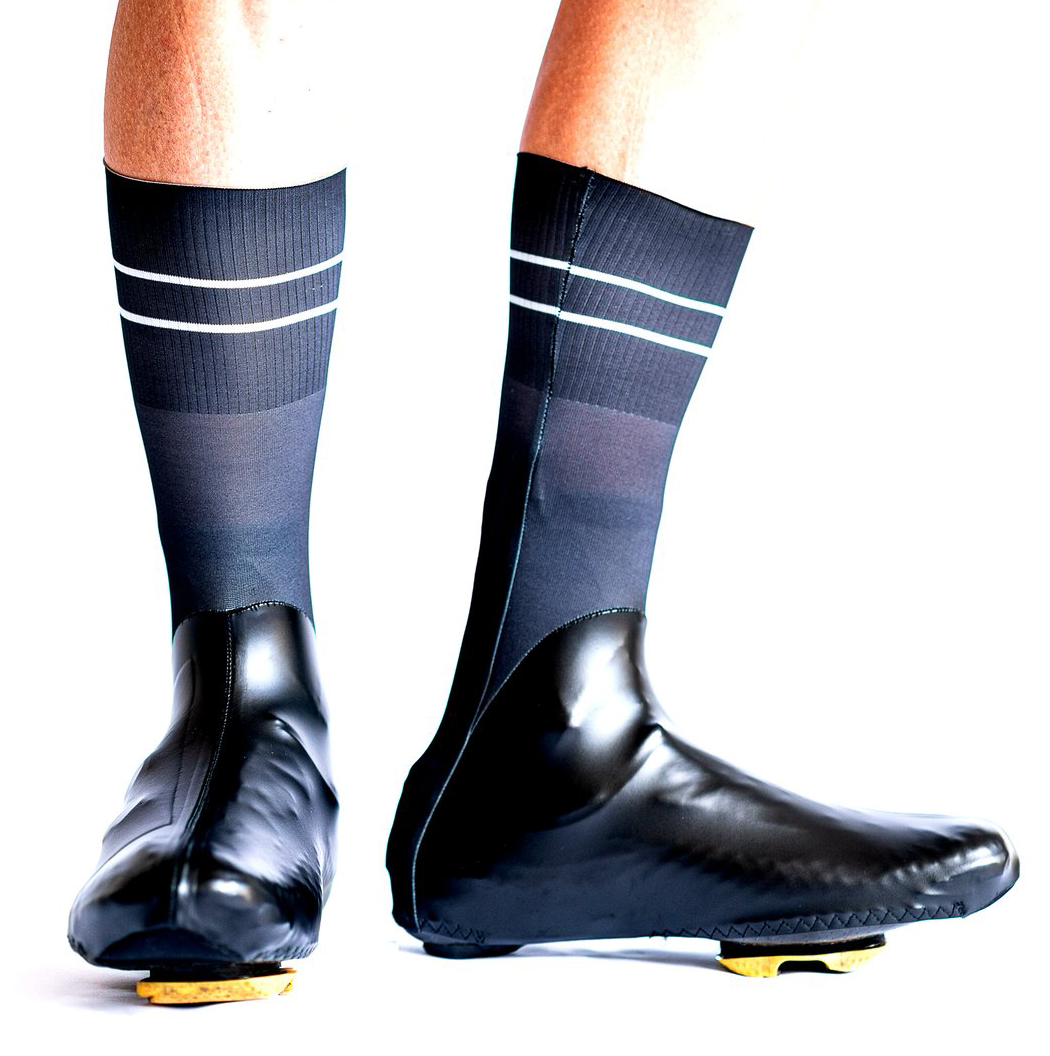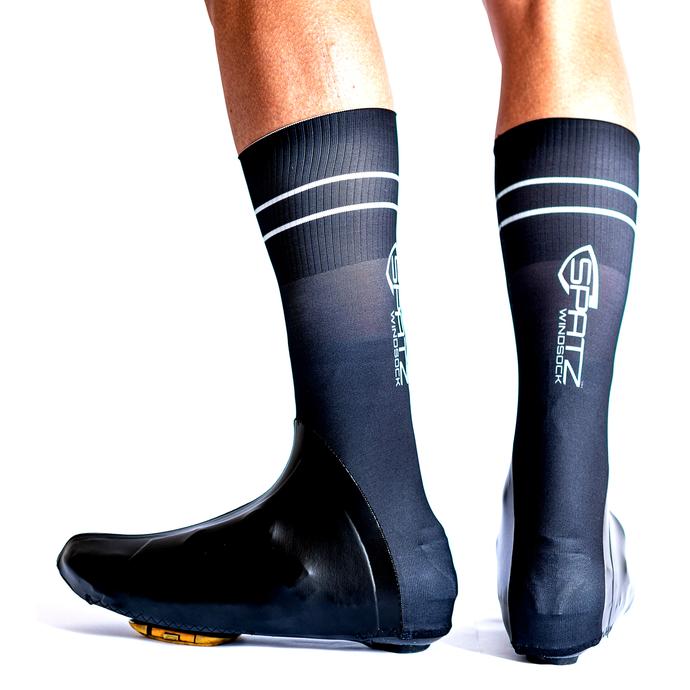 Spatz 'Windsock' UCI Legal Aero Oversocks
---
Made specifically for (and developed by) the current Olympic Champion.
Made for when Legalz are too warm. Made for when you need protection from the elements and immunity from the wind. Made for the race. 
Waterproof, sleek fitting, taped and bonded main panels with a super aerodynamic lycra leg section. 
Integrated, woven-in silicone grippers stick to your calves like glue.
Strategically positioned seams right where you need them. Designed to make the most of the wind and ensure race-long comfort.
Flat stitching around the foot to lay seamlessly against your shoe. Make the wind work for you.
Bonded-in side panel developed to smooth-out turbulence over your shoe ratchet / boa fasteners. 
No velcro. No fasteners. Simply put them on before your shoes.
#WINDSOCK
BE QUICK, WE ONLY MANUFACTURE IN SMALL BATCHES!
***NOTE - PLEASE WASH THESE WITH WASHING POWDER / DETERGENT BEFORE FIRST USE, ESPECIALLY IF YOU HAVE WHITE SHOES. ANY SEEPING OF COLOUR (WHILST BEING ANNOYING) IS NOT PERMANENT. WE HAVE SEEN COLOUR SEEPAGE ON MATTE WHITE SPECIALIZED SHOES. OTHER BRANDS HAVE BEEN FINE... THANKS!***