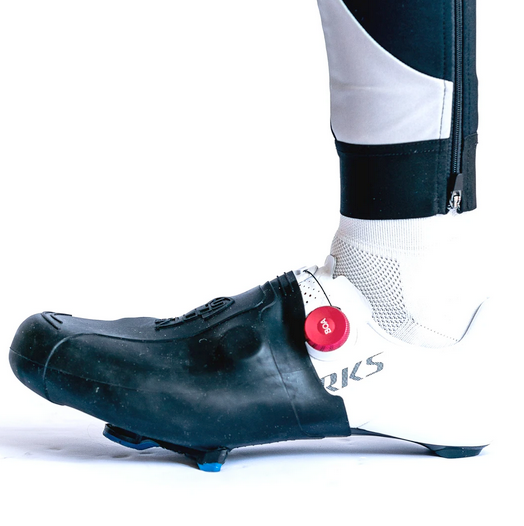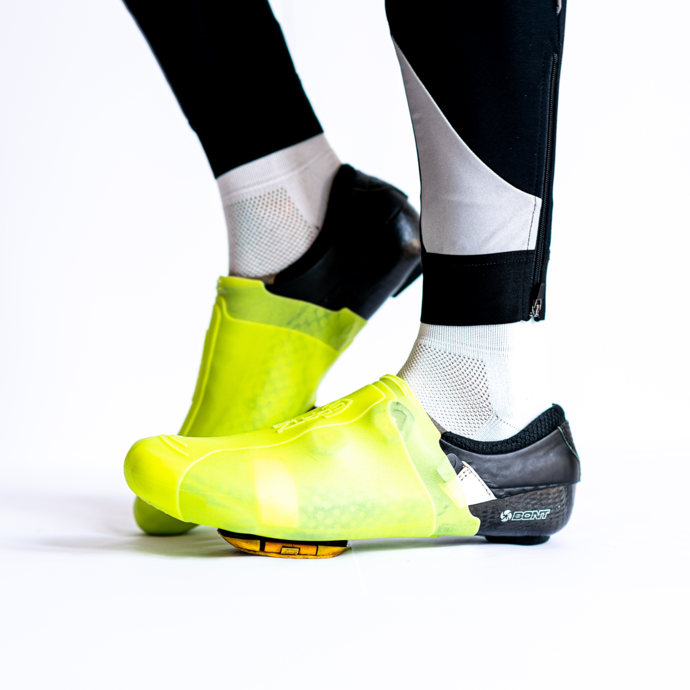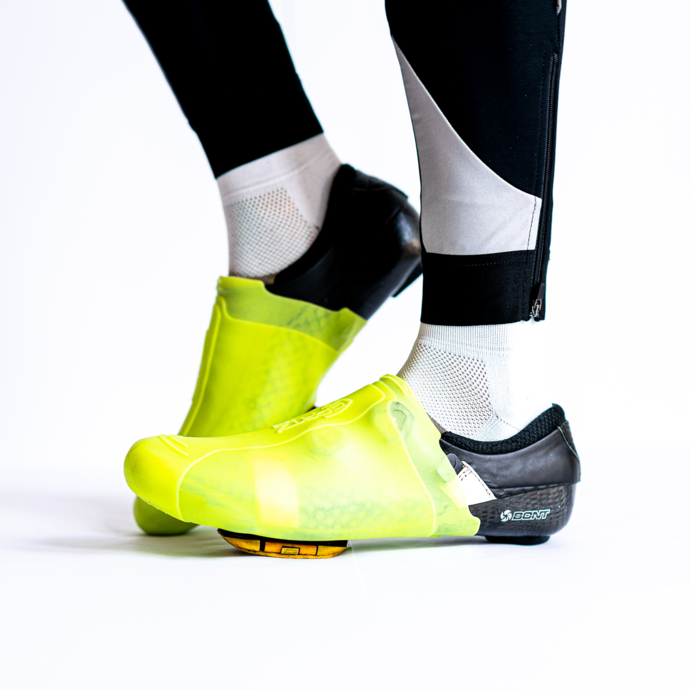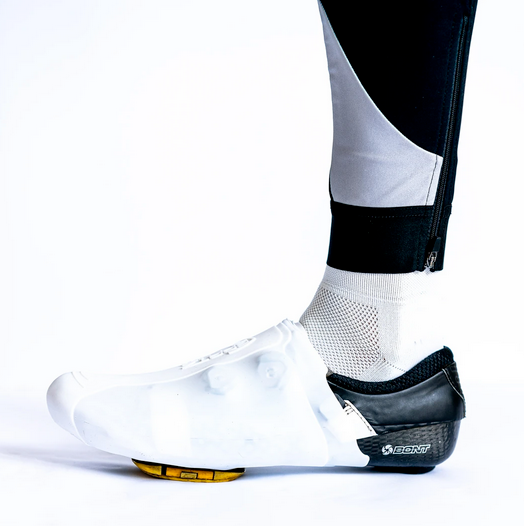 SPATZ 'Toez' Silicone Toe Warmers
---
Sometimes when you race, train or simply ride, you need a little extra protection from the cold and wet, but you don't need a full overshoe. These times call for Spatz TOEZ!
Longer cut than the competition and produced at the direct request of the current Olympic Champion, Toez are a piece of kit that you will come to rely on.
Engineered from ultra-premium grade Silicone, Toez sit very closely to your shoe creating an impermeable barrier between your toes and the driving rain. We have designed the edges and cleat area to hug the contours of your shoe to seal any holes and gaps, creating perhaps your most versatile weapon against the wet.
Toez are designed with targeted material thickness to offer a snug, aero fit with toughness right where you need it.