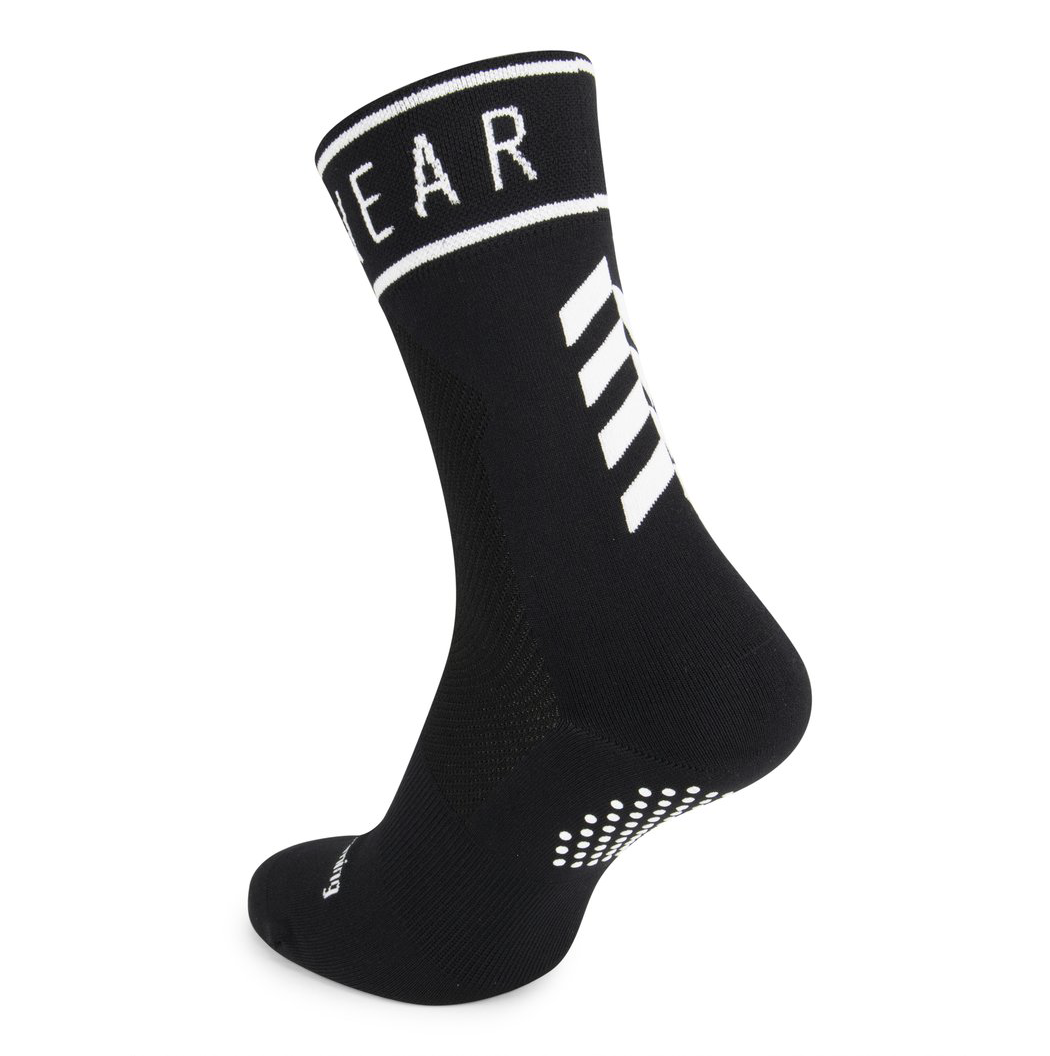 Spatz 'SOKZ' Long Cut Socks BLACK-One Size
---
"People have been making cycling socks the wrong length for years. We've changed that. And we've added silicone grippers to secure the connection between foot and shoe for increased power delivery. Or so you don't slip in the kitchen..."
Mega stretchy with a higher elastane (Lycra) content. Hike them up long or roll with 'em dropped down low. One size fits all
Silicone grippers on the sole secure the foot/shoe interface
Contrasting chevron detail adds visibility in the traffic
Designed to wick away sweat and stay fresh
Extremely comfortable
Designed and developed in Yorkshire, England
Available in black or white
One size fits all
Let's be honest, they're cool as hell. And they say "#thanks4coming" across the front...
BE QUICK, WE ONLY MANUFACTURE IN SMALL BATCHES!
Composition:
80% Polyester, 20% Elastane (Lycra).