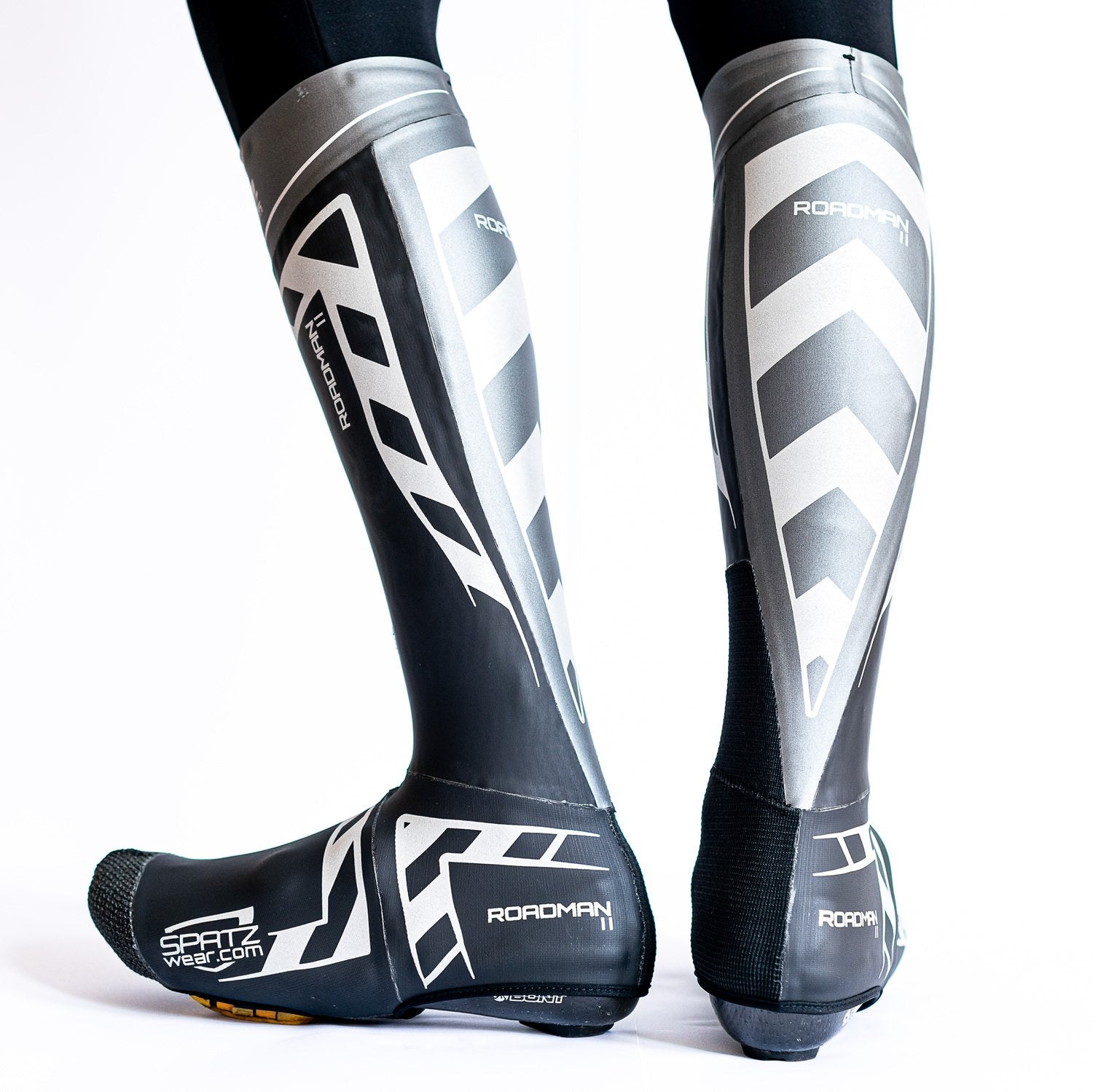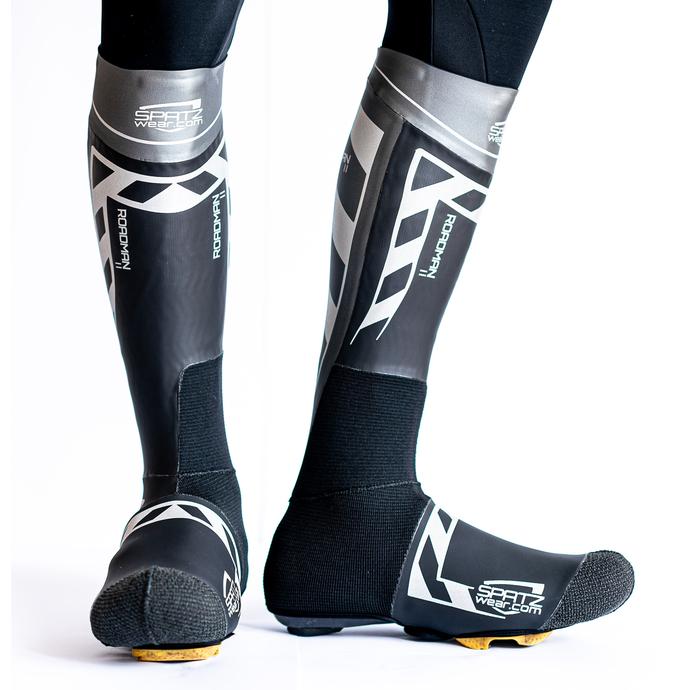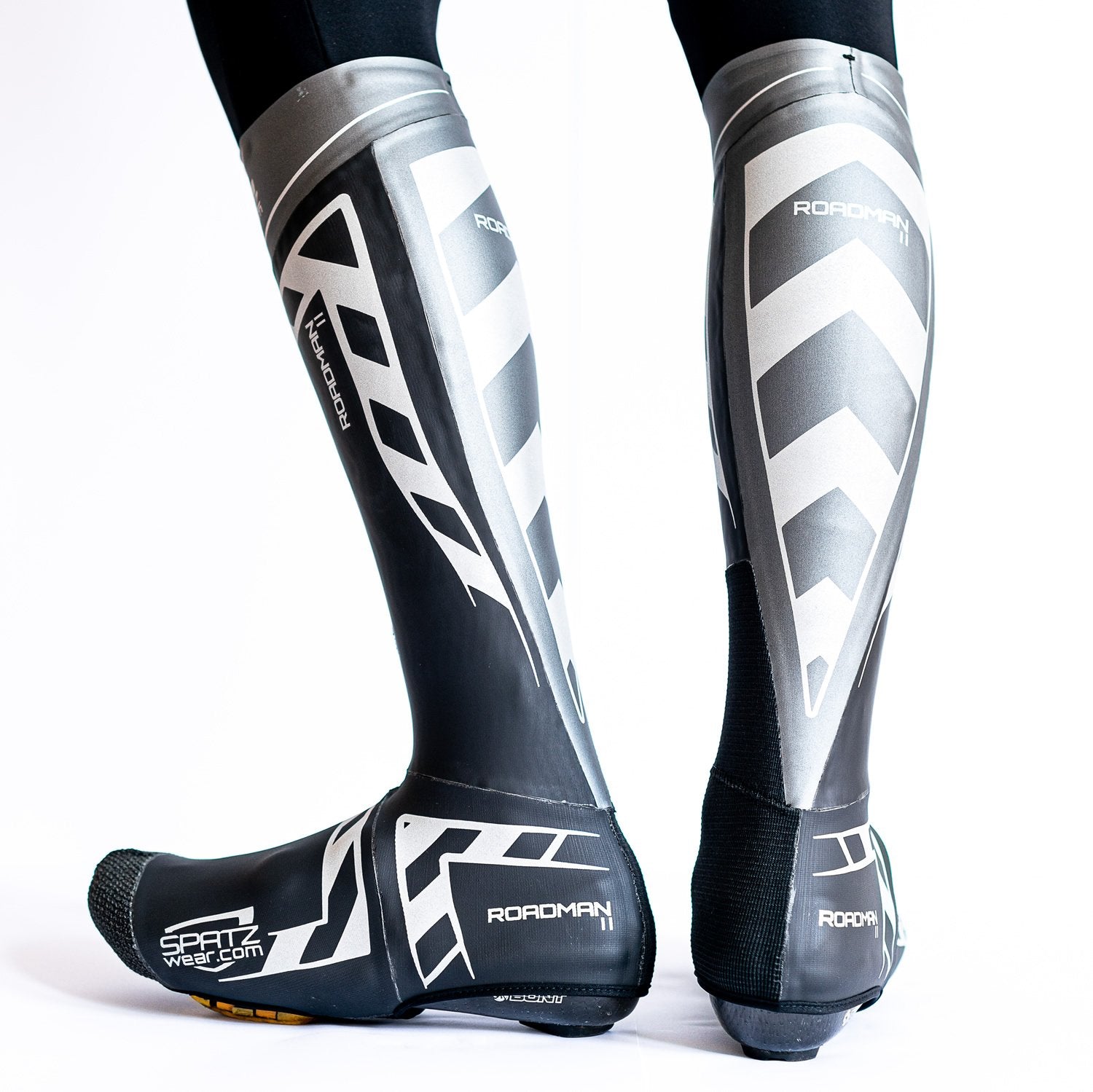 SPATZ 'Roadman 2' Super-Thermo Reflective Overshoes with Kevlar.
---
The SPATZ 'Roadman 2 Overshoe' is the next logical step in the evolution of the Roadman. Re-engineered with extended Kevlar toe area and targeted Aero-Armour super tough neoprene around the foot to guard against rips and tears. 

Integrated thermal lined shin panel to provide warmth and water management where you need it most. An industry first for an overshoe. Ride longer. Ride Roadman 2...
Warmer. Visibly reflective. Tougher. But just as sleek and aero as before. Made for the commute. Made for rain. Made for the road, the gravel, the epic adventures.
Super insulating 4.5mm Kevlar toe box for the ultimate in warmth and abrasion resistance without adding excess bulk/weight. 
Super Reflect 360 detailing for that 6am commute or epic night-time training sesh.
Tough Abrasion Resist fabric guards against heel rub.
Waterproof neoprene throughout with targeted panel thickness for exceptional insulation, fit and comfort. Intelligent water-dispersing lining. Hydrophobic outer layer. Heat welded and taped seams. Liquid seal gripper seals top and bottom. Wrinkle-free 'pro' cut. 
Stretch velcro faster behind the cleat.
Made to keep you warm and visible.
Ride in the cold and wet? Want to be visible in the traffic? #RDMN2.
SPATZ are protected. The design is registered, SPATZ is trademarked and the patent is pending.