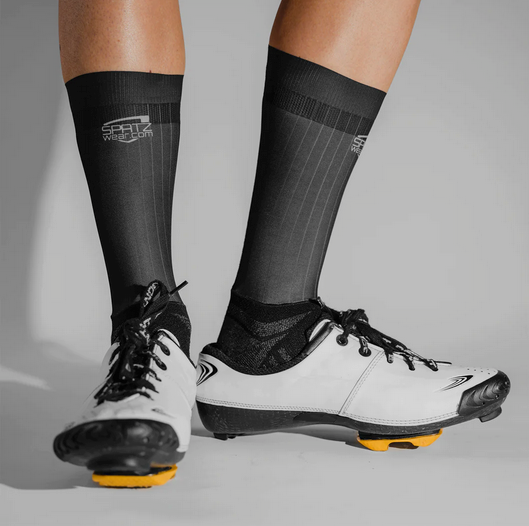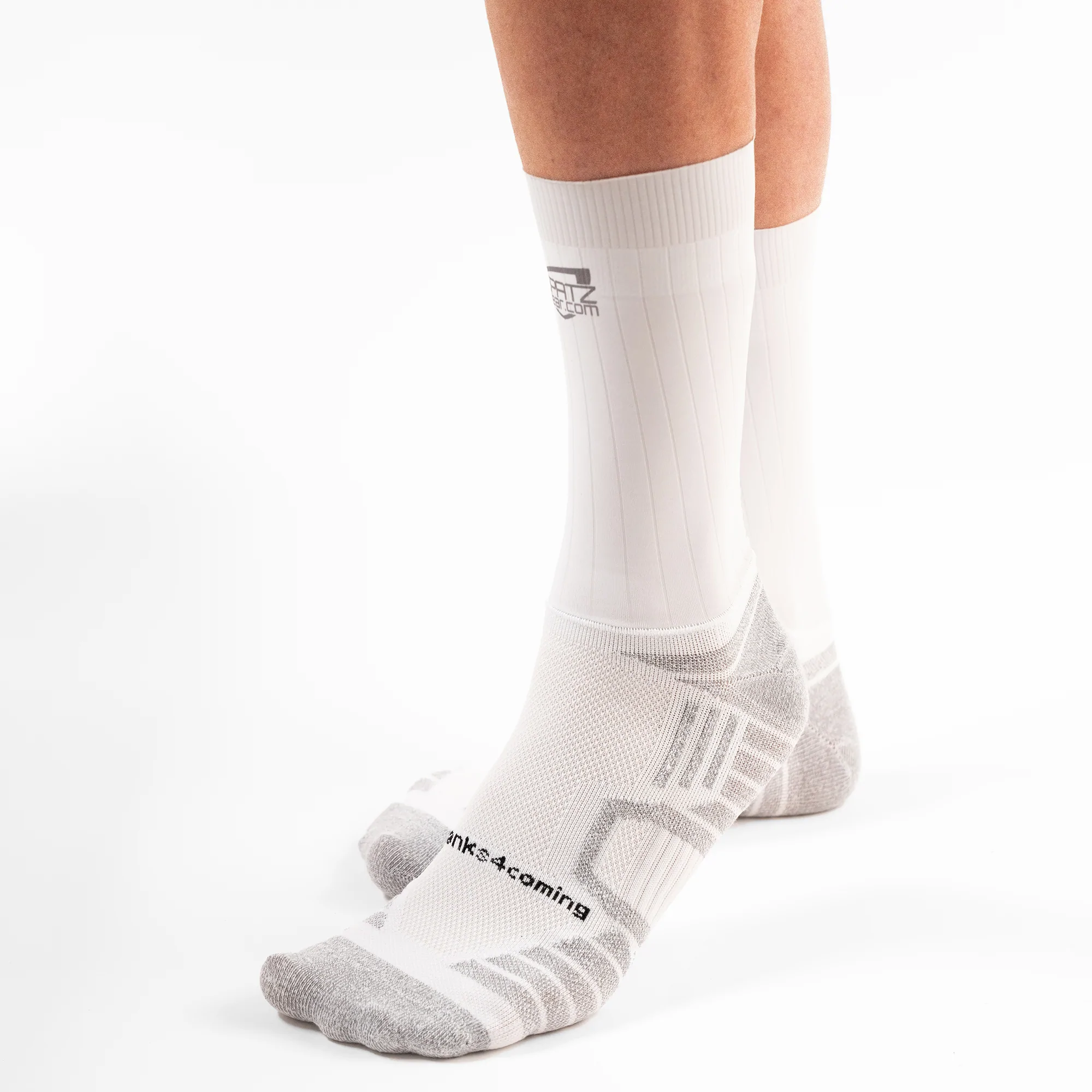 Spatz 'Aero Sokz' UCI Legal Aero Socks
---
The brand new Spatz "Aero Sokz" were designed specifically for the requirements of our partner team Alpecin-Deceuninck and the two-time Olympic Triathlon Champion. 

In a sport where every second (and every single watt) matters, there can be no compromise when it comes to products with an aerodynamic focus.

Cut to UCI compliant length, the "Aero Sokz" offer an aerodynamic advantage wrapped up in an incredibly classy package. We have specified a striated lycra leg section to help to keep air attached to the leg as long as possible. The seam is tucked away behind the leg where it will not affect airflow as it leaves the legs.

As a stark difference to other manufacturers, we have added two different gripper types to the top of the leg section to help keep the socks in place on legs of different sizes. First, we have a silicone gripper woven into the actual fabric of the sock which adds grip and elasticity and a very sleek fit against the skin. In addition to this, we have added a dedicated silicone strip (lower down) around the entire leg circumference to secure the sock in place. To our knowledge, no other manufacturer has gone to these extremes to create a good fit.

The foot section of the "Aero Sokz" is crafted beautifully to offer support, temperature regulation and wick moisture away. We have tested these on 6h rides and are staggered by the comfort of these socks.

Bright white/black fabric with a subtle grey logo keeps the aesthetic sharp, clean and classy and compliments any kit and bike.
Let's be honest, they're super fast and cool as hell. And they say "#thanks4coming" across the front...
White and black only and available in 2 sizes: S-M (39-44) and M-L (45-49). If in doubt, size down.