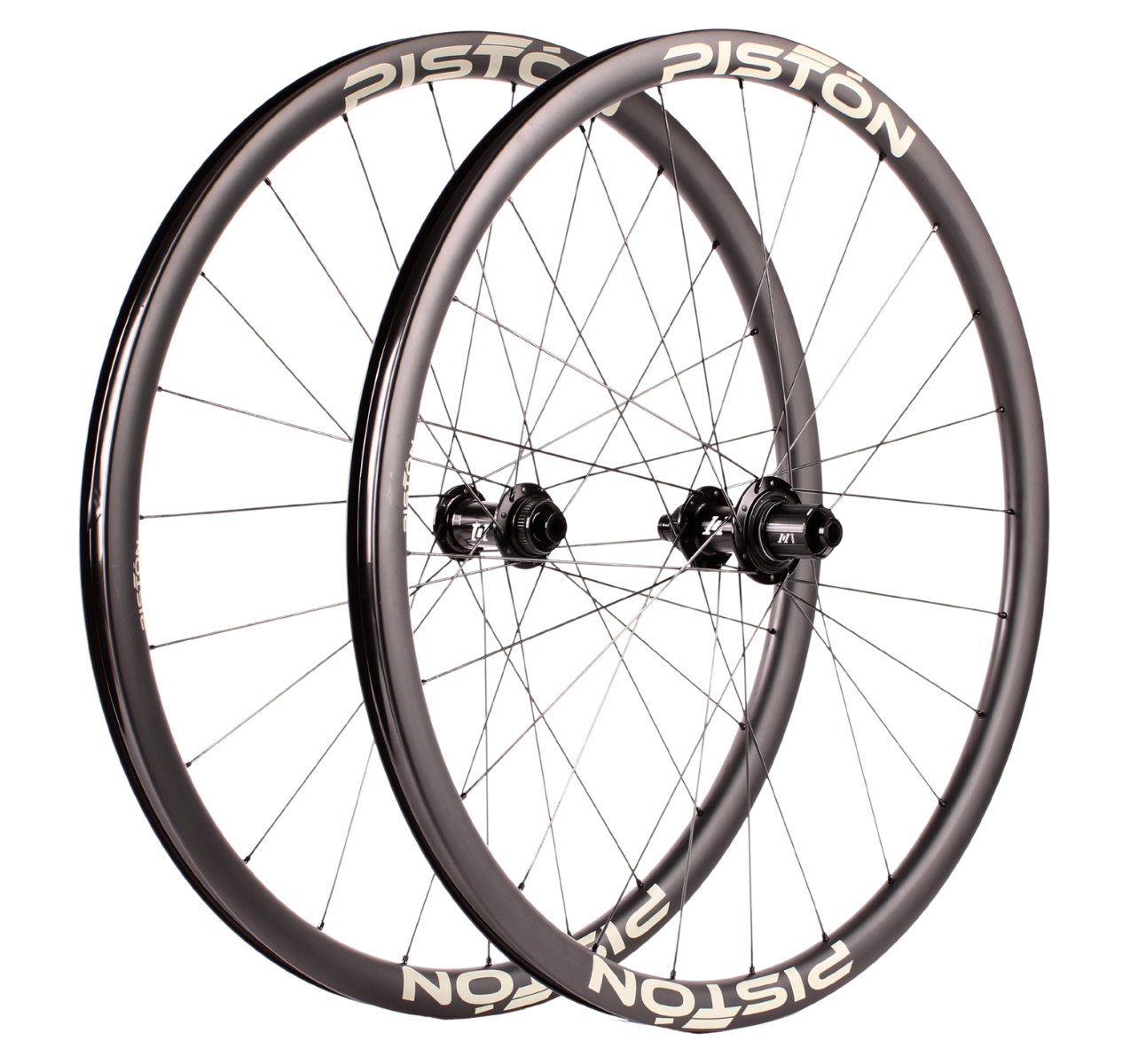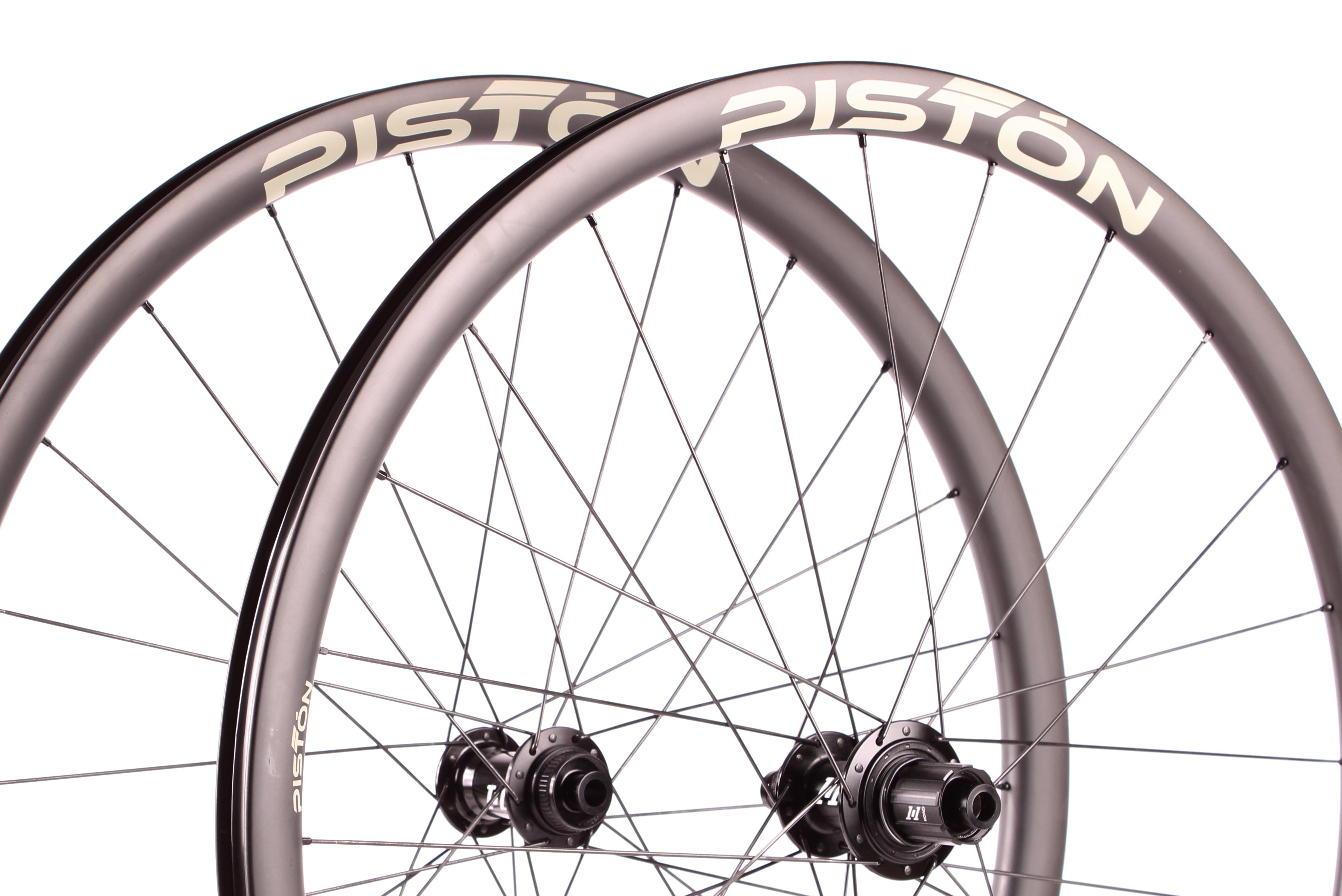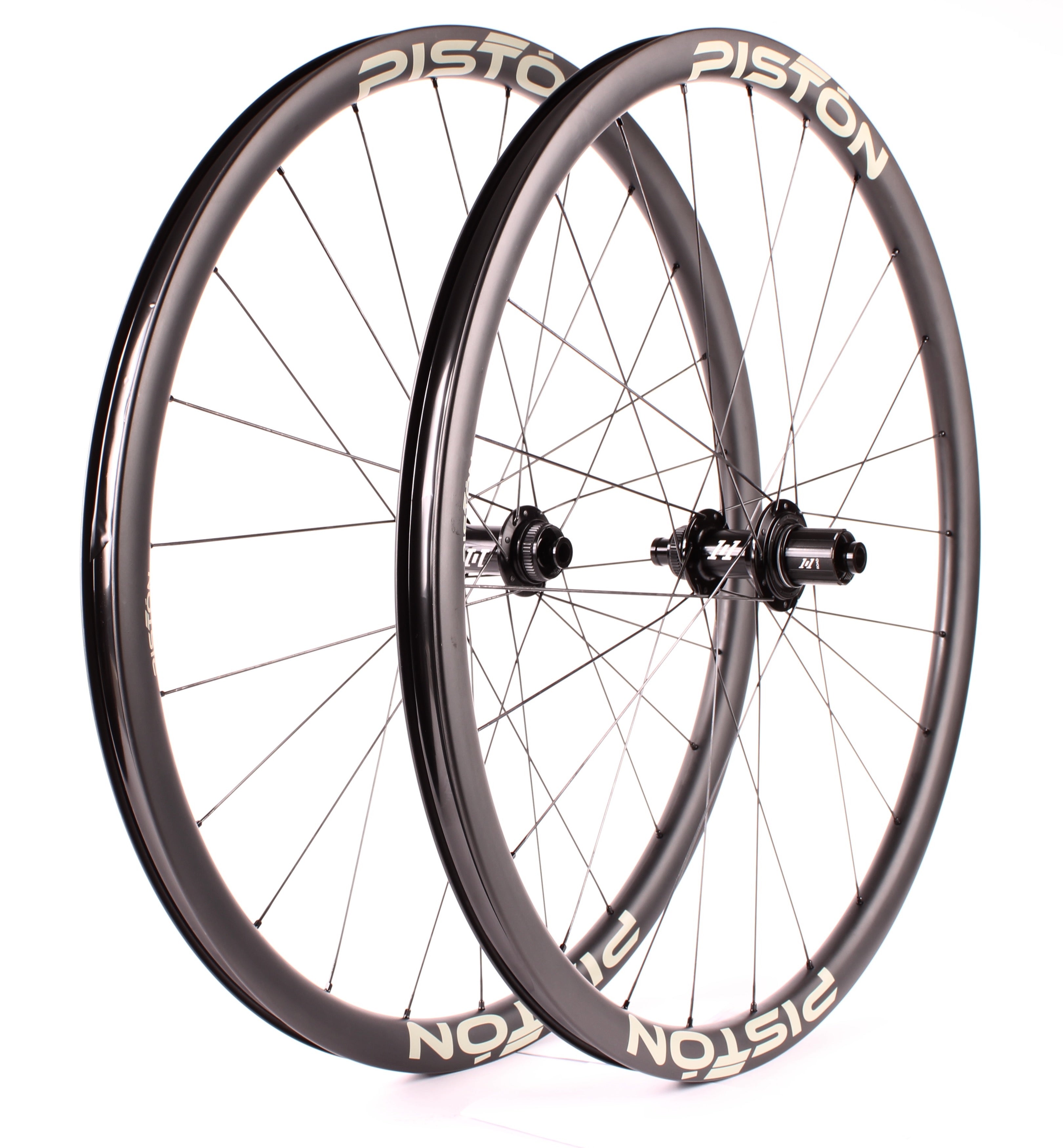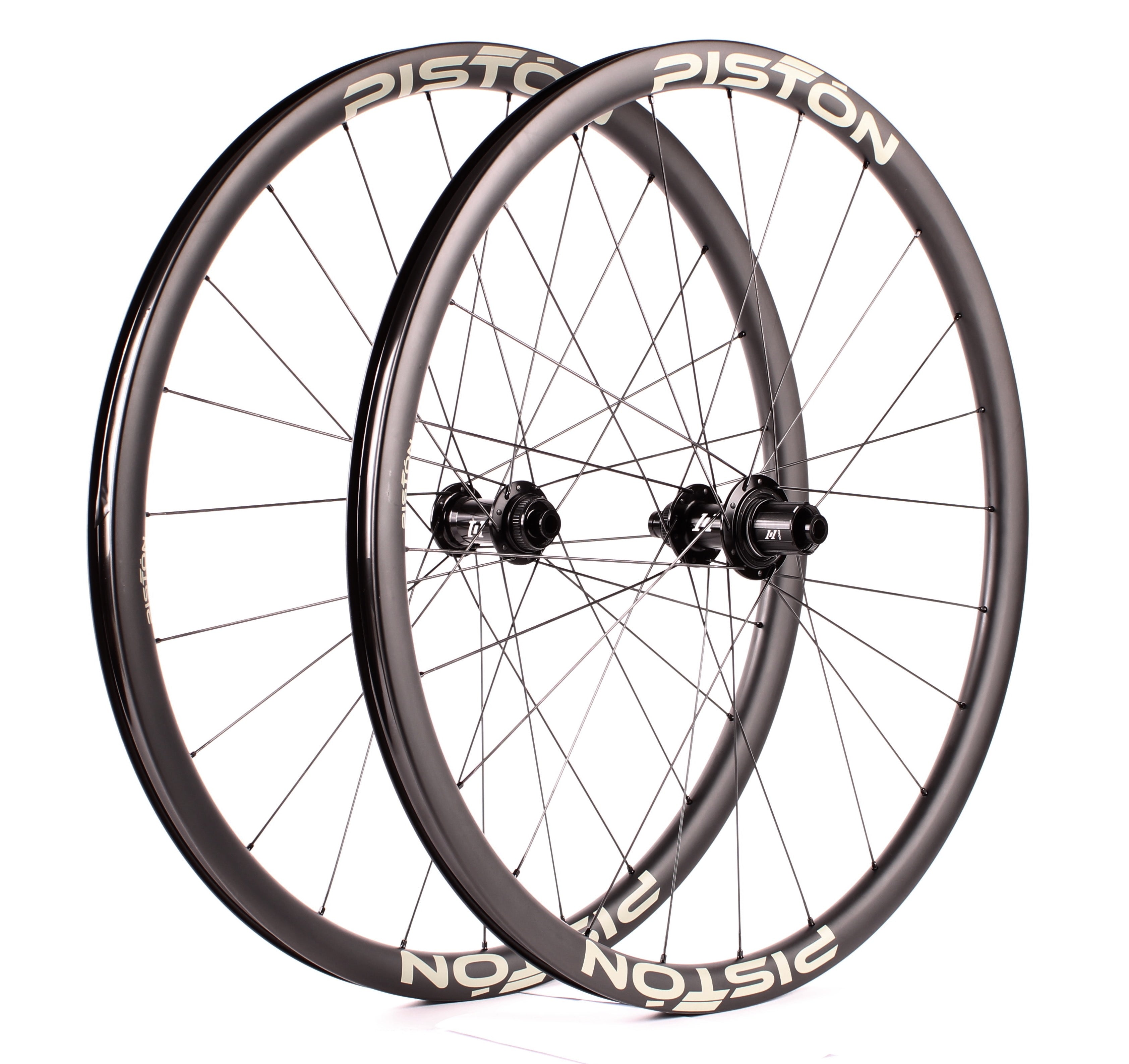 Piston Podium G2 30mm Wheelset
---
12x100/12x142 Centrelock
Industry Nine 1/1 Road Disc hubs
HG or XDr freehub
Upgrade your ride with our top-of-the-line carbon fiber rims, designed to provide the ultimate performance for road cycling enthusiasts. Our rims feature a 30m or 42mm depth, striking the perfect balance between aerodynamics and handling.
Constructed with high-quality carbon fiber and advanced manufacturing techniques, our rims are incredibly strong, stiff, and lightweight. This translates into faster acceleration, smoother handling, and improved climbing performance.
Our rims are tubeless-ready, allowing you to run lower tire pressure for better traction and comfort. They also feature a wide internal rim width, providing better support for wider tires and improving overall ride quality.
Whether you're racing, training, or simply enjoying a leisurely ride, our carbon fiber rims will take your cycling experience to the next level. Upgrade your bike today with our top-quality rims and experience the ultimate performance on the road.