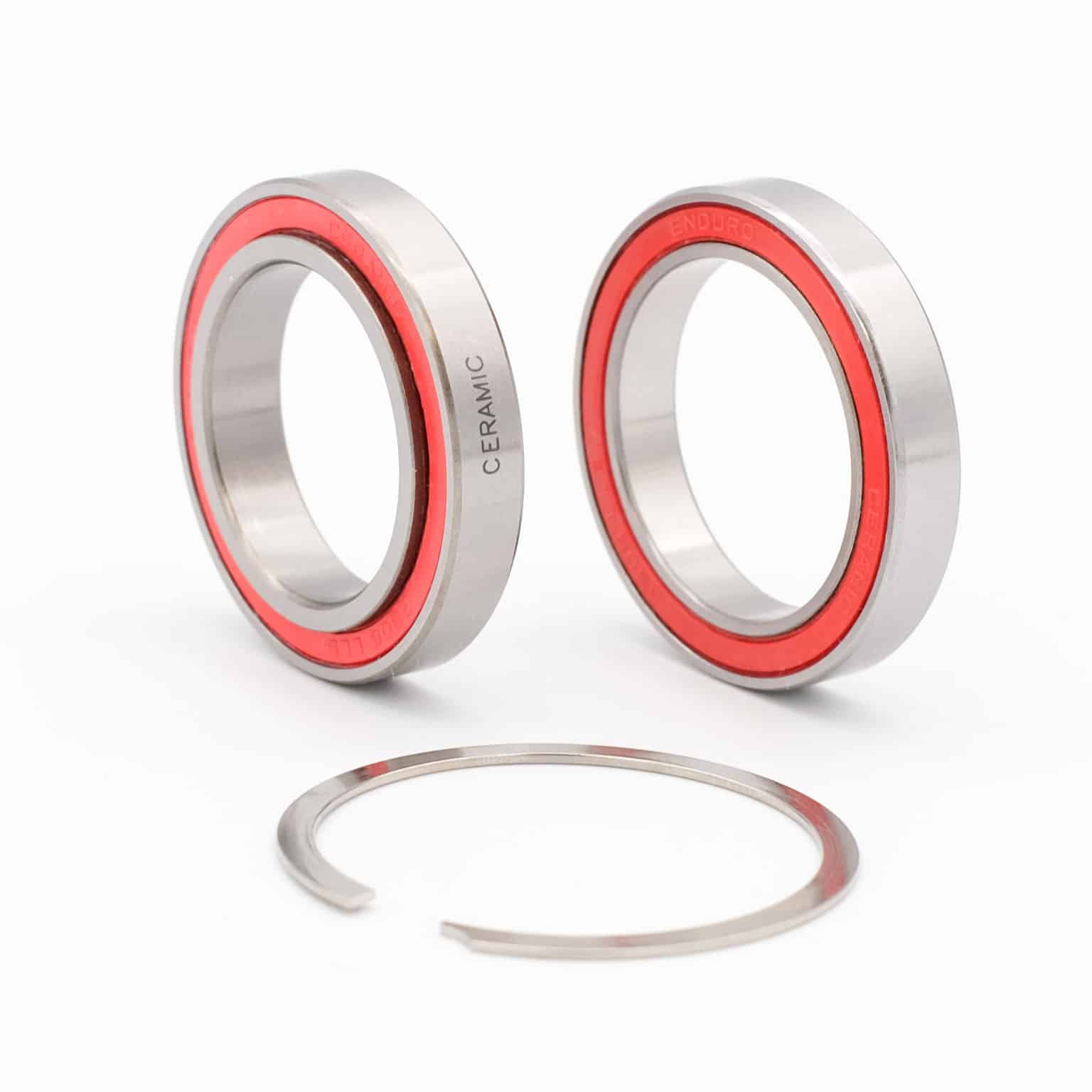 M30 Ceramic Bearing Replacement Kit(to rebuild stock M30 Cup Style BB's)
---
PRODUCT
M30 BB - Bearing rebuild kit for Praxis M30 BB's ONLY.
BUY THIS IF :
You prefer to rebuild/refresh your M30 BB with brand a brand new bearing kit.
Please read the manual below as specific tools required!
WHICH M30 BBs
ONLY FOR : M30 BSA, BB30/PF30, 386EVO, BBright, T47 E.B and T47 I.B.
It is NOT for the M30-BB86/90/92 BB (This specific BB cannot be rebuilt)
BEARINGS
Cartridge Steel or Ceramic rebuild kits available
30mm DRIVE / 28mm Non-DRIVE
Ceramic Bearings are Grade 5 / ABEC 5 rating
TOOLS
Must use professional level bearing tool kit to rebuild your M30 BB.
See the Manual below as guide.
VIP NOTE
- You are required to use proper bearing installation/removal tools to pull/press new bearings into a Praxis M30 bottom bracket.  Failing to use correct tools can and will damage your new bearings and/or your BB and void your warranty.
- We highly suggest using Enduro's bearing removal/press tool kit or similar shop level bearing tool kit.  If you do not have the correct tools, please take your bike to your local bike shop for bearing replacement.