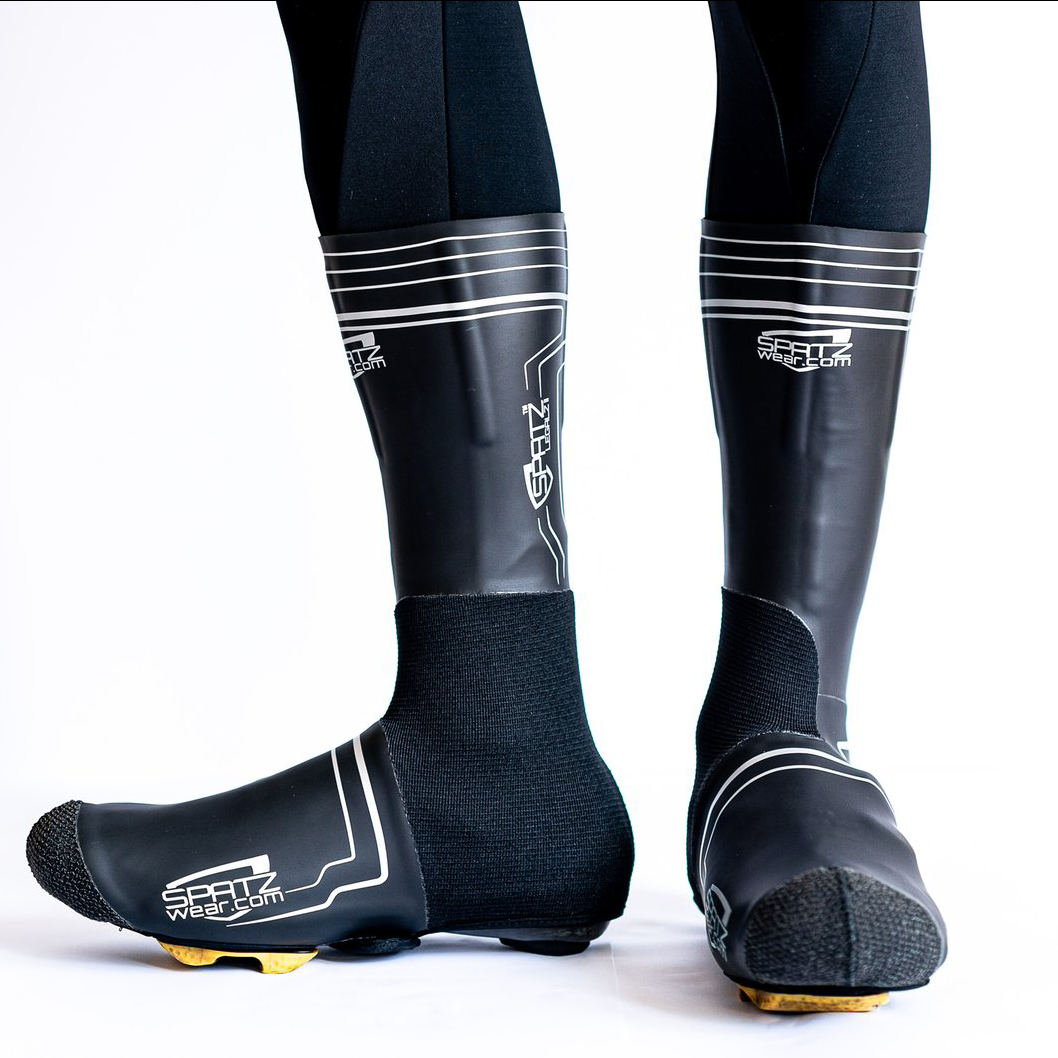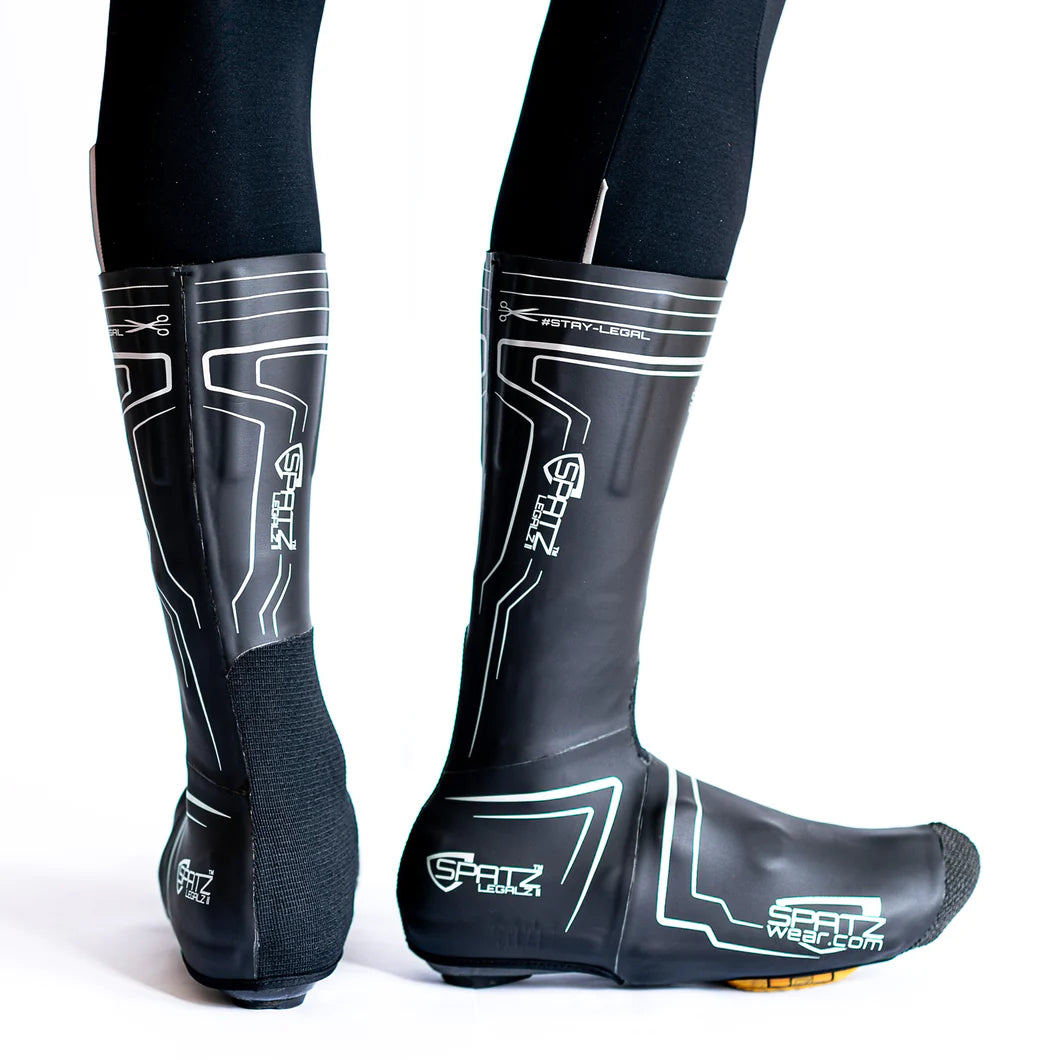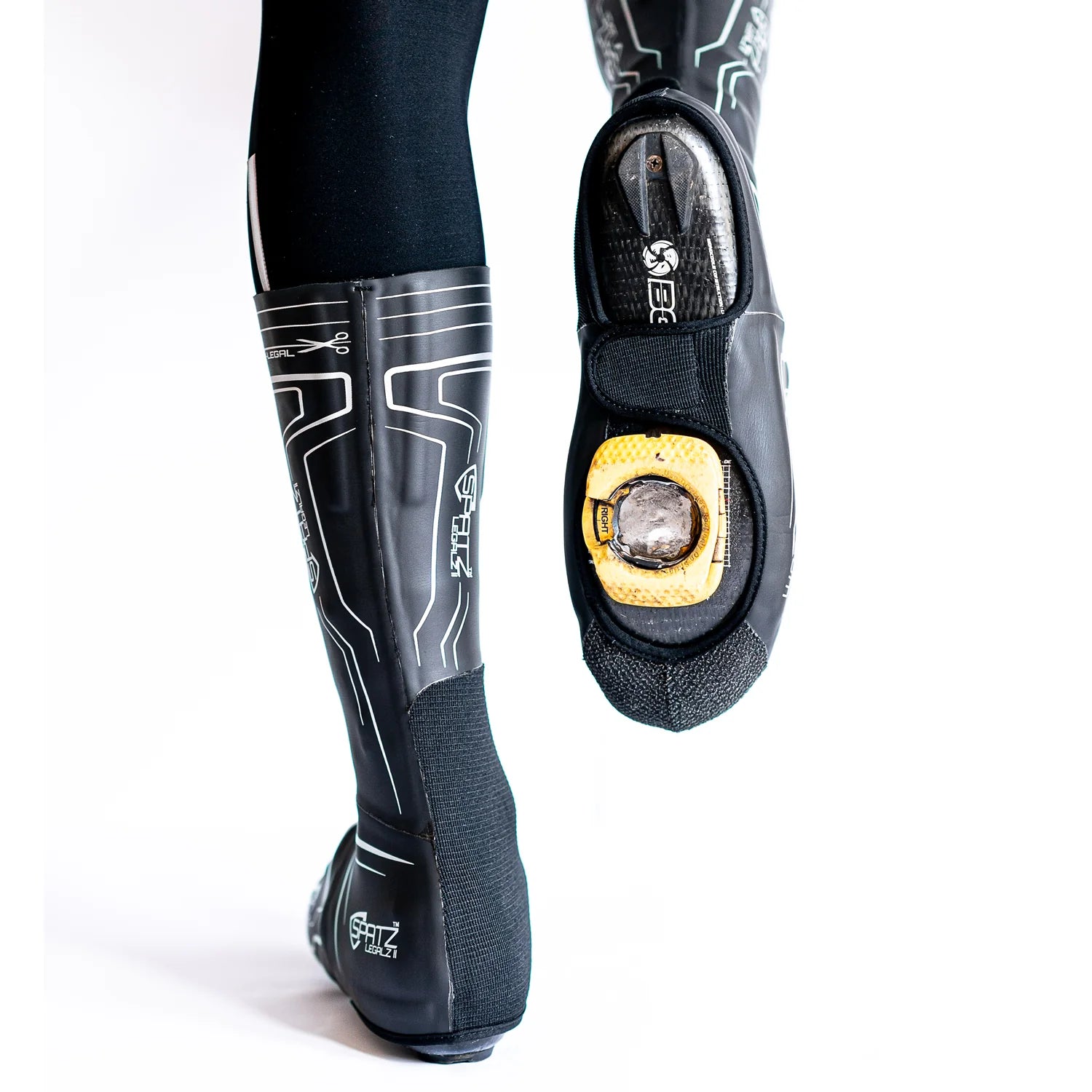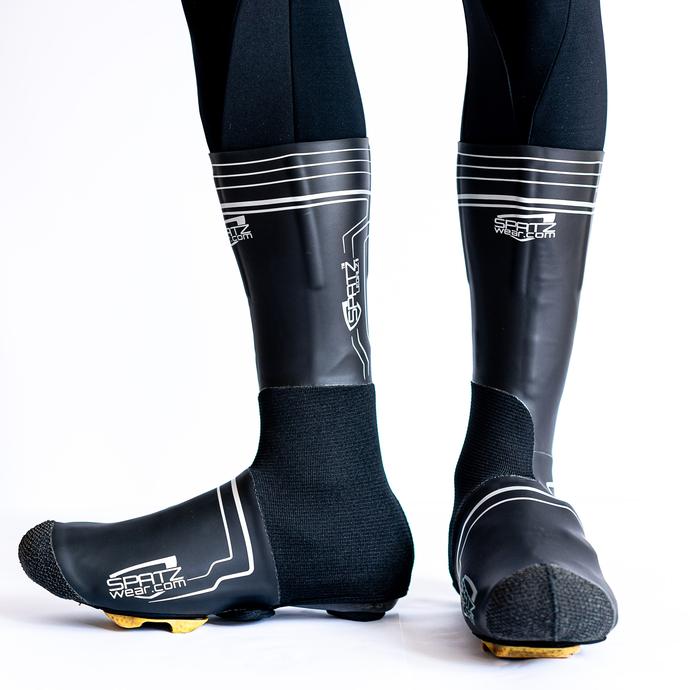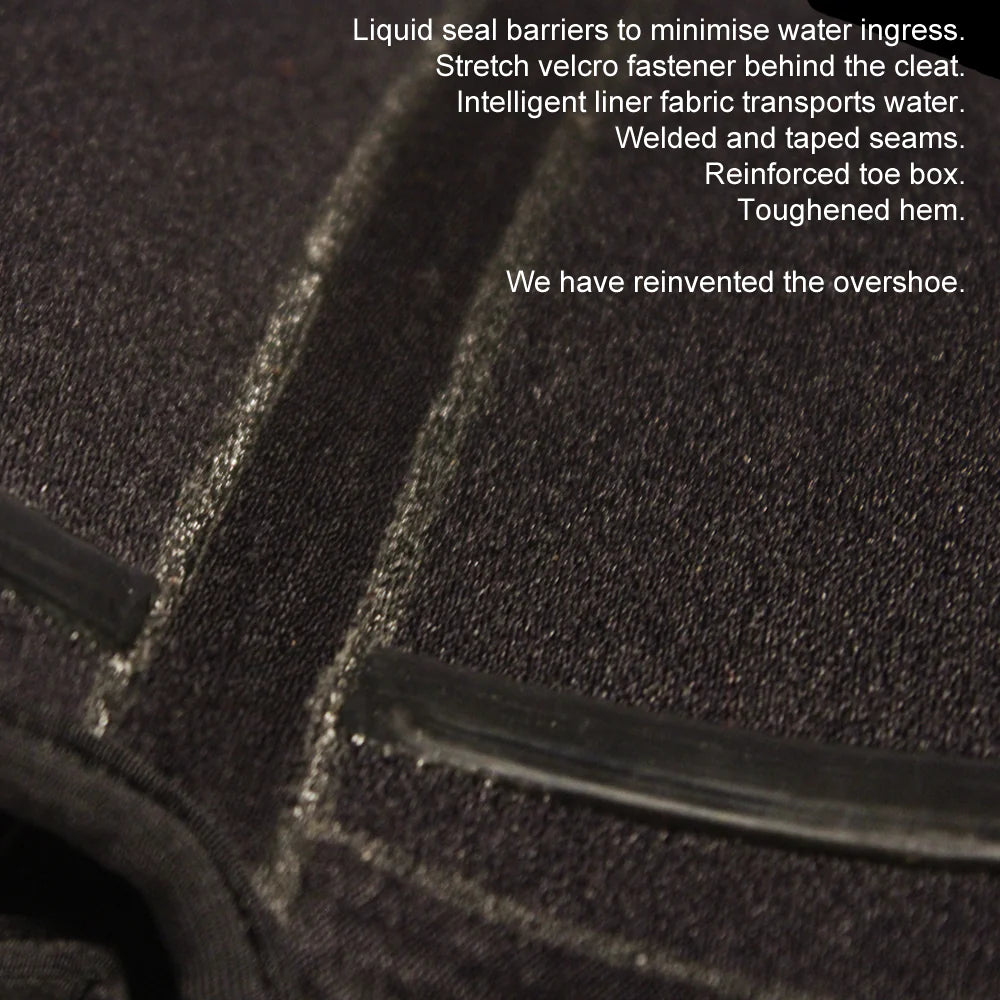 'Legalz 2' UCI Legal Race Overshoes
---
The SPATZ 'Legalz 2' are the re-engineered version of the now legendary Legalz. Tighter around the ankle for a closer, sleeker fit and a Kevlar reinforced toe area for protection from nicks and tears.
Developed at the direct request of WorldTour riders, the 'Legalz 2' boast many of the features of the SPATZ 'Pro' and 'Roadman' condensed in a race legal package. Think "Gent-Wevelgem in the freezing rain" but just as suited to your winter club run...
The UCI know that our overshoes are aerodynamically fast. So they limit the length of overshoes within sanctioned events. In an industry first, Spatzwear have made 'Legalz 2' to maximum regulation length and given you the option to trim them - should you so require!
Waterproof neoprene throughout with targeted panel thickness for warmth, aerodynamics, fit and comfort. Intelligent water-dispersing lining. Hydrophobic outer layer. Heat welded and taped seams. Vertical liquid seal gripper seals top and bottom. Wrinkle-free 'pro' cut. 
Tough Abrasion Resist fabric guards against heel rub and again, we've tucked the velcro fastener behind the cleat. 
Race / train in the cold and wet? Don't need the extra protection of the 'Pro' or the visibility and extra insulation of the 'Roadman 2'?: 'Legalz 2' it is...
Made to keep you warm, aero, comfortable and race legal. And looking like a boss...
SPATZ are protected. The design is registered, SPATZ is trademarked and the patent is pending.
BE QUICK, WE ONLY MANUFACTURE IN SMALL BATCHES!