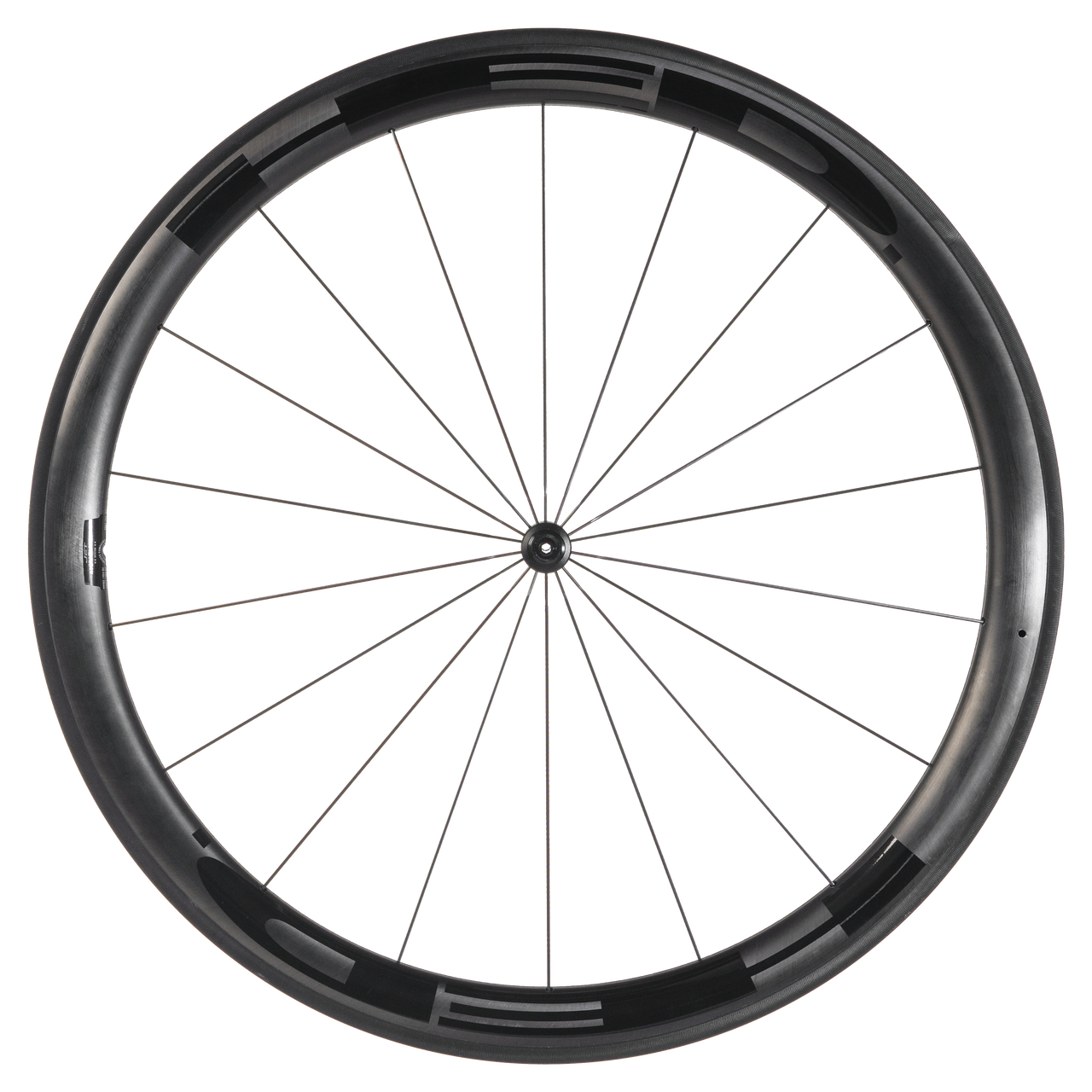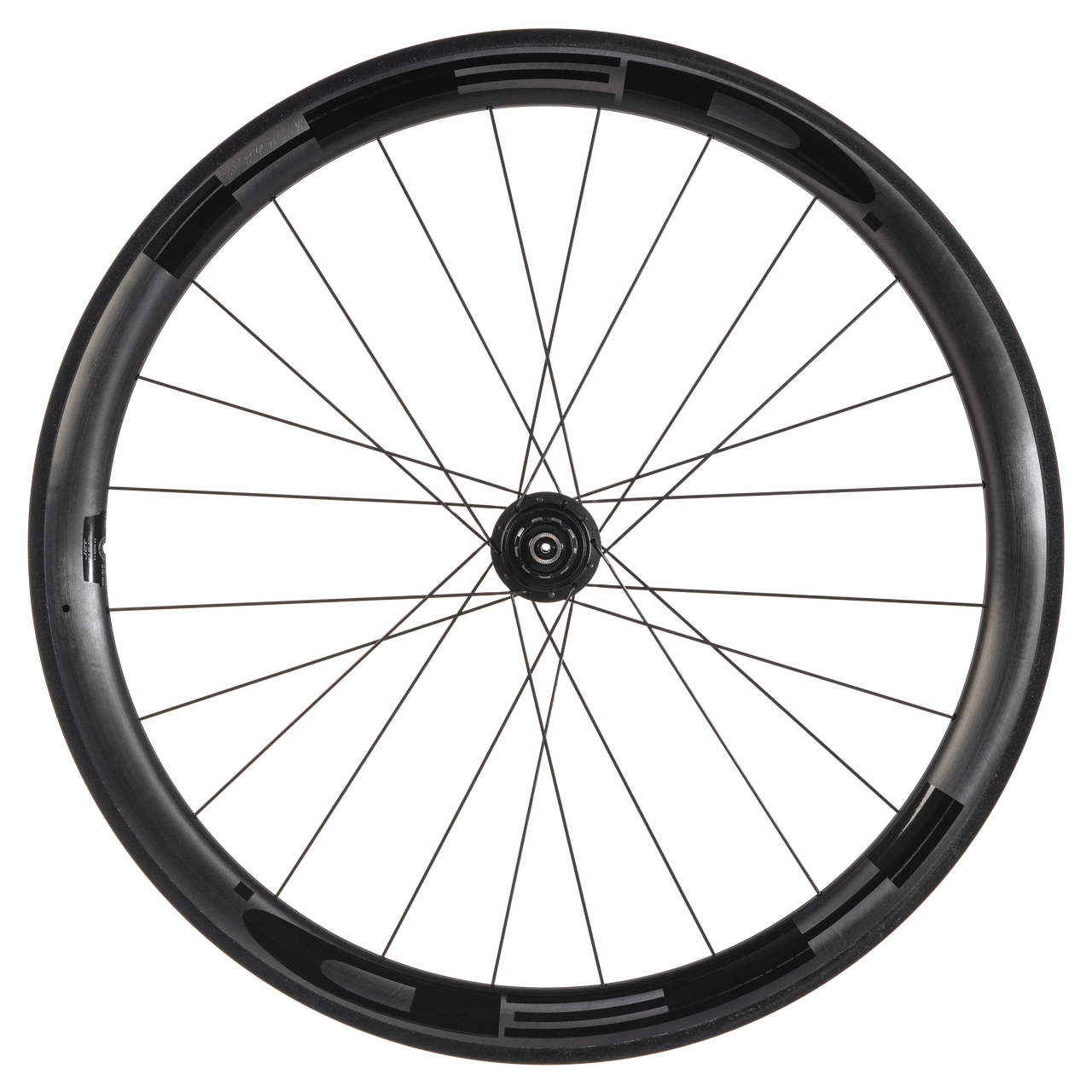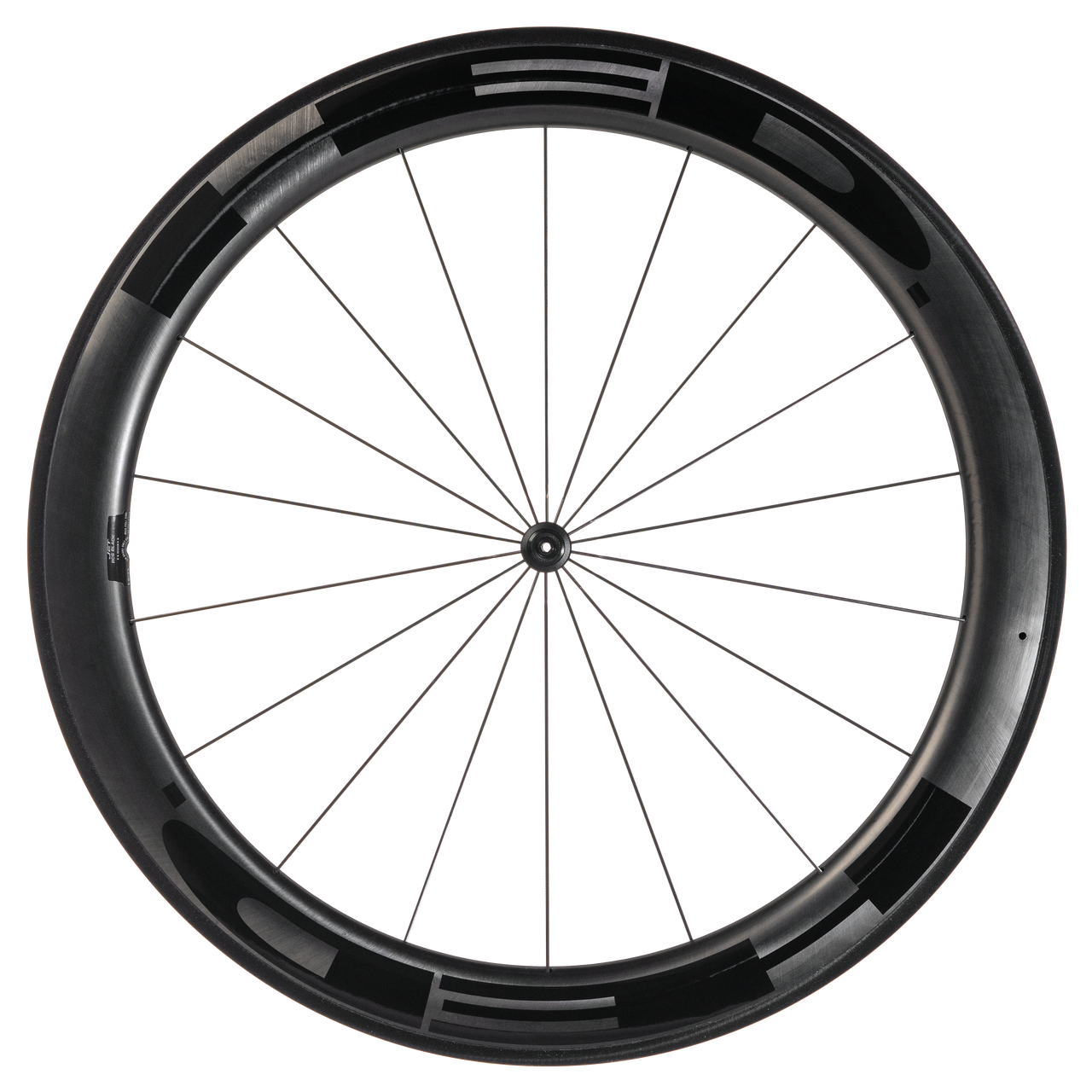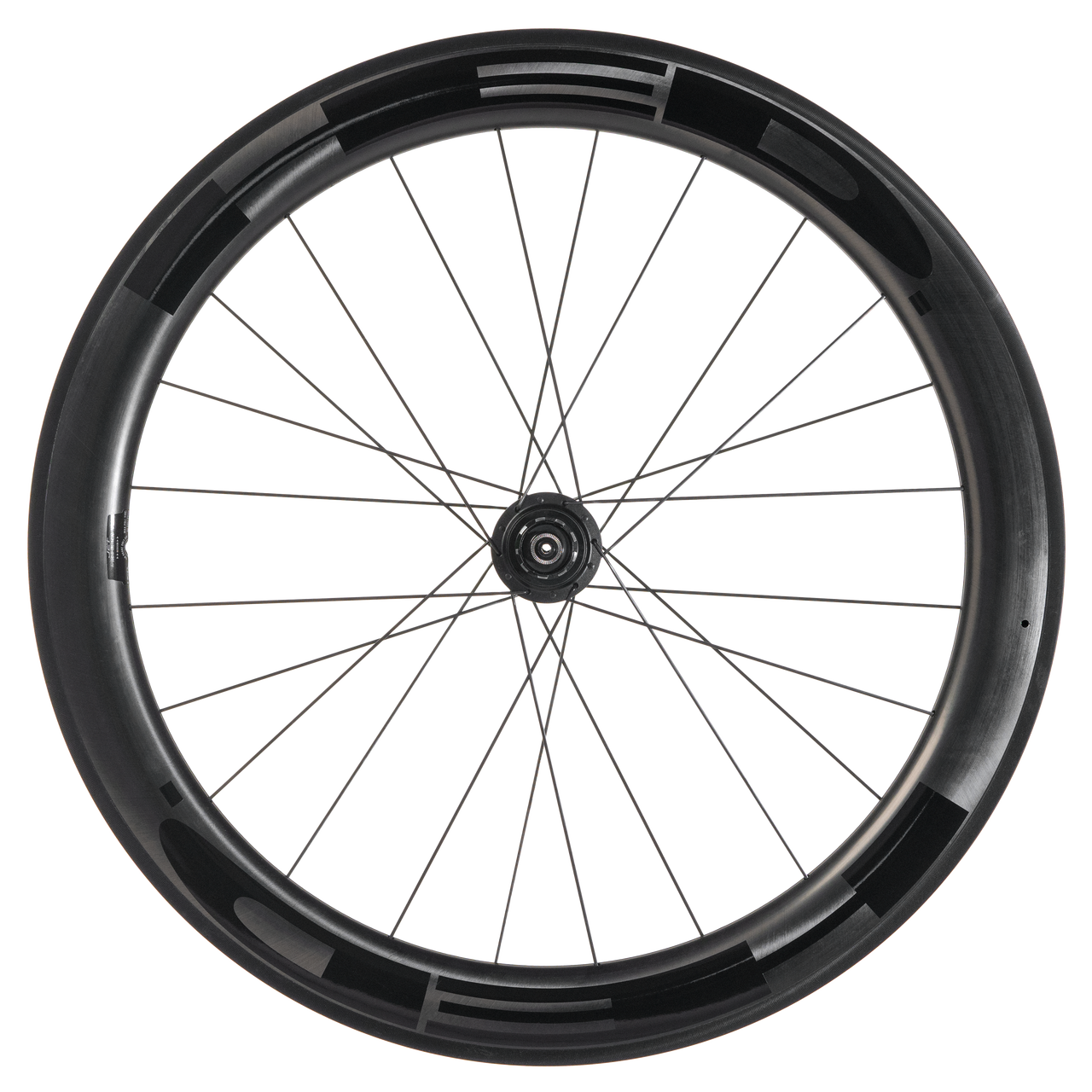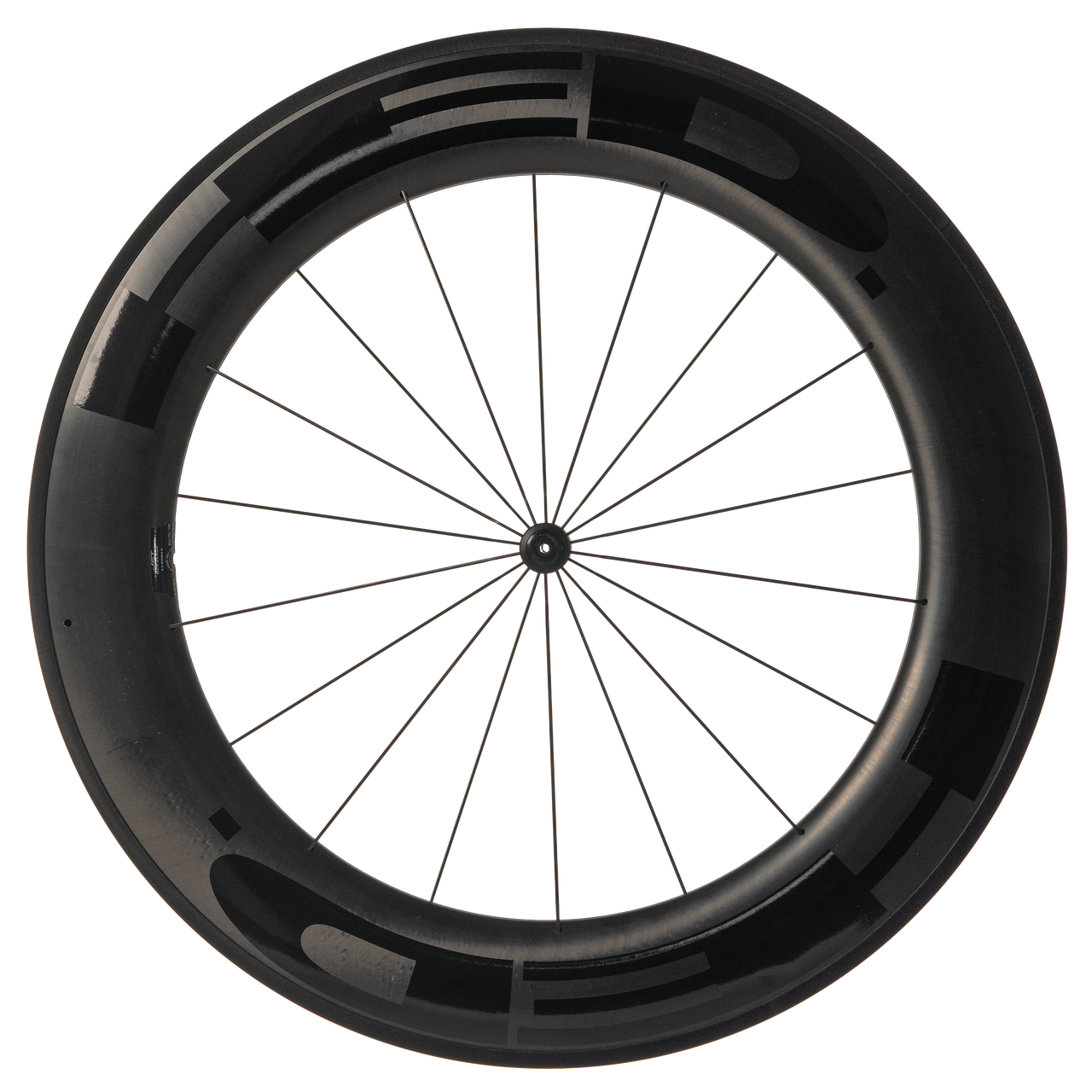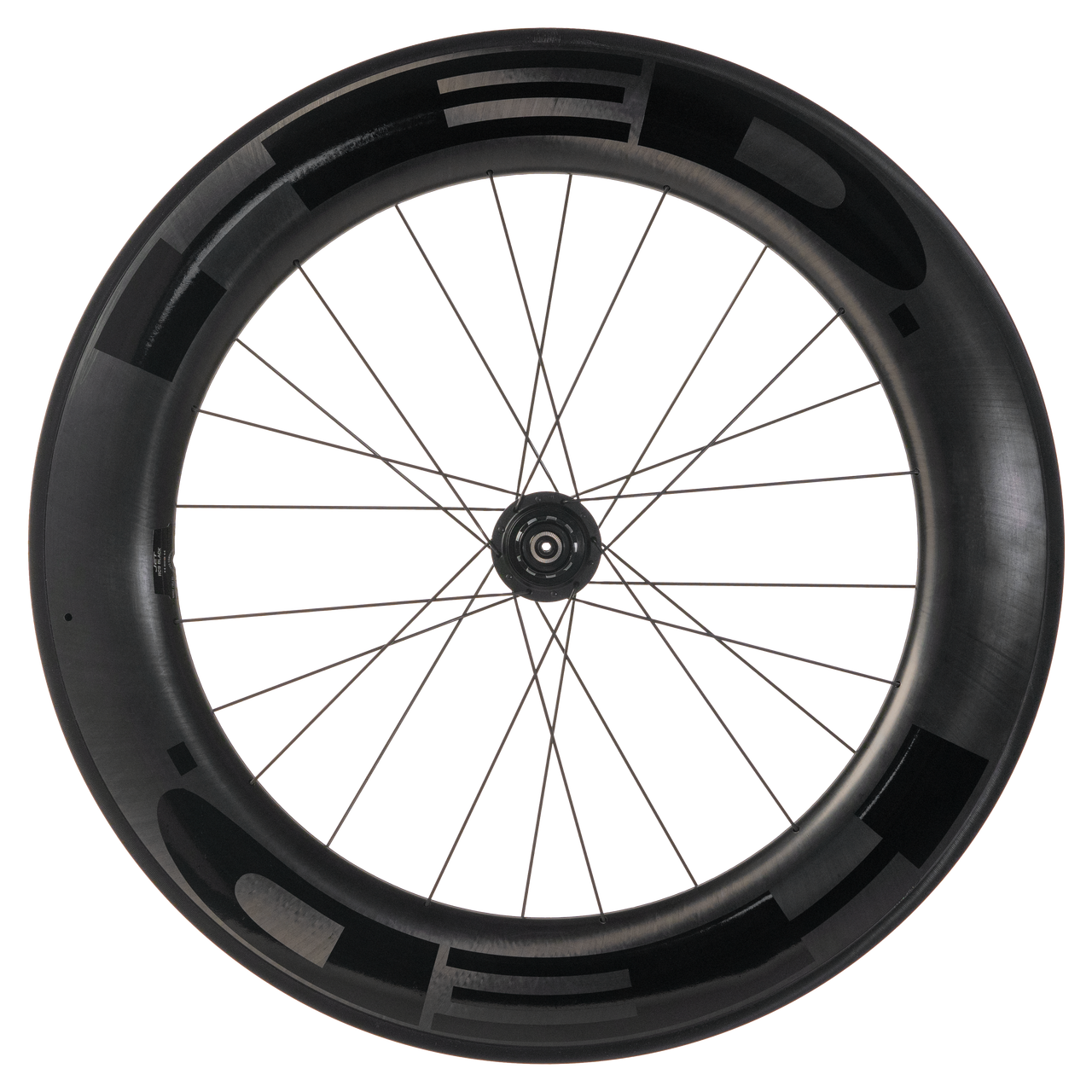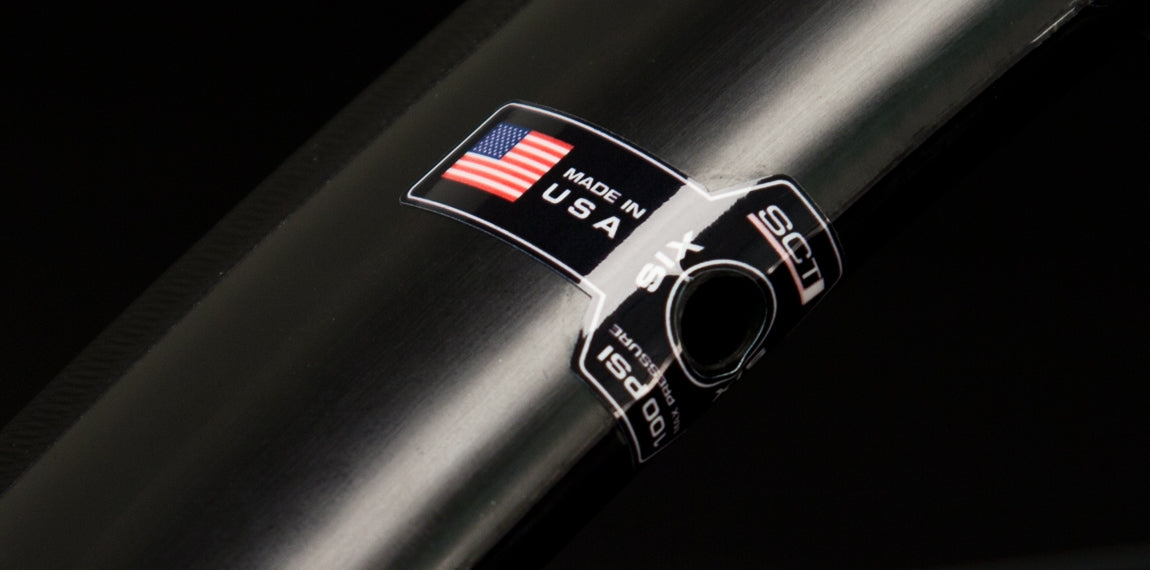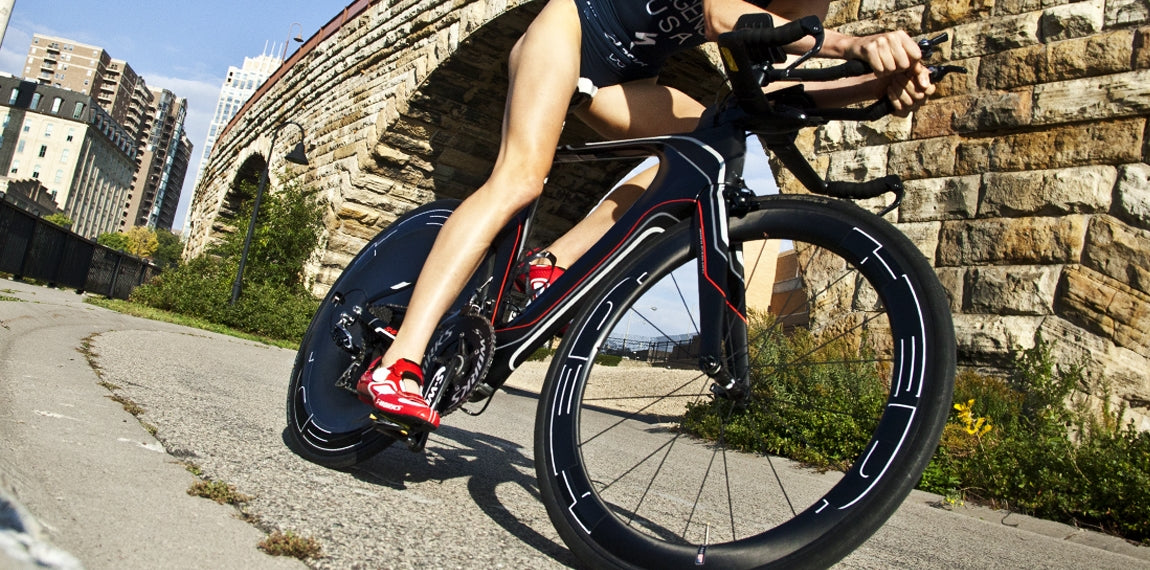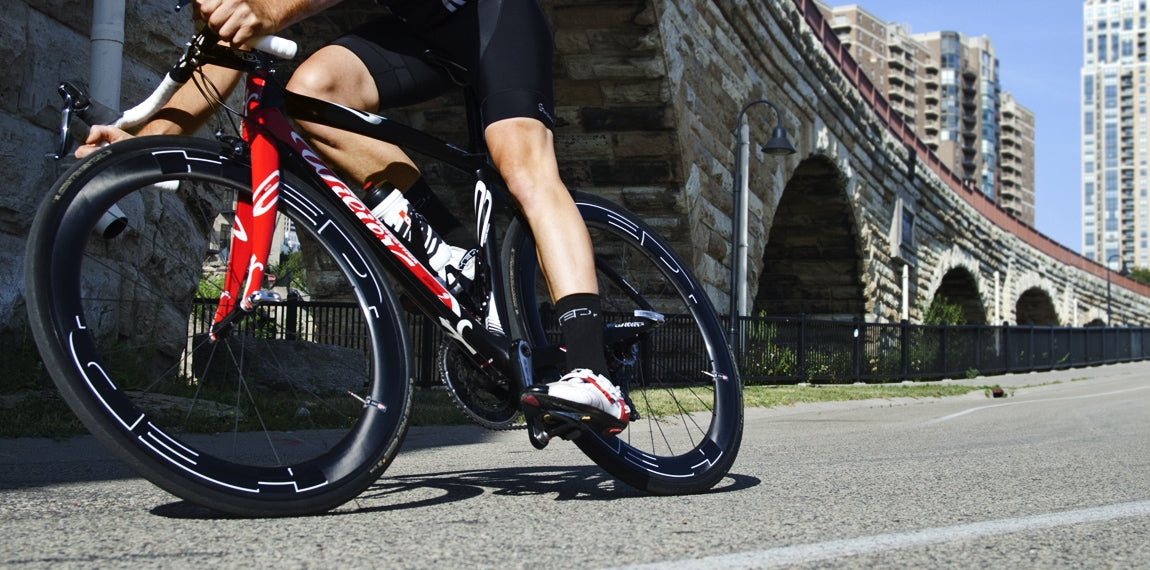 HED Jet RC Black Wheel Series
---
The Jet RC Black Series
Back in black, and blacker than ever! The Stealthy new-look Jet RC Black wheels build upon a decade of iconic performance, performance that set the industry standard for both aerodynamics and rim braking performance.
Freehub Note: *Campagnolo requires a longer lockring to safely secure 10/11/12 speed cassettes to N3W freehubs
FEATURES:
Handmade in the U.S.A.
Rim depths ranging from 40mm to a complete Aero Disc
Wheel set weights starting at 1,568g with the Jet RC4 Black
Black Turbine Braking Technology
Black on Black on Black.
When it comes to all-around performance among rim brake wheels, the Jet RC Black series has no rivals. Starting with a 21mm internal, 25mm external rim width, HED's Jet RC Black wheels feature best-in-class performance in both aerodynamics and braking technology.
We spent hundreds of hours testing and refining a textured braking surface, called Turbine Braking Technology. With special machining and anodizing, the result is a clean, all-black appearance and confidence-inspiring braking performance.
How good is that performance? Compared to other rim brake carbon wheels on the market, 25% shorter stopping distances in dry conditions and 70% shorter stopping distances in wet conditions. Read that again. Our all-black, textured alloy brake track, seamlessly matched to a hyper-aero carbon rim section, give you all-around riding performance with none of the concerns of carbon braking surfaces.
Every facet of wheel performance has been closely analyzed in the Jet RC Black series. From aerodynamics to braking. With performance like that, these Jets will do anything but fly under the radar.