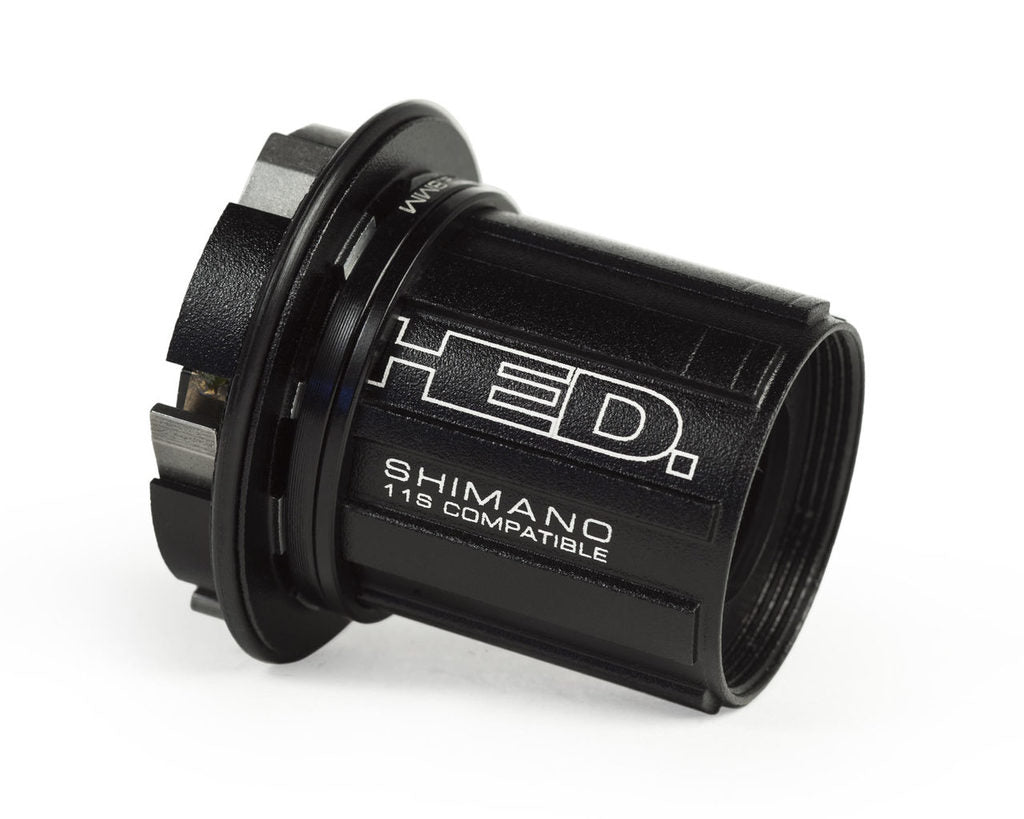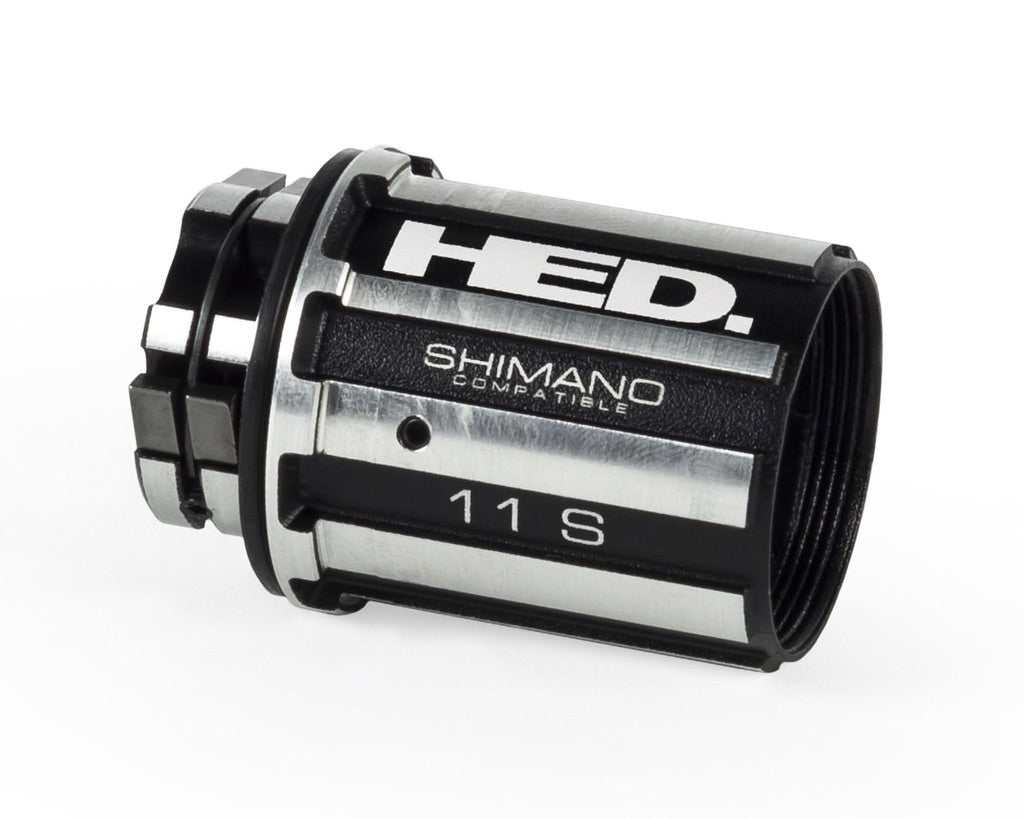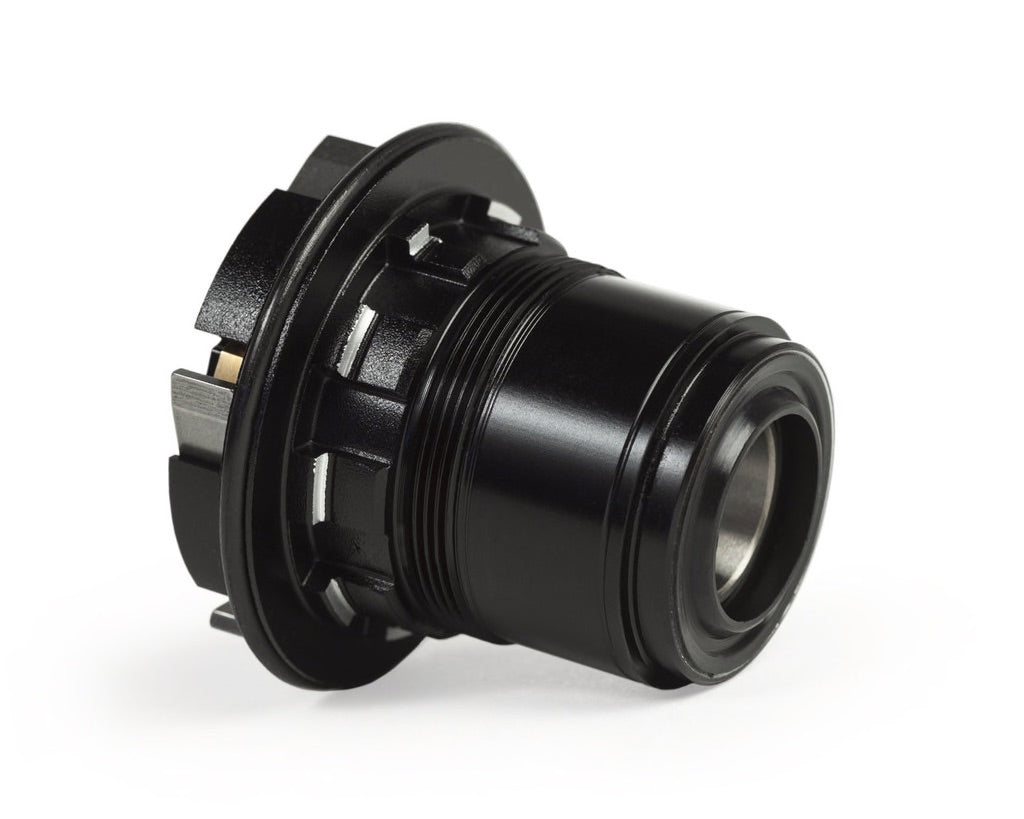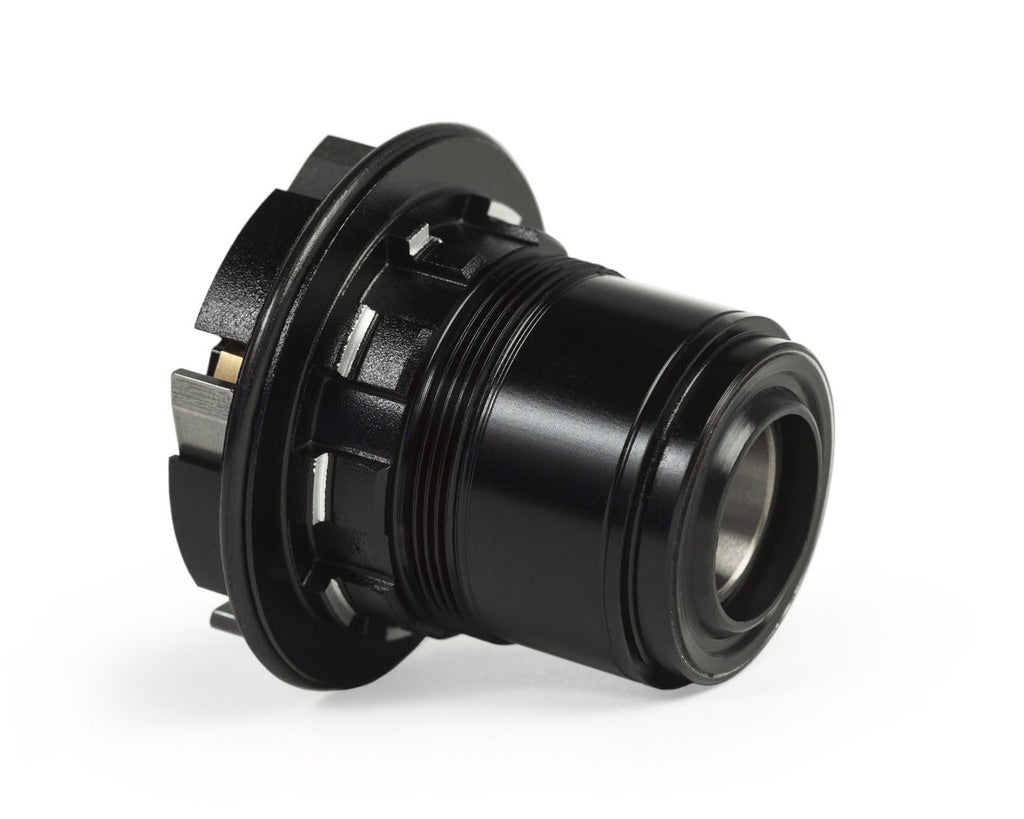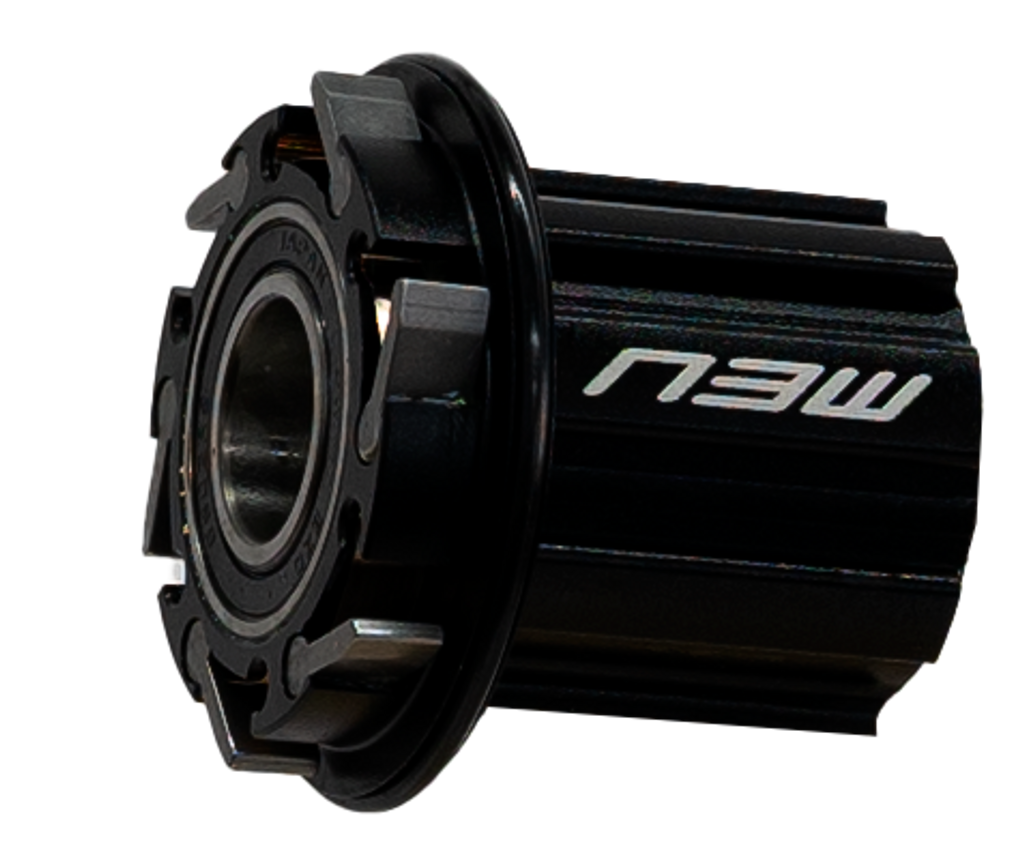 HED Freehubs
---
Description
So. You have a set of HED wheels, and you've gone riding. Congratulations! You're finding out how durable these wheels are - perhaps you've ridden these wheels so long a new drivetrain system with more speeds is available, or you're upgrading from Shimano to Campagnolo, or you've ridden so hard your bearings are crunchy. Whatever the reason you need a new freehub body, we'll meet your needs.

12mm Axle H3 (2006-2008)
Gold cassette bodies have a smaller 12mm diameter axle. This cassette body was used on most HED wheels built approximately 2006 through Spring 2008. Spacer position and wheel dish are changed to accommodate the spacing differences from Shimano to Campagnolo.
Part #: WA026 - Shimano/SRAM 9, 10, 11-speed - H3 ONLY.

15mm Axle, 3-pawl Sonic hub (2009+)
2009-2015 HED Sonic hubs use a larger 15mm axle to increase stiffness and decrease weight.  These are available in two versions: Shimano (9/10-speed), and a new Shimano 9/10/11-speed version.  End caps are specific to cassette configuration.  NOTE: The Shimano 11 version is intended as a replacement cassette body for hubs that were originally sold as 11-speed compatible.  If you want to upgrade an older HED hub to 11-speed, you will need to look at our 11-speed conversion kit web page.  Note also that Sonic hubs have a 3-pawl drive mechanism.
Part #:
WA018 - Shimano/SRAM 9, 10-speed Aluminum 
WA025 - Shimano/SRAM 9, 10-speed Steel
HU651 - Shimano/SRAM 9, 10, 11-speed

15mm Axle, 5-pawl 545, and Brickhouse (2016+)
In 2016, we introduced the 545 rear hub in both standard and disc brake versions.  We also introduced our new Brickhouse fat bike hub set.  Both the 545 and Brickhouse use a new super-durable 5-pawl cassette body, with 15mm axle.  This is available in three versions: Campagnolo 9/10/11-speed, Shimano HG/SRAM 9/10/11-speed, and SRAM XD Driver.
Part #:
HU105 - Shimano HG/SRAM 9, 10, 11-speed
Campagnolo Body5 - Campagnolo 9, 10, 11-speed
HU106 - SRAM XD Driver
Ardennes GP Disc Brake and Vanquish GP
These wheels take a special 4-pawl cassette body not used on any other HED wheels.  The Ardennes GP rim brake requires the 15mm axle, 3-pawl cassette bodies above.
Part #:
HU652 - Ardennes GP Disc and Vanquish GP 4 pawl - Shimano HG/SRAM 9, 10, 11-speed