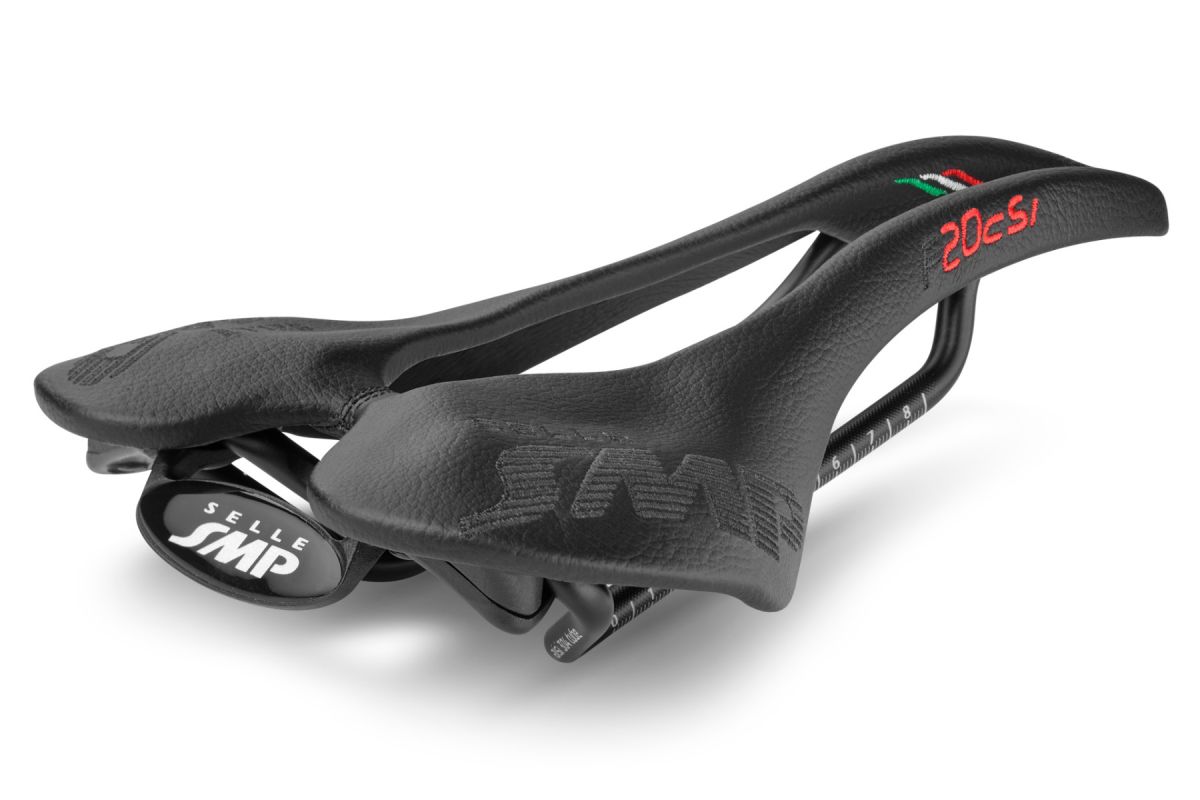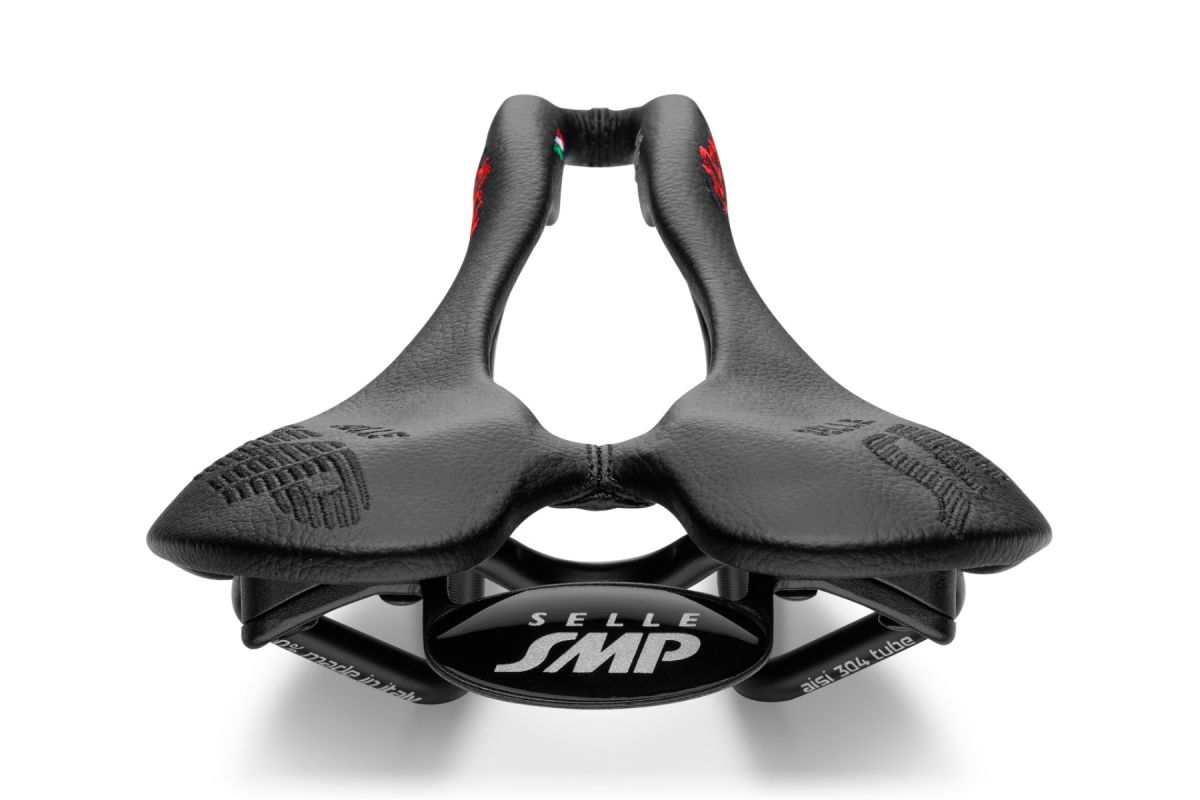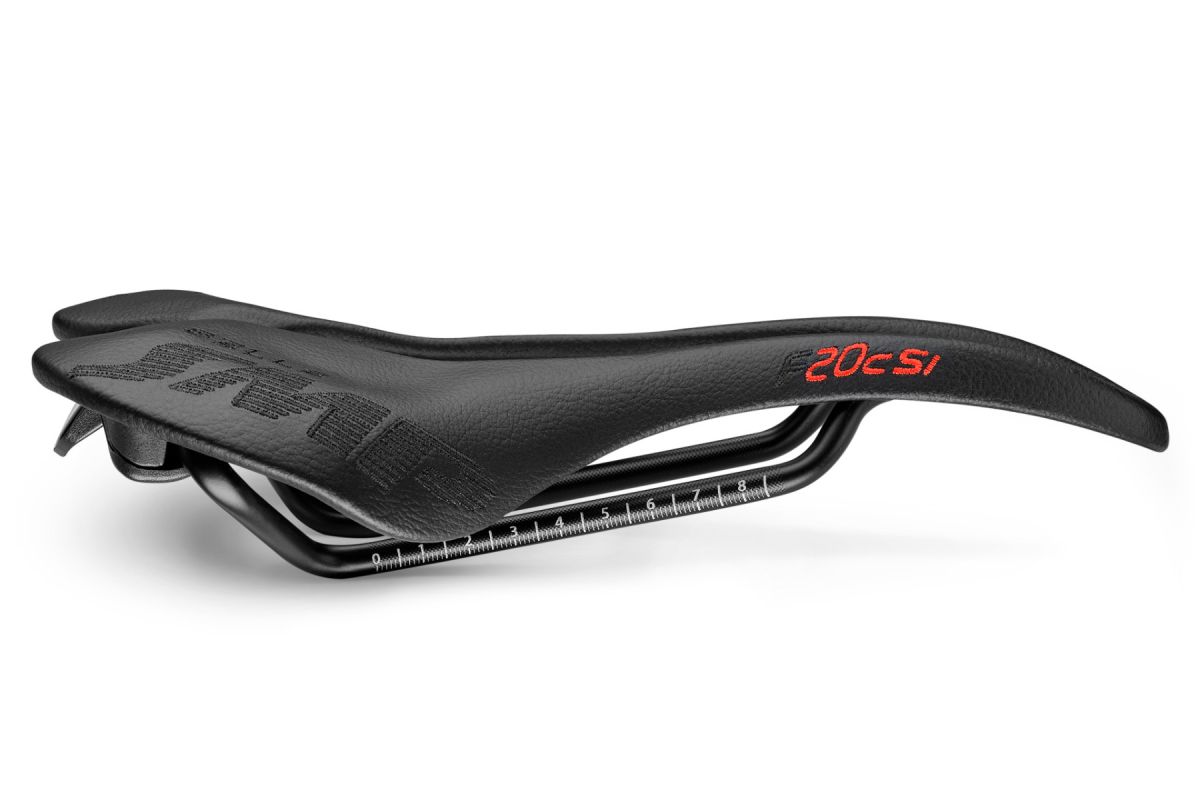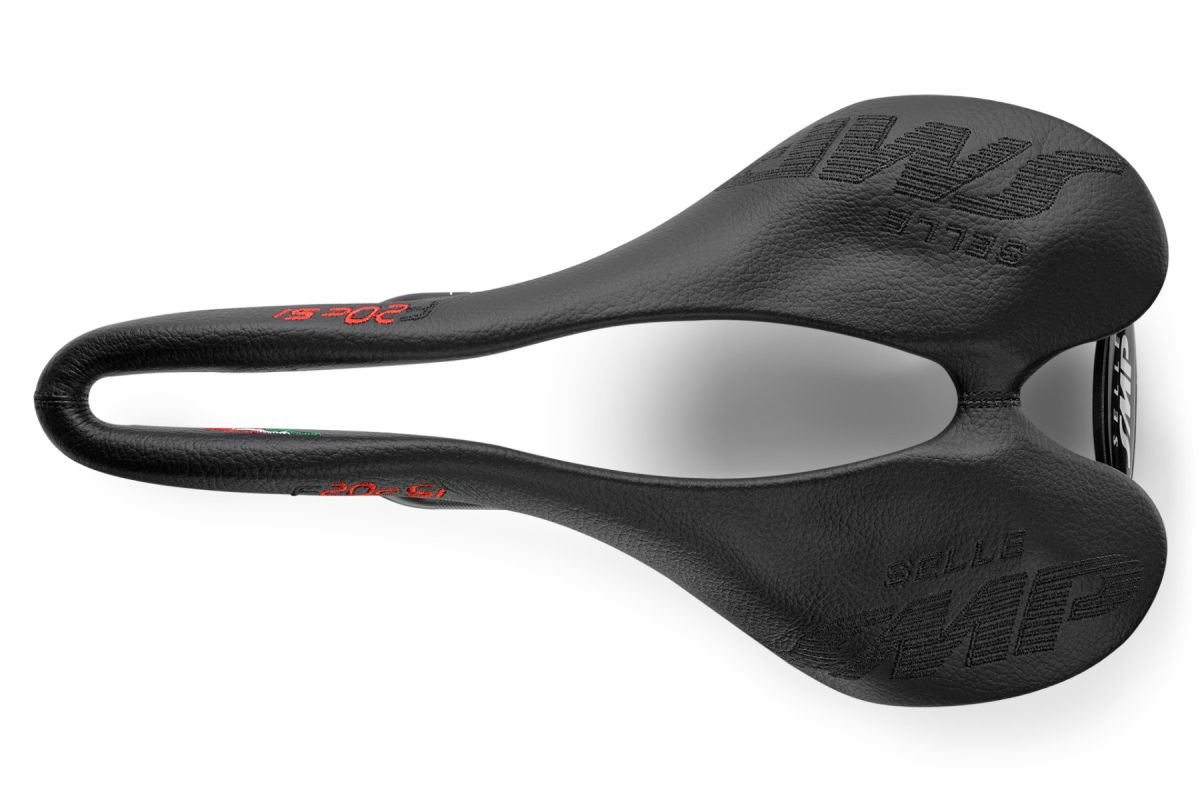 F20 C Si Black Saddle
---
For which cyclist
Gender: Man, Woman
Sit bones width: from 9,0 to 12,0 cm
Pants size: XS, S, M
Use: MTB, Road, Triathlon, Gravel / Cyclocross, Time Trial / Track
Type of bicycle: Traditional, E-Bike
Padding level: None
Dimensions and weight
Width: 135 mm - Length: 250 mm
We have put your body and your bike in contact, so that they can communicate directly and give their best in any situation.
The absence of padding valorizes the essential beauty of Designed on Your Body ergonomics: uncompromising performance and comfort.
Only for those who want to push their limits.
F20C s.i. is the short ergonomic saddle. The wide central channel and the "eagle's beak" tip eliminate any compression and tingling in the private parts, the support areas are designed to perfectly match the shape of your sit bones.
Top materials and high-quality handcrafted construction guarantee lightness, durability and resistance to the toughest stresses.
For cyclists with medium/narrow sit bones.
With AISI 304 rail:
210 g -
With carbon rail:
155 g
Materials and colors
Padding: None
Cover: Microfiber
Body: Carbon reinforced nylon 12
AISI 304 rail: AISI 304 stainless steel tube Ø 7.1 mm
Carbon rail: Unidirectional carbon fiber 7.1 x 9.0 mm
Colors: black, white, red