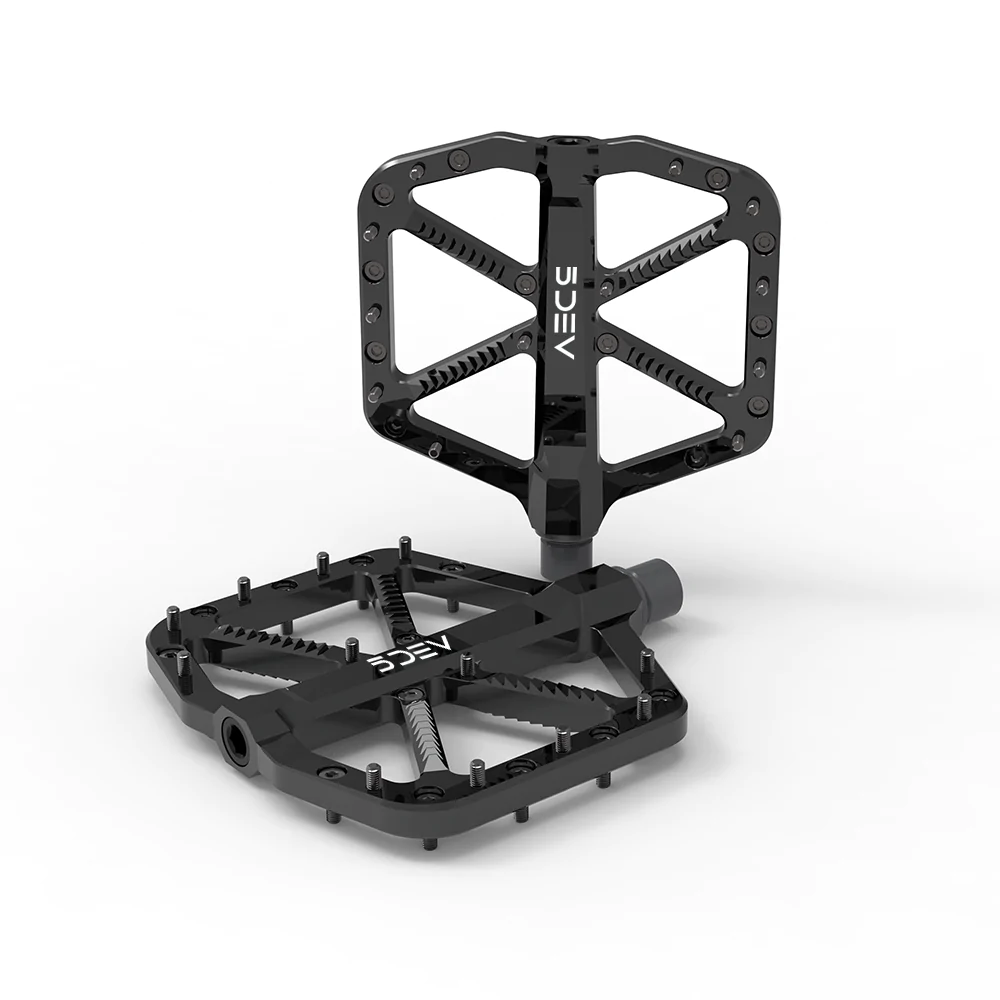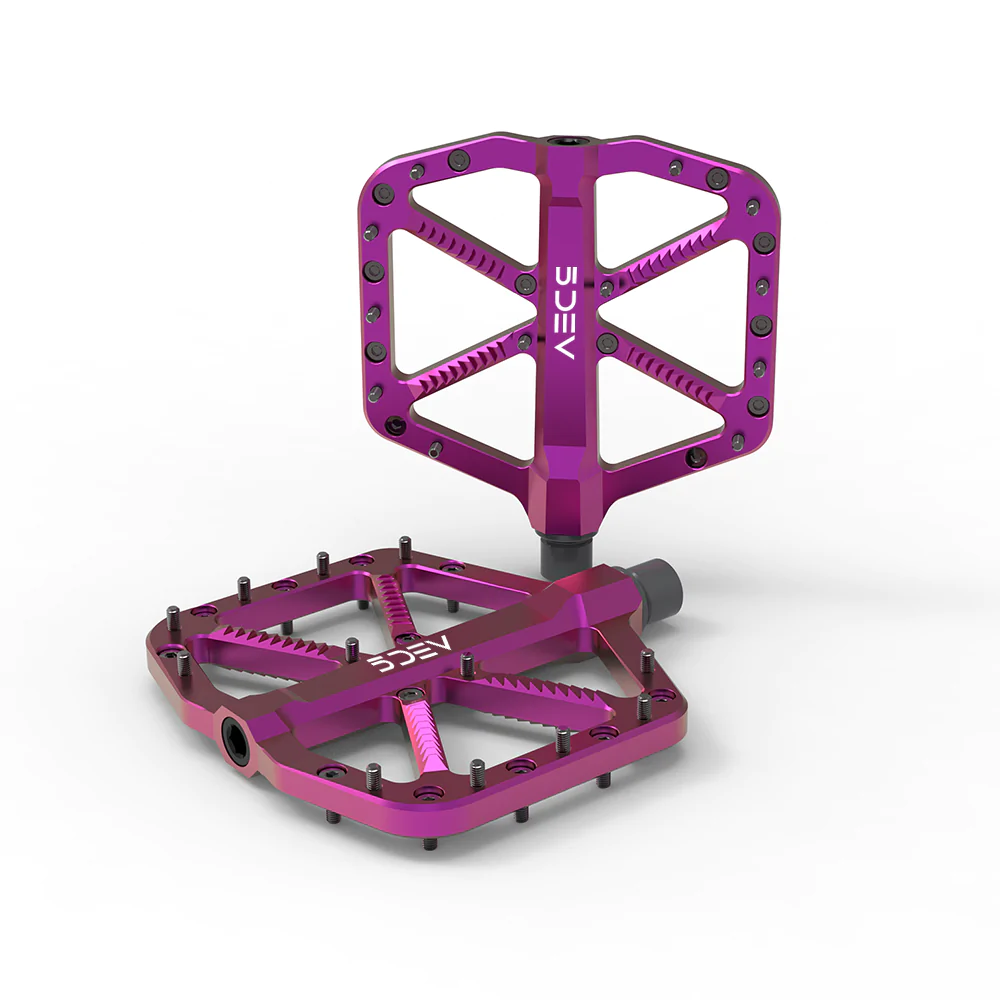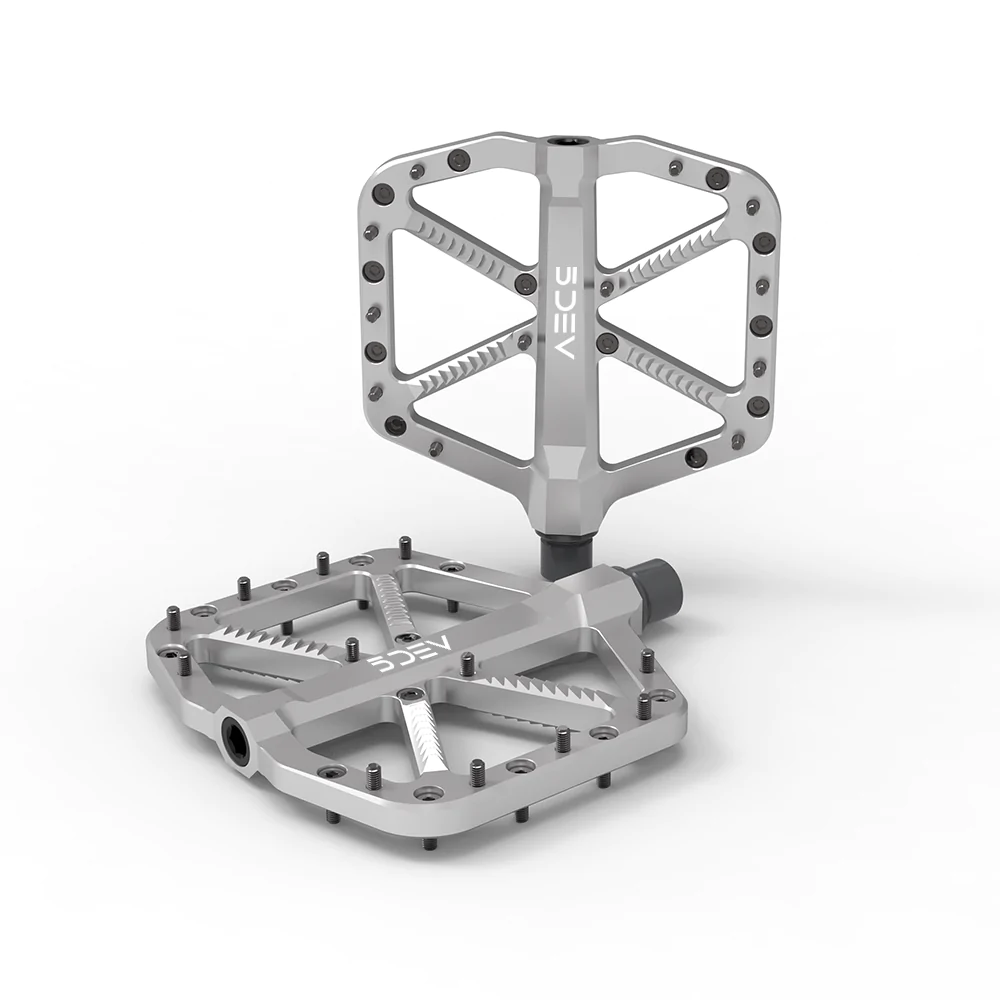 Trail/ Enduro Flat Pedal
---
5DEV Trail/Enduro Pedal is our most aggressive and lightest pedal in the product line. At 343g's, it's low profile design 24 pins and razor sharp 5 Axis Machined Design, makes it the ideal choice for the advanced rider looking for ultimate traction and performance from a flat. 
Flat pedals from 5 DEV feature strategic pins and machined grooves to deliver optimal grip for aggressive riding.
Constructed from space-grade aluminum and featuring double-sealed bearings, 5 DEV pedals provide reliable durability for DH, Park, Enduro and Aggressive Trail riders. 
PLATFORM MATERIAL: 6061-T6
PLATFORM SIZE: 106mm x 110mm
PIN COUNT:  12 Per Side 
DISH: 1 Deg with Center Pins and 2.5 W/O
PROFILE: 0.448"
AXLE MATERIAL: 17-4 Stainless Steel
INTERNALS: 1 IGUS bushing and 4 bearings
WEIGHT: 343g