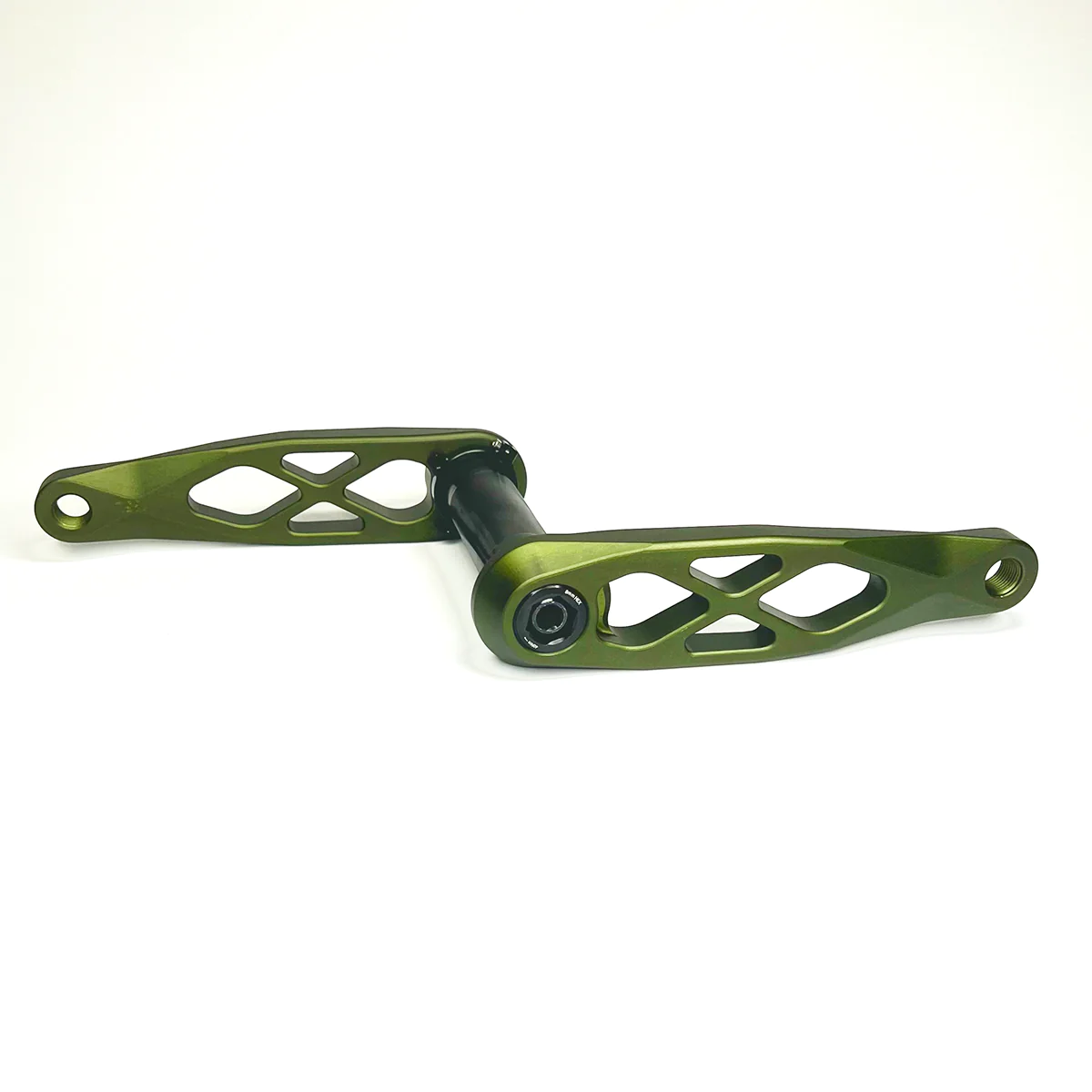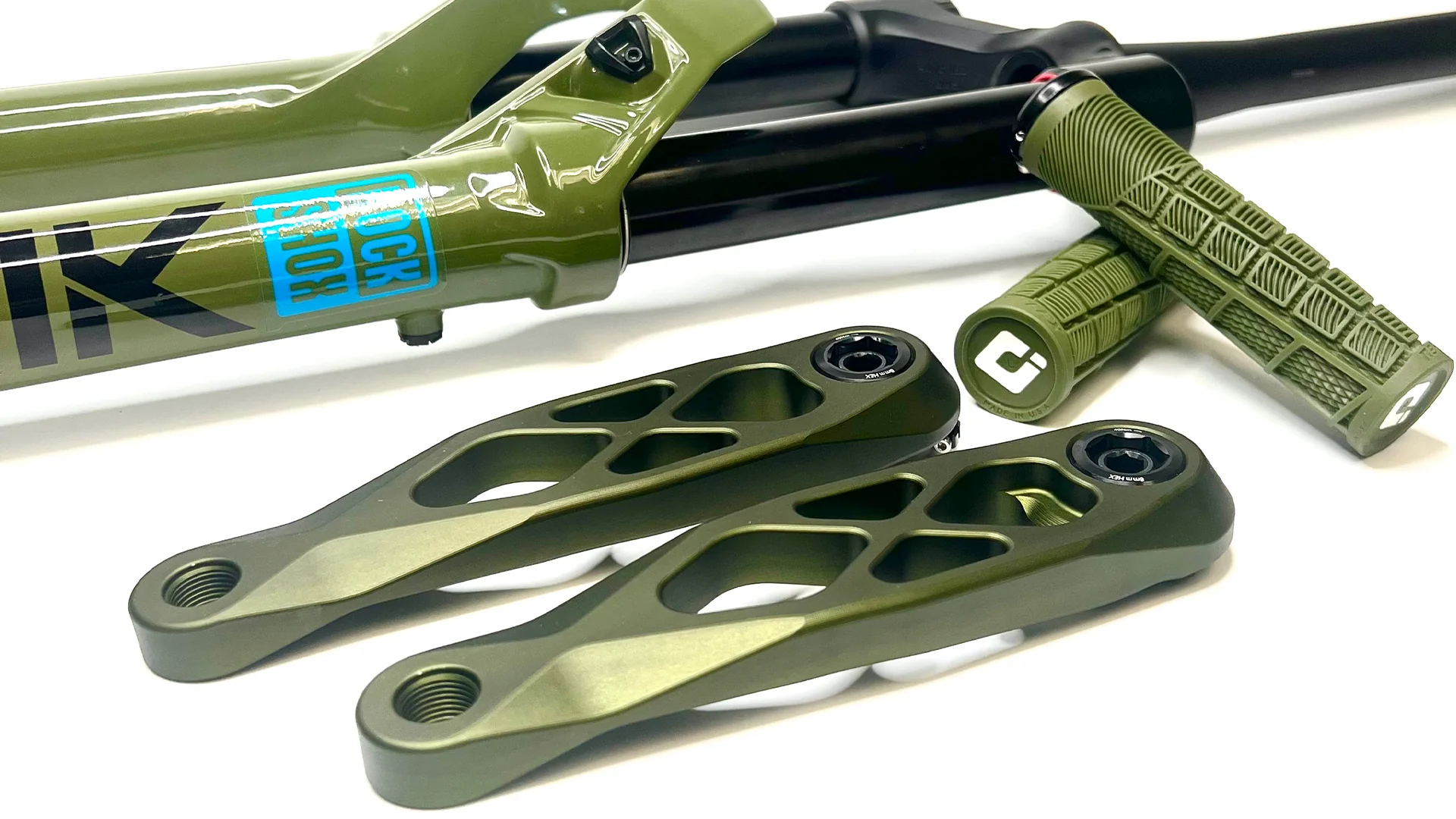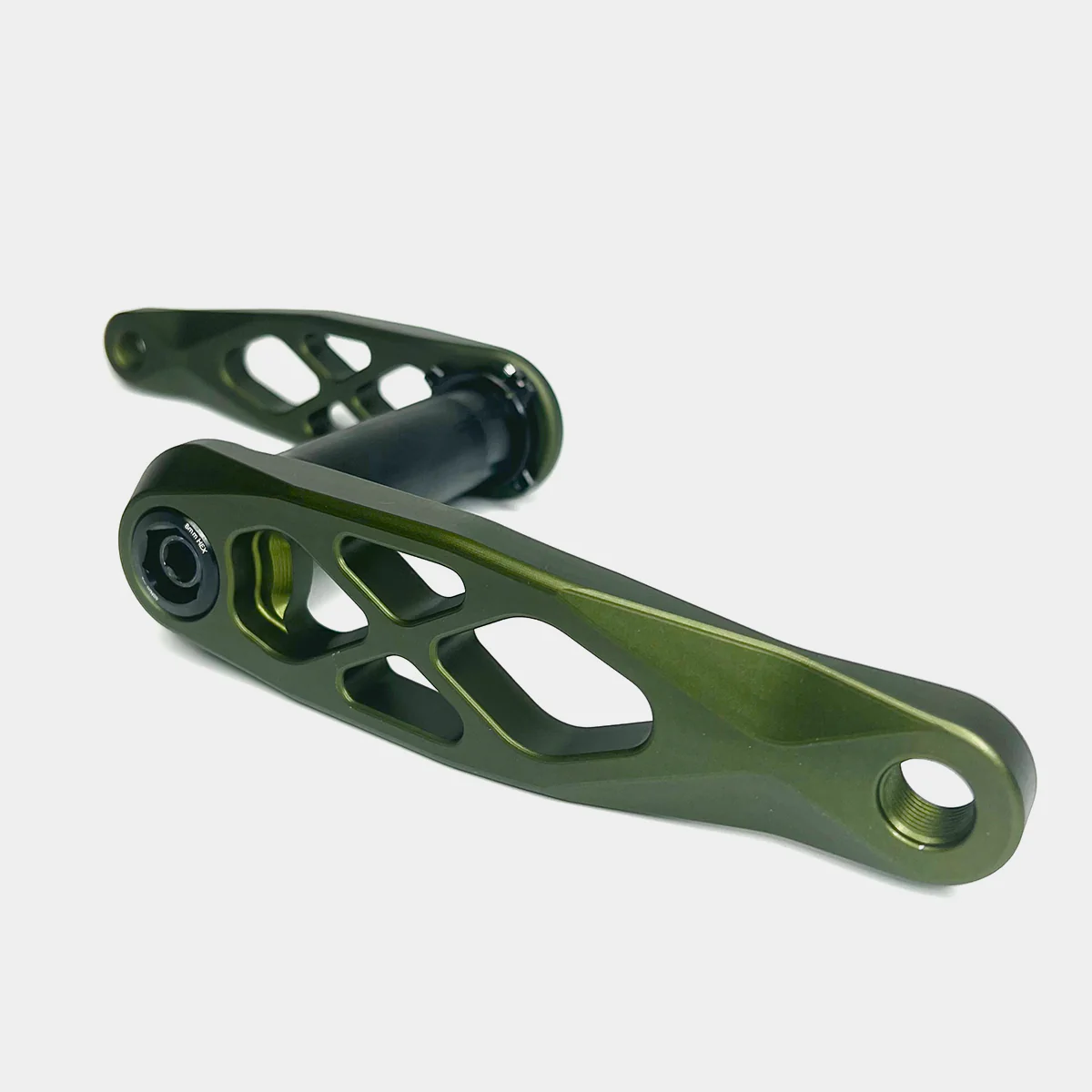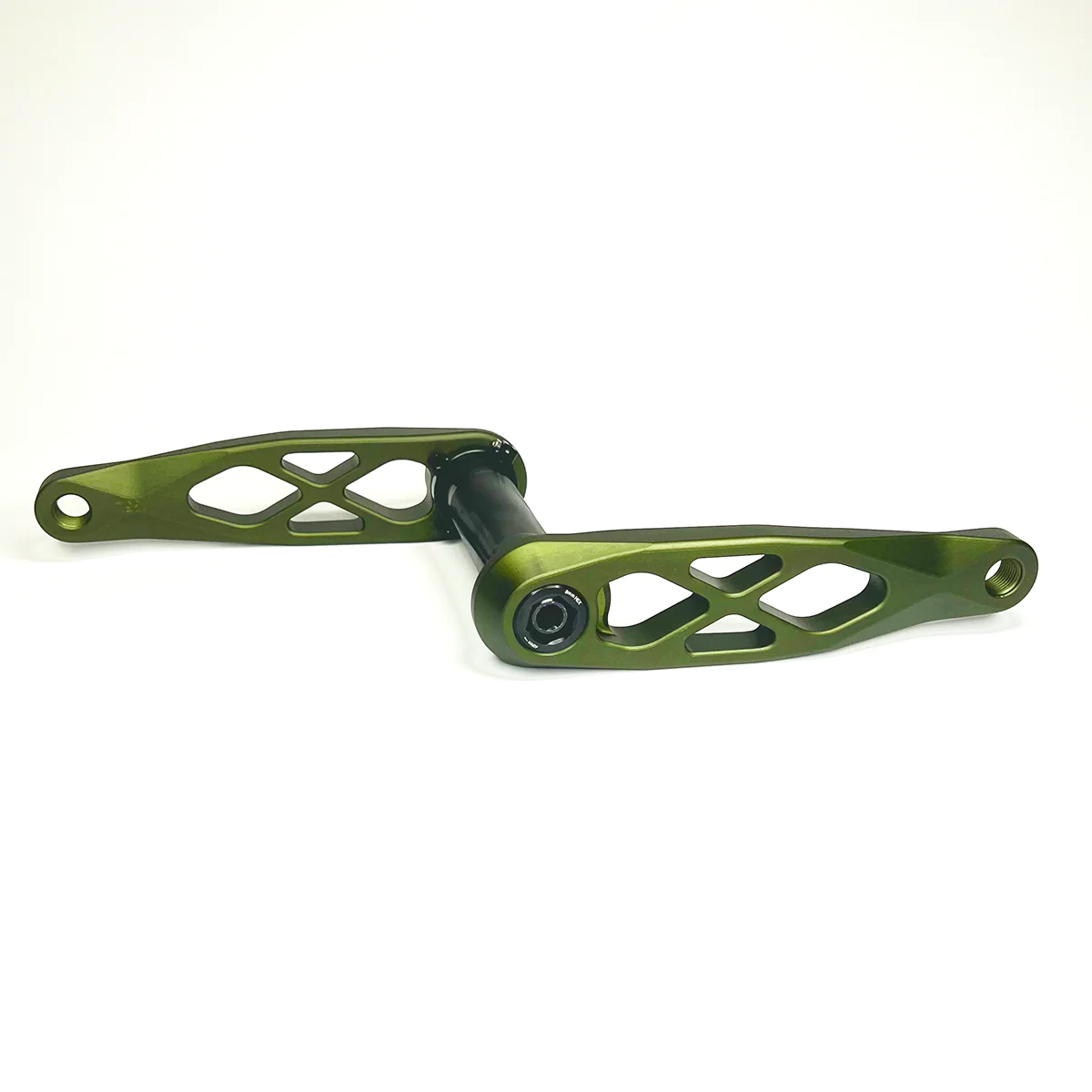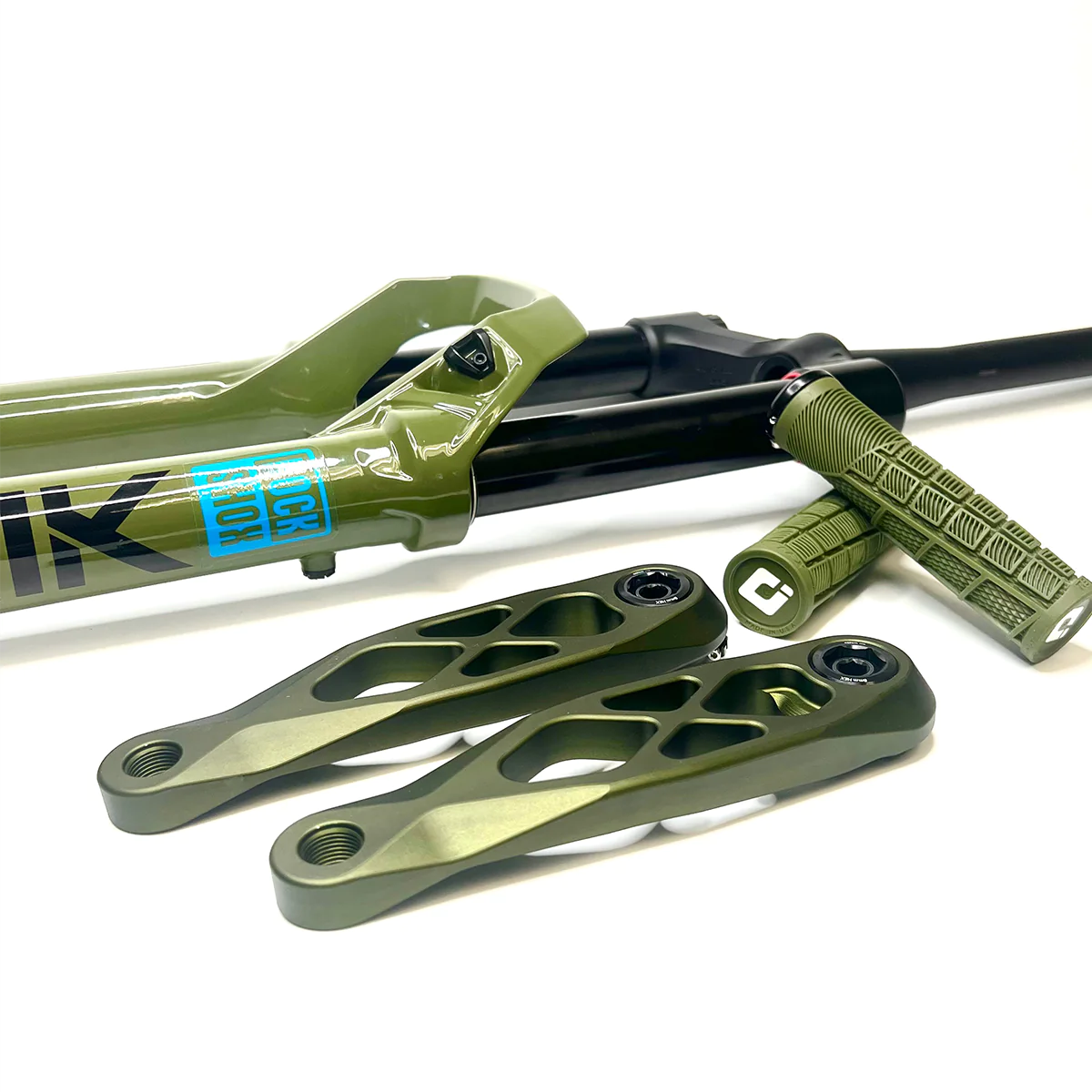 LTD Custom Shop Trail Enduro Cranks 165mm
---
The LTD Custom Shop Edition: Limited Release Colorways
LTD Custom shop cranks are only available in the sizes shown. They are limited production runs with limited quantities available. First come first serve. We can not make you one-off colorways so please don't ask. 
5DEV's goal is to develop cranks that can be manufactured in a short period of time. Utilizing 5 Axis CNC machines we can produce product in days vs months or years. 
These cranks are engineered for aggressive trail, enduro/park and DH style riding. Ideal for charging steep technical chunk, ripping laps at your local park, or sessioning your favorite jump line.

Our low profile crank arm reduces pedal strike during technical punchy climbs allowing you to clean more sections of trail and get back up to take another lap with less effort.

No excuses! Crank HARDER! Ride longer.
Q factor: 167mm
Bottom Bracket Width: 68 -  73mm (does not work with Super Boost)
Spindle diameters: 30mm and 29mm 
Lengths: LTD COLORWAYS OFFERED IN LIMITED SIZE RUNS
Material: 7000 Series Aluminum
Crank bolts: Chromoly Steel 
Hardware: Self-extracting hardware
Preloader: CNC'd 7075  Alloy 
Chainring: Compatible with SRAM 3-Bolt Direct Mount Chainring Interface
Weight: 620g (170mm length 30mm spindle)
Warranty: 5 Year Warranty 
Spindle Bolt Torque Spec: 40nm (use lots of grease!)
Includes Chainring Mounting Hardware
Made in San Diego, California 
Patent Pending