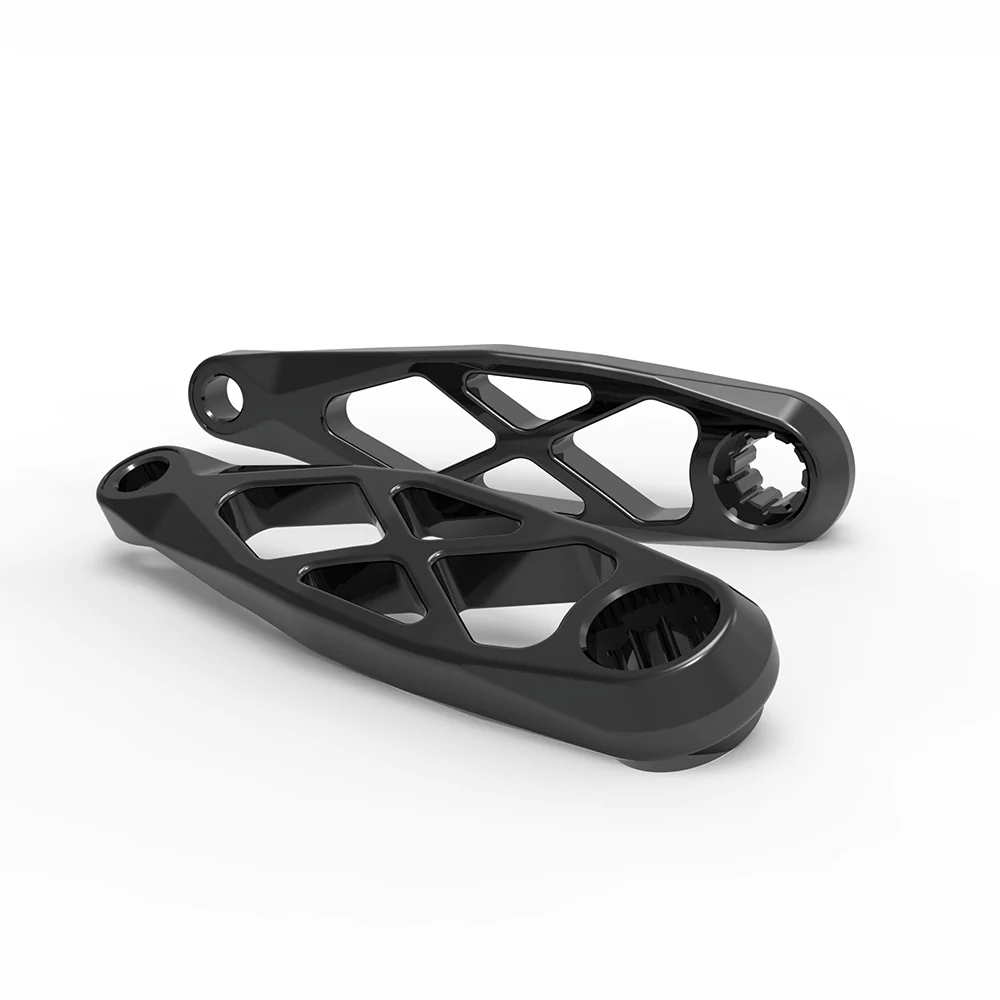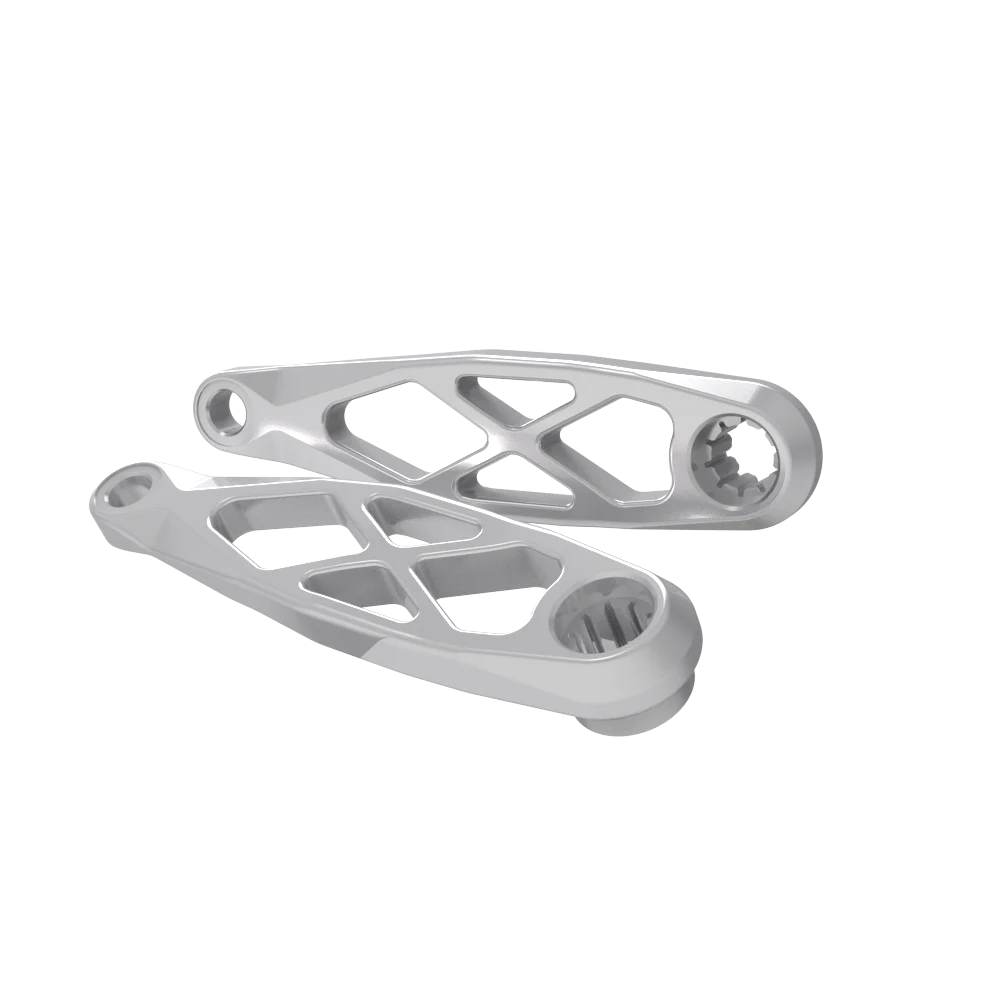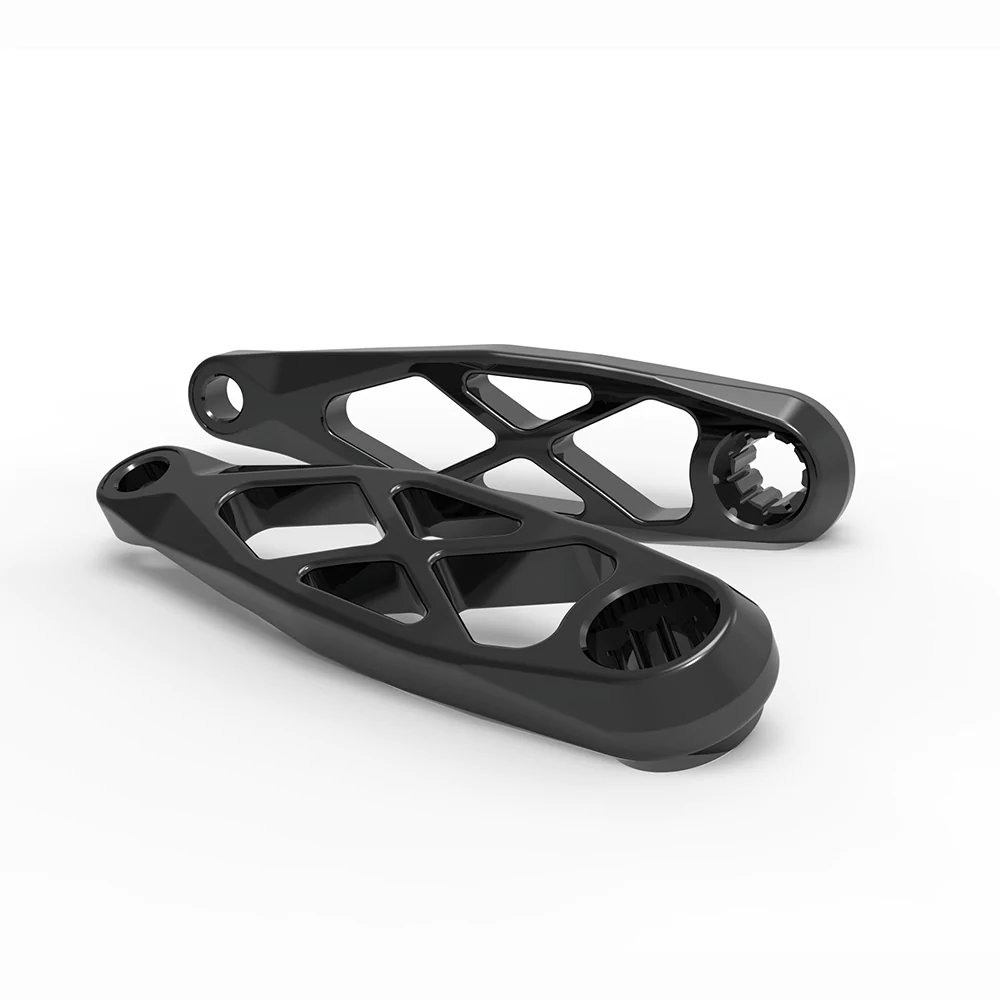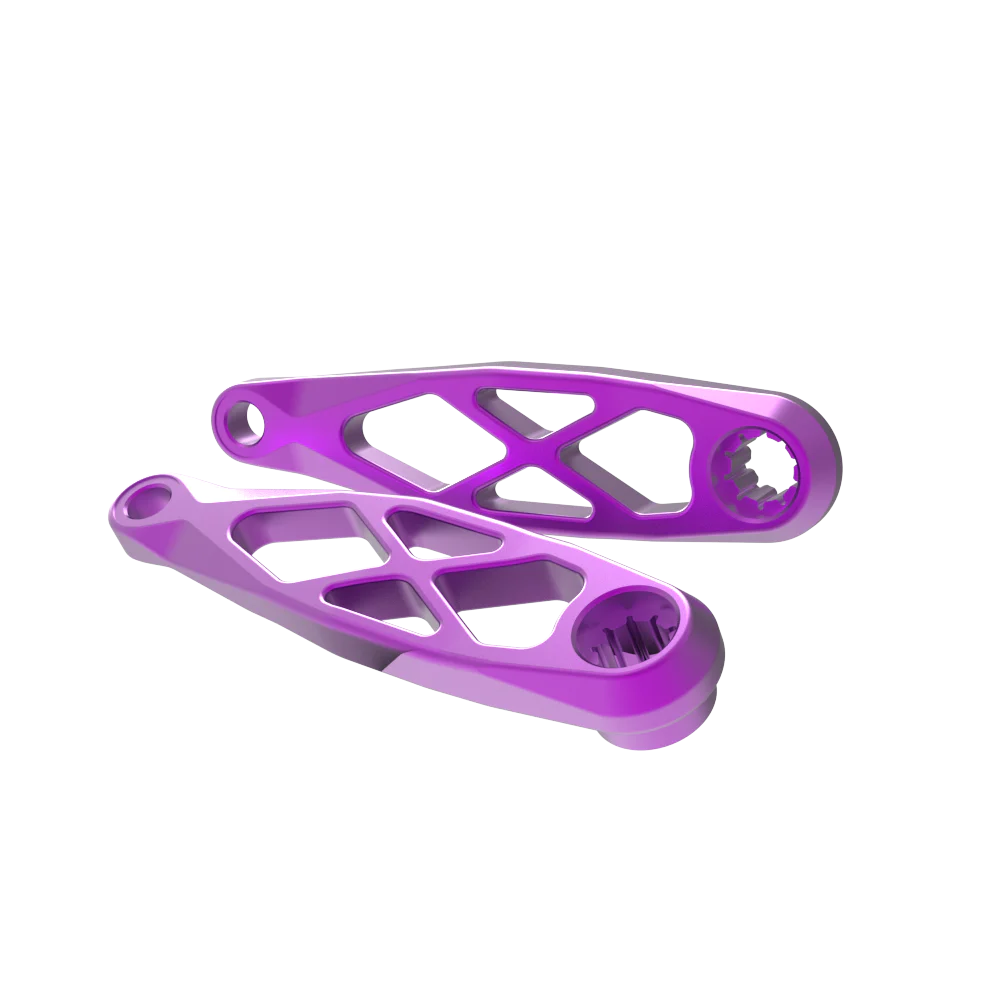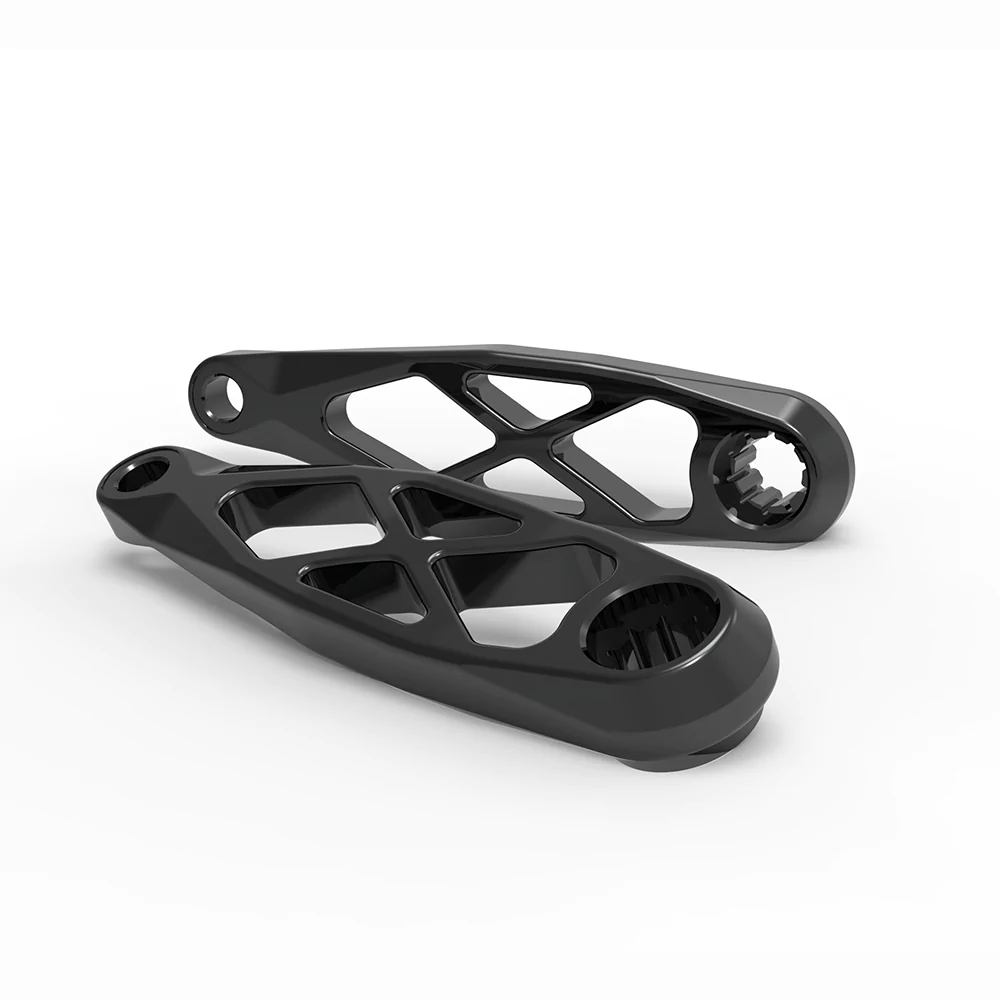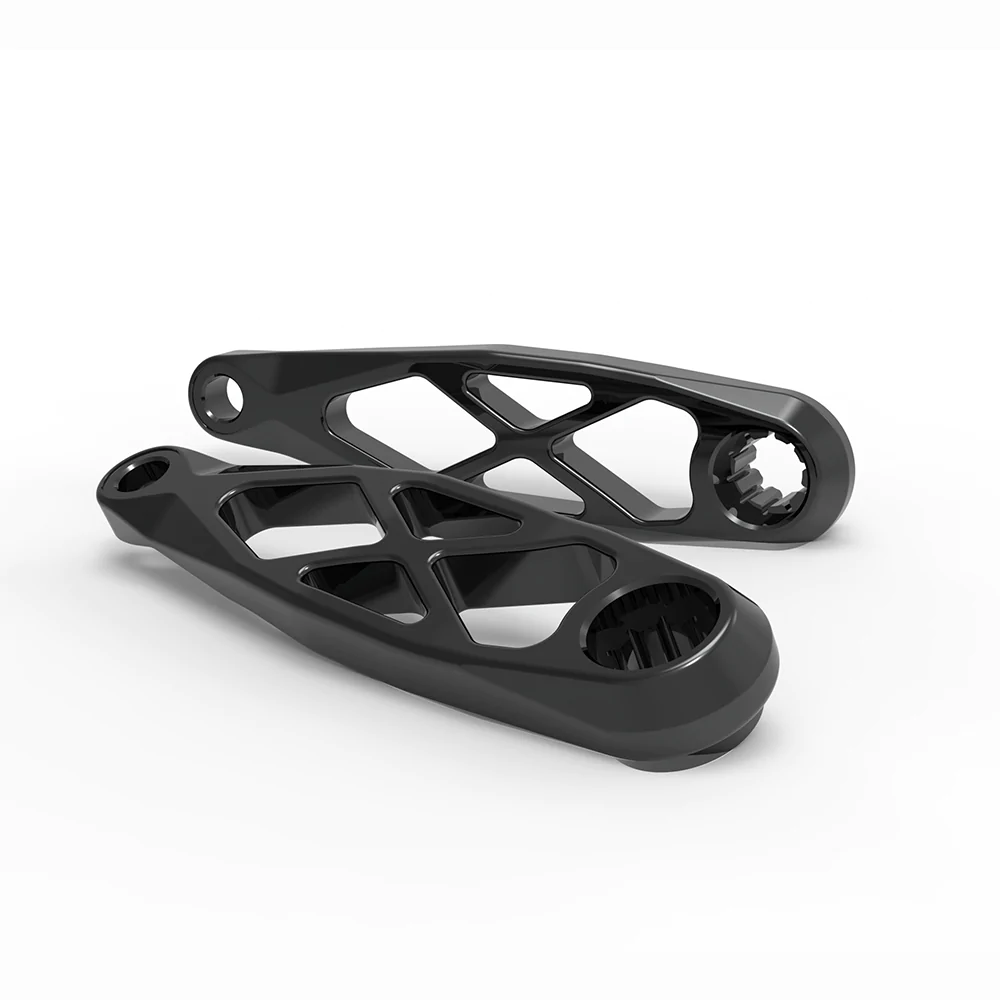 eBike Crankset ( EP8 Shimano Motor)
---
5DEV Crank Set for the Shimano eBike Motor
New space-grade aluminum eCranks from 5 DEV deliver premium stiffness and strength in a lightweight package. Whether bombing chutes or dodging trees, these durable eCranks will challenge the most aggressive trail and enduro mountain bikers.
Q FACTOR: 182mm When installed on Shimano EP8
LENGTHS*: 160, 165mm
DRIVE: EP8 Spline Drive
MATERIAL: 7075-T651 Aerospace Aluminum Billet Machined
WEIGHT: 440g (160mm), 446g (165mm) with Hardware Included
Installation: Please get your cranks installed by an experienced eBike Mechanic. M6X1.0 bolts need to be tightened to 14N-m. Add Blue Loctite to each bolt and end cap. Check bolts after your first ride to make sure they are at the proper spec. 
Patent Pending