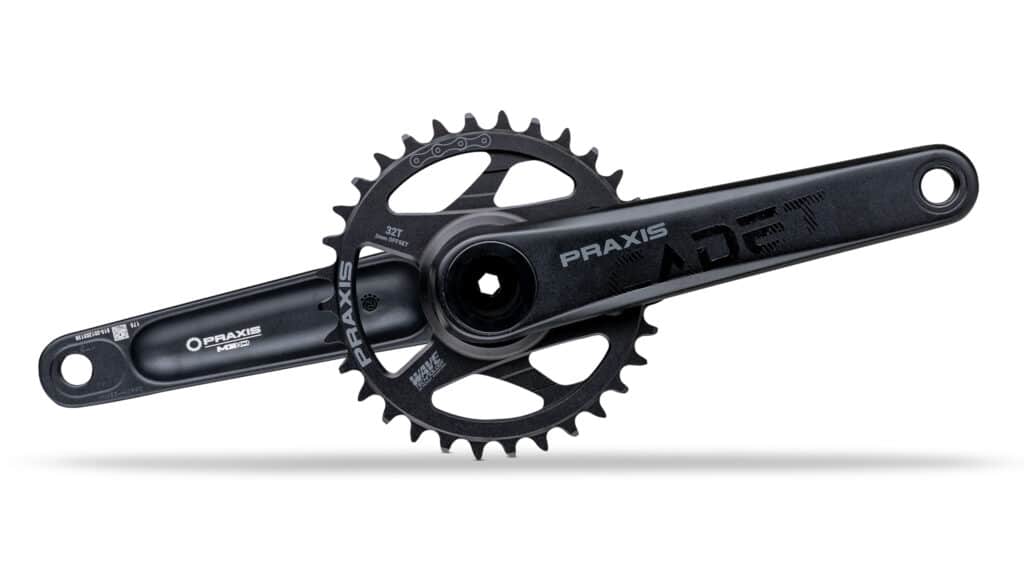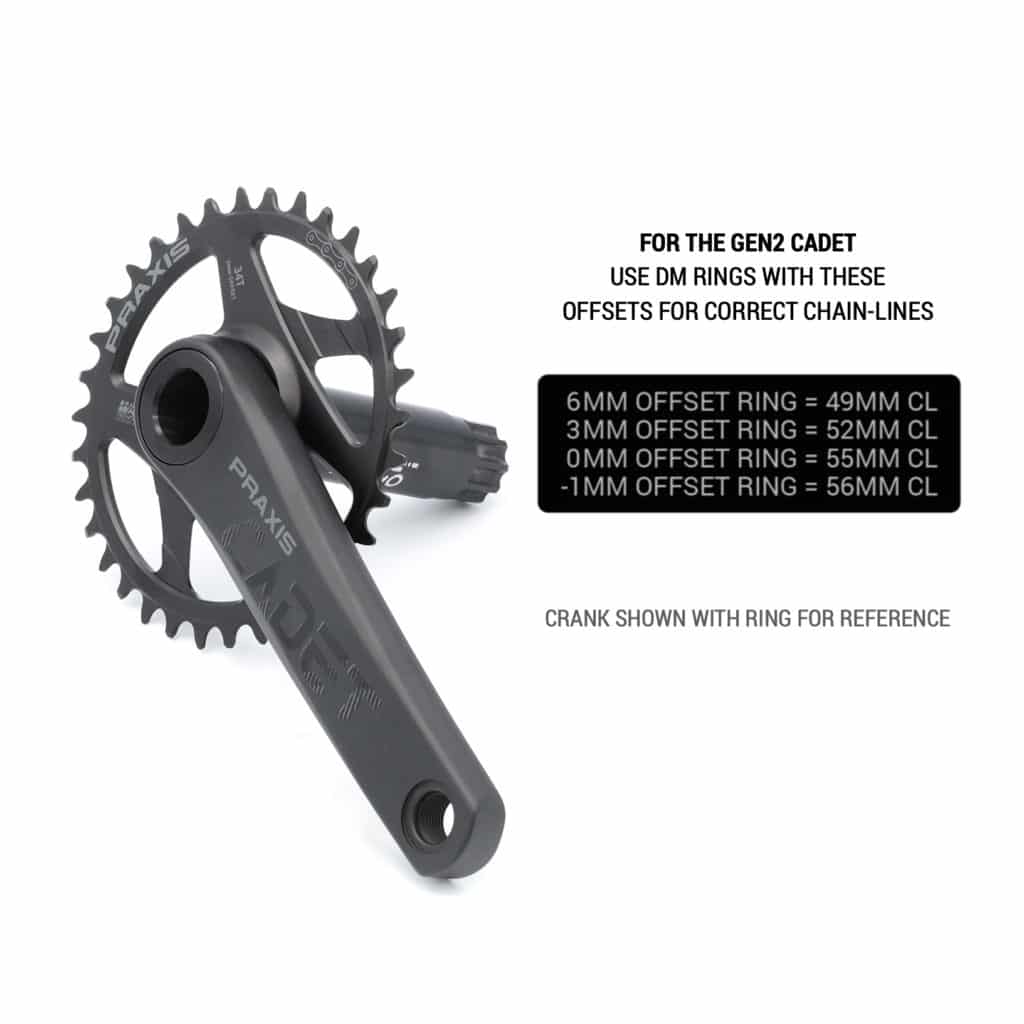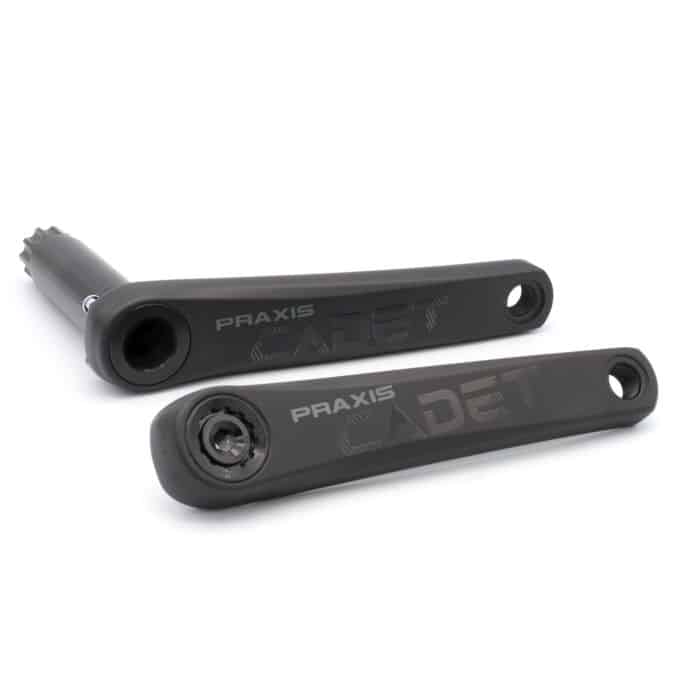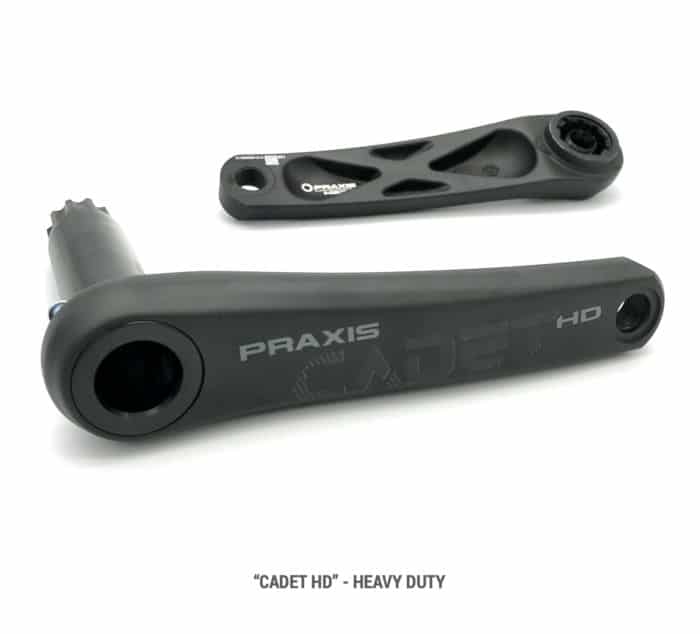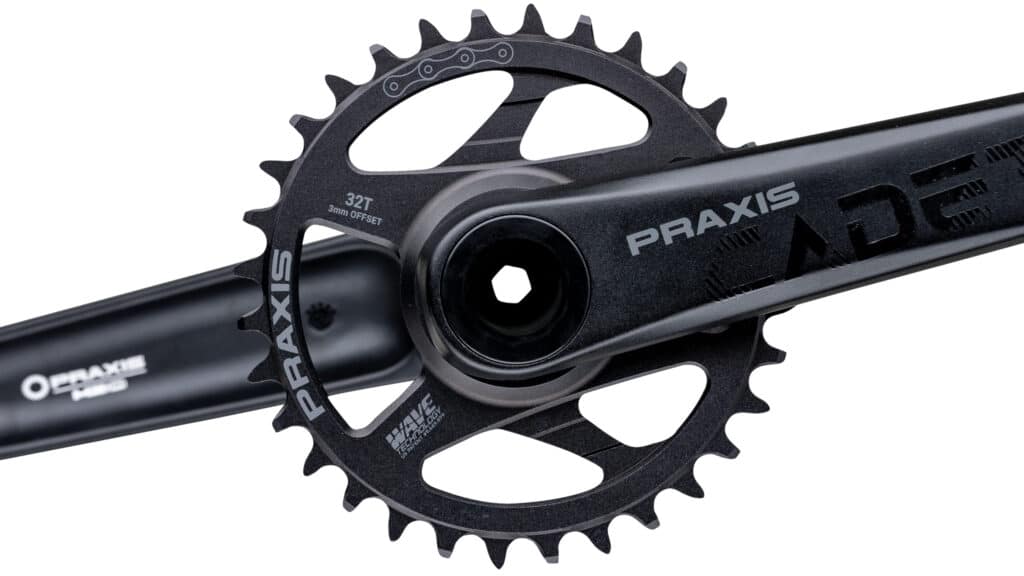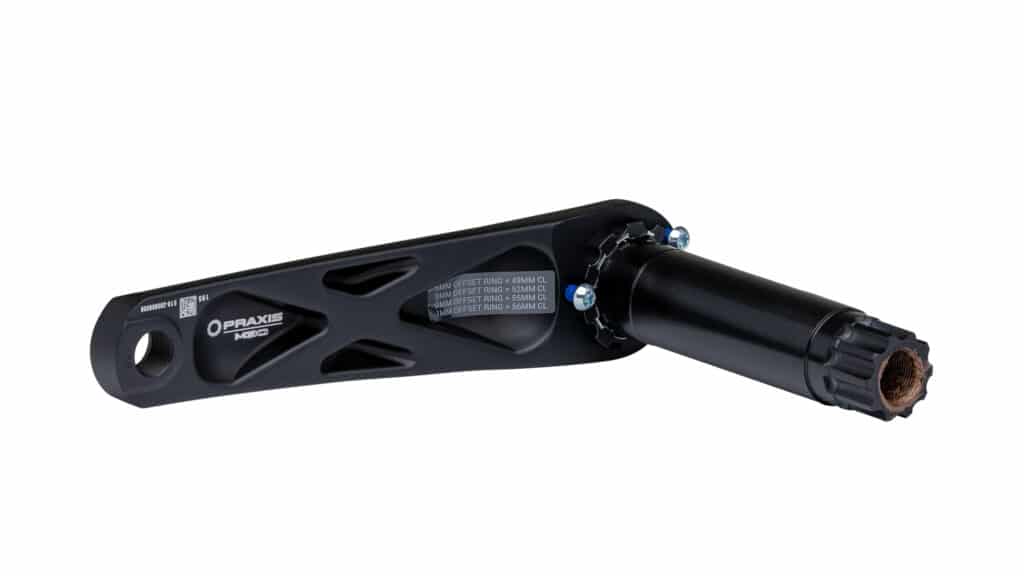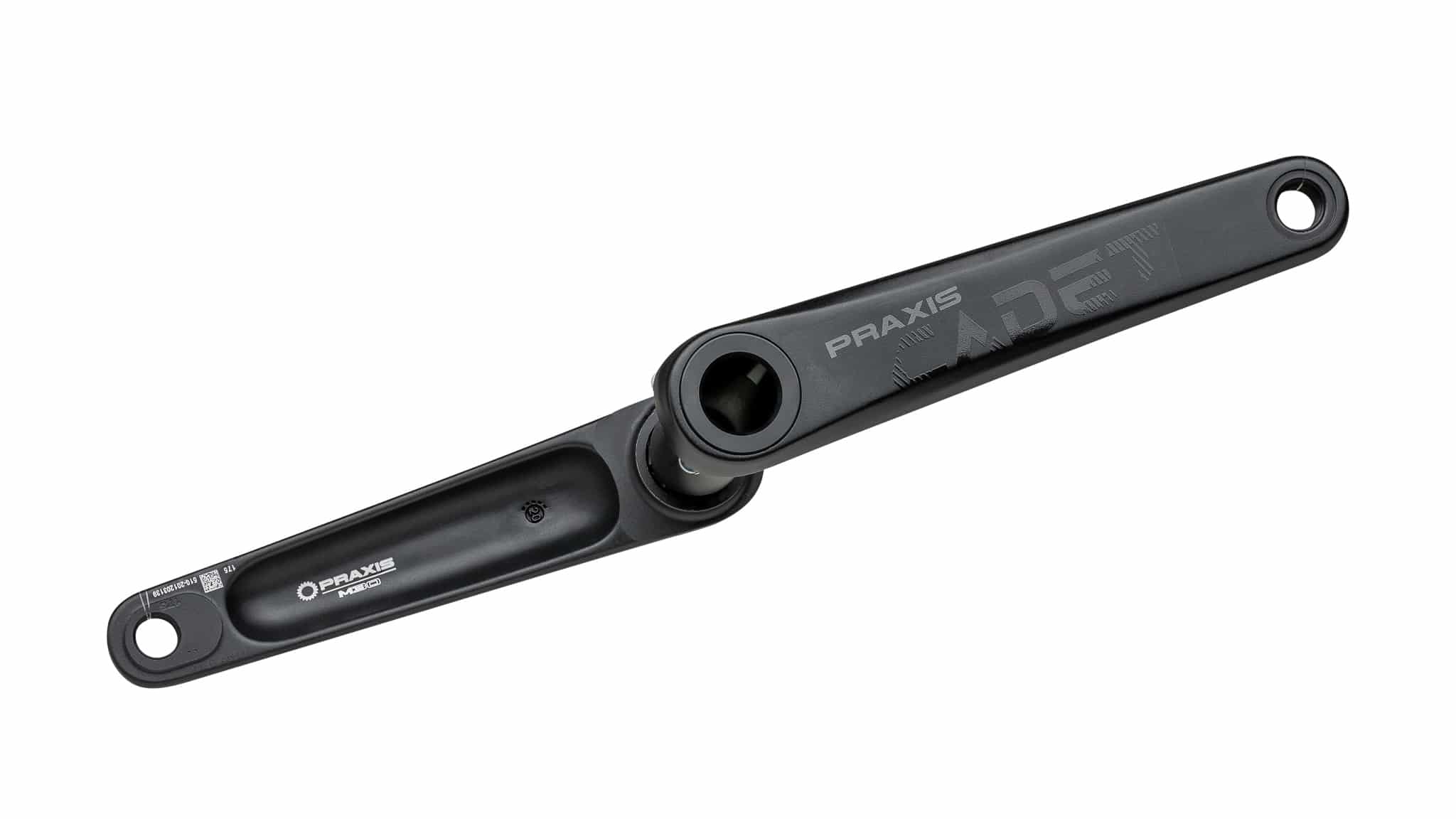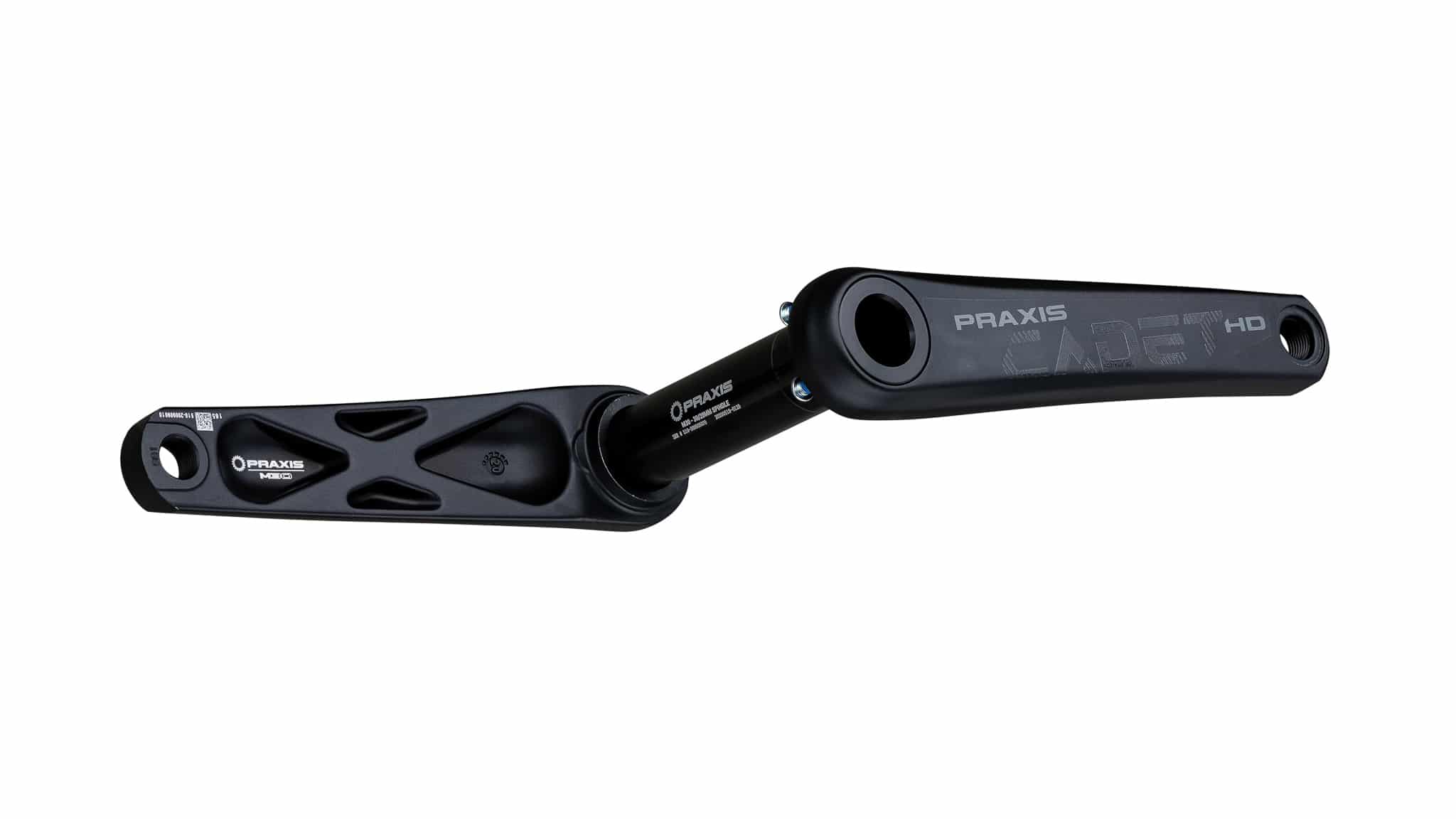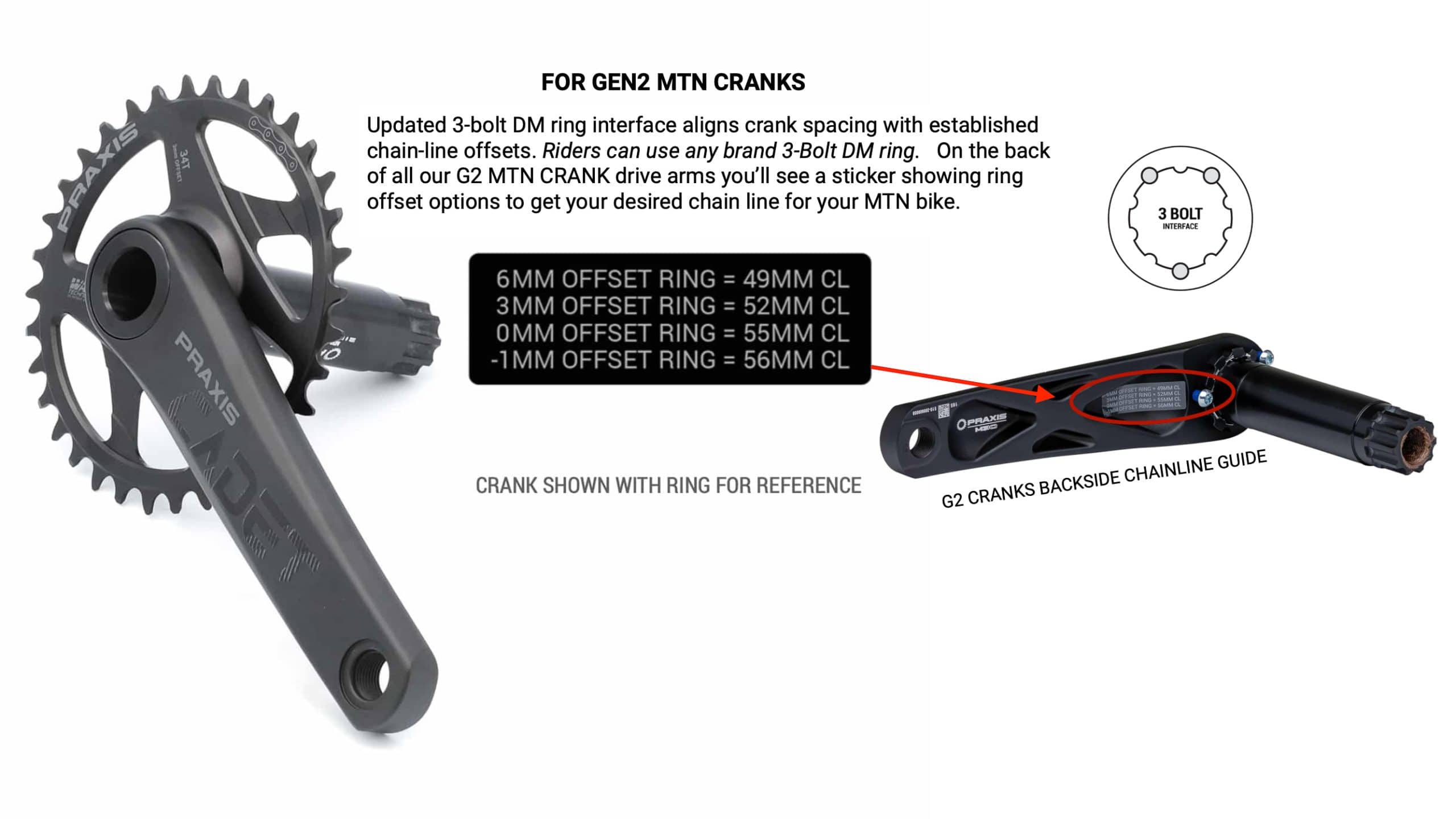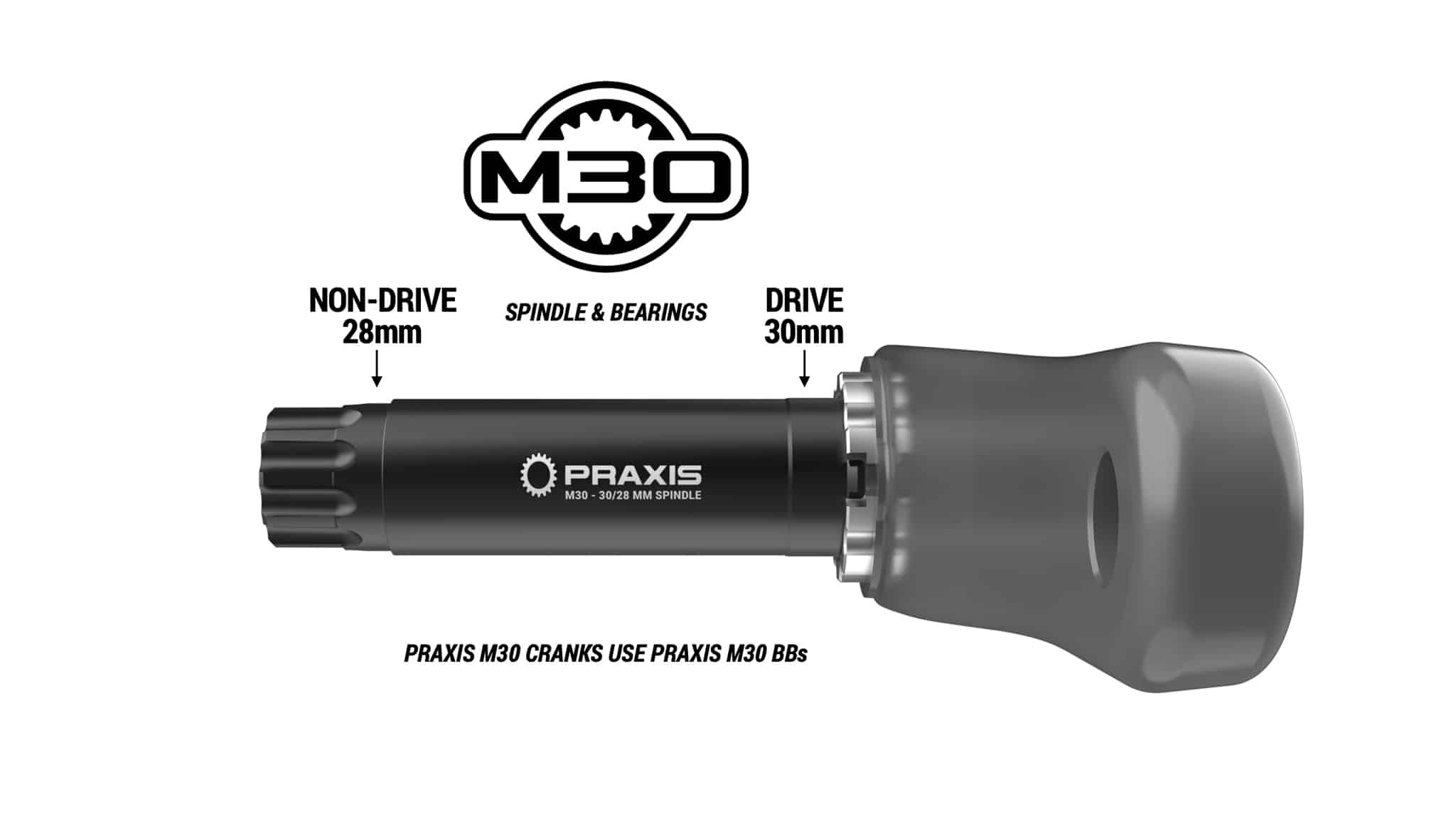 Praxis Cadet MTN Cranks
---
CADET | Updated arm shaping and spacing, the new second generation Cadet is perfect for all types of  trail riding.   The Cadet packs in a level of performance aimed at value-driven riders that want a solid crank.  With stiff and solid forged-aluminum arms, a stout M30 alloy spindle and a direct mount ring interface, the new Cadet M30 checks all the boxes.
THE CADET HD | We know some of you are hard on your bikes.  The Heavy Duty version is for those who tend to take the more rowdy line.  So we reinforced the HD arms to take more of what you throw at it.
Sold as crank arms only  |  M30 BB & DM Ring sold separately 

CADET –  165 / 170 / 175  | Q-Factor 172mm
CADET

HD

–  165 / 170 |  Q-Factor 172mm
HD "Heavy Duty" version with reinforced arm forging – See pic above
Updated 3-bolt DM ring interface to align spacing with established chain-line offsets. Riders can use any brand 3-Bolt DM ring.  See Pic - On the backside of the G2 CADET drive side arm you'll see a sticker showing offset options to get your desired chain line.
8mm alloy main crank bolt for Install/Self-Extract | 50Nm Torque
M30 Spindle | Requires Praxis M30 BB
Ref Weight:  558g +/-  (Cadet 170mm set–no ring) 
Ref Weight:  640g +/-  (Cadet HD 165mm set–no ring)
BB - Praxis M30 MTN cranks use our M30 family of bottom brackets.  This crank can be installed with M30 : BSA, BB90/92, T47 E.B, BB30/PF30. 
CHAINRING - With all the different MTN frame types requiring different chain lines, combined with many riders preferring oval shaped rings or colors, we wanted to make things easier for you.   So we updated the Cadet arms to align with the industry spacing for the common DM ring offsets.   This now allows you to run any brand/type/style of 3-bolt DM ring and get the correct chain line.  See Pic - On the backside of the G2-MTN Cranks you'll see a ring guide decal to get your desired chain line.  DM1X MTN RINGS HERE
POWER – Aftermarket options for this MTN crank :
Solid Forged aluminum arms
Forged M30 Aluminum Spindle   

"HD"

Version with reinforced solid forged arms.