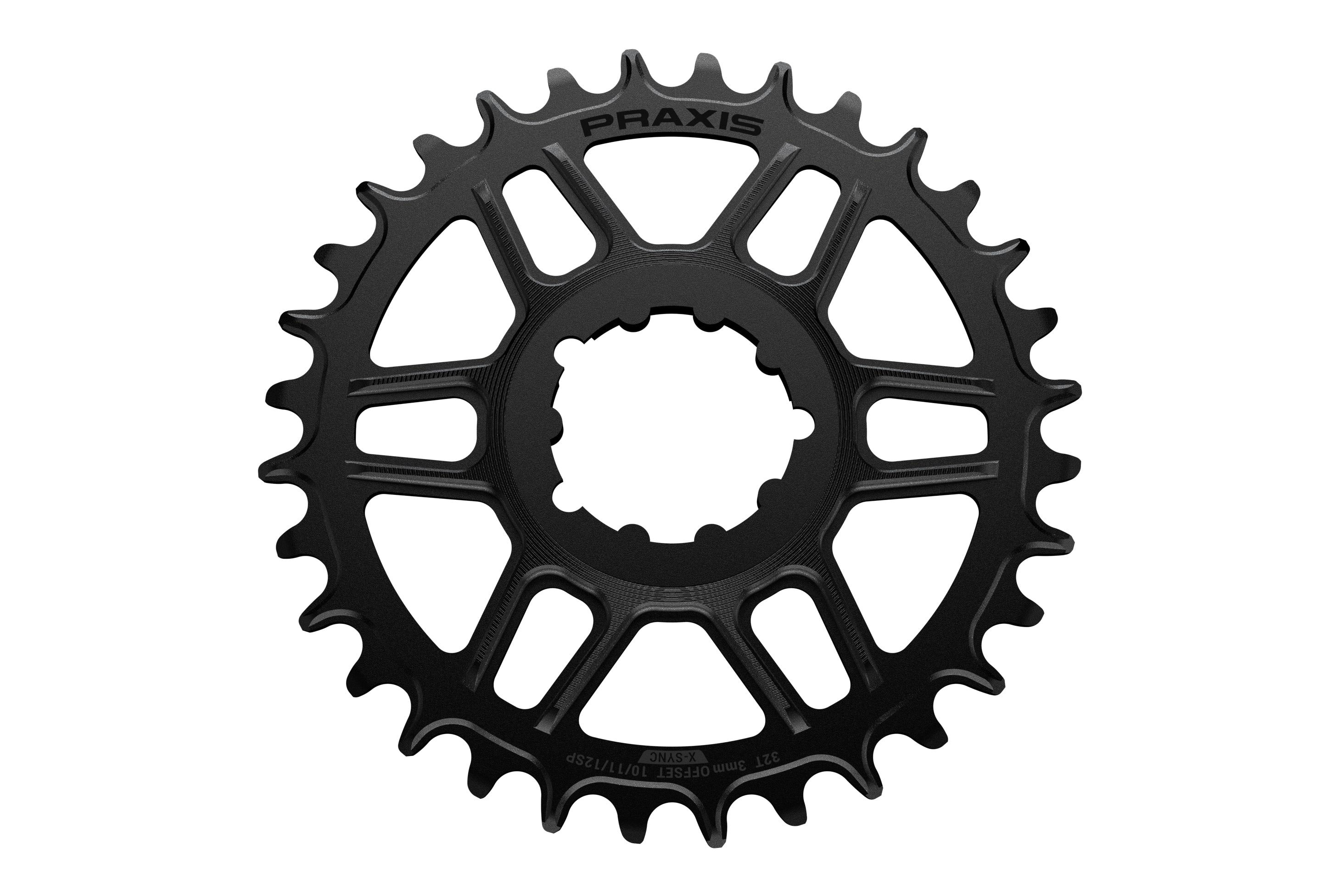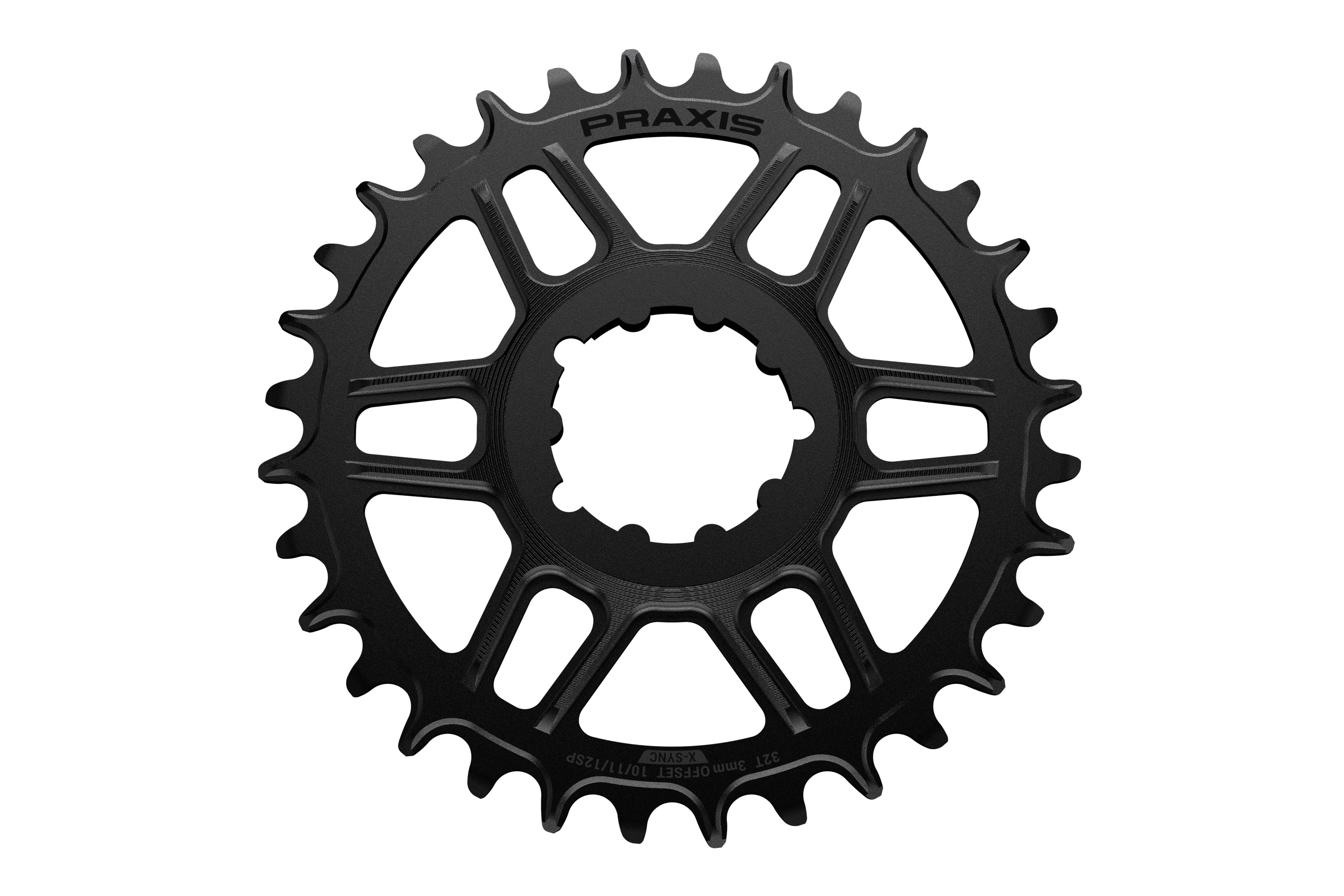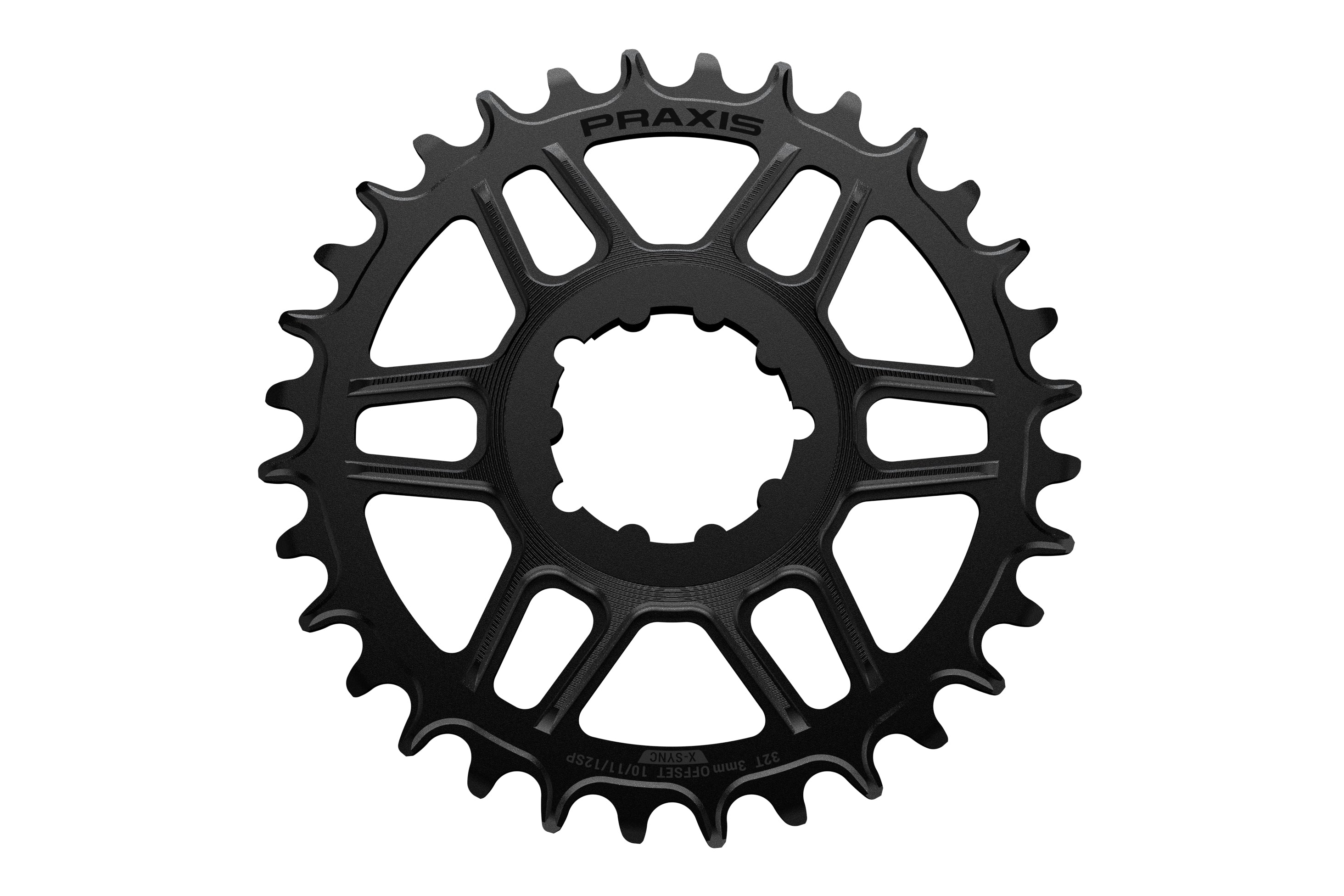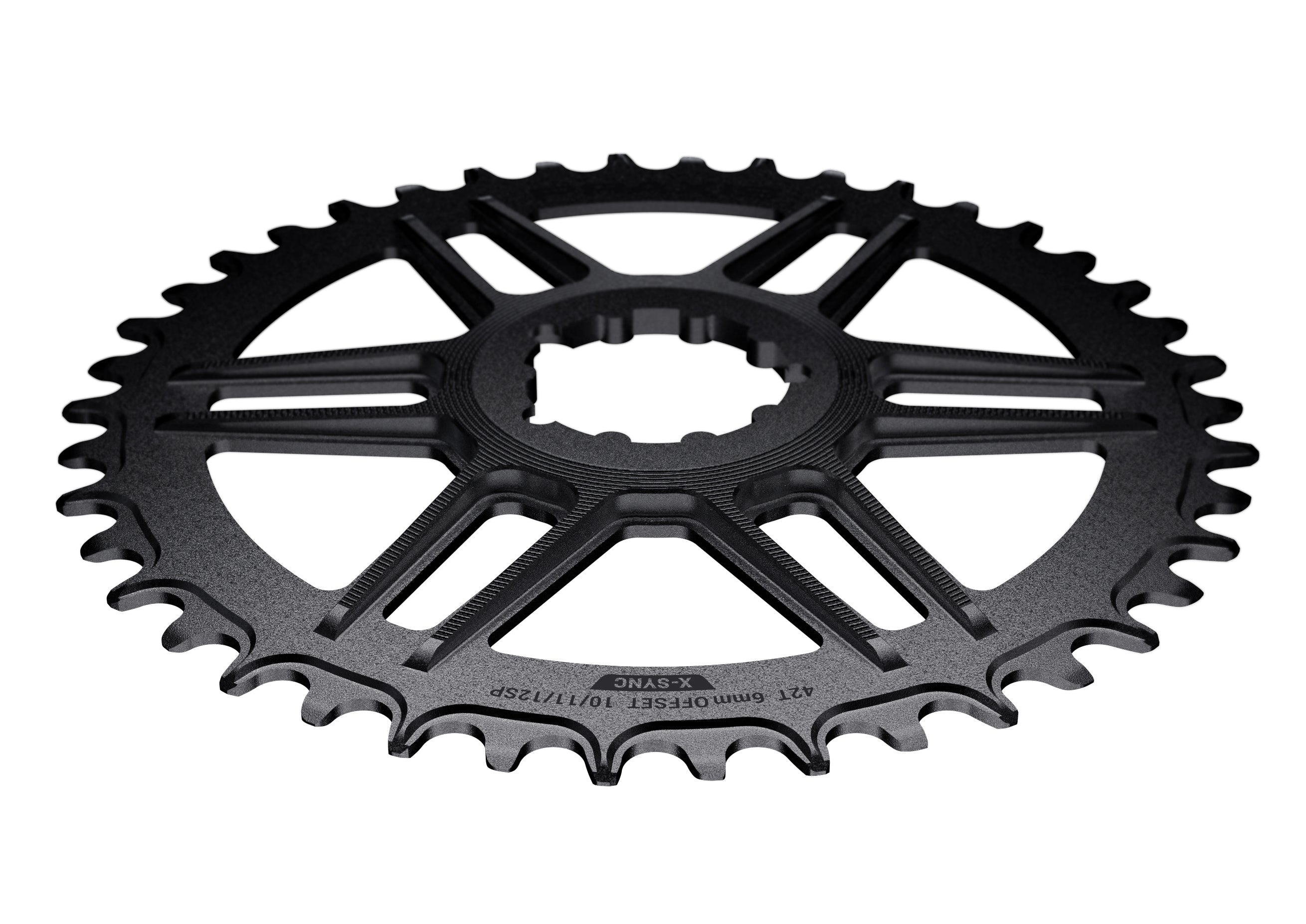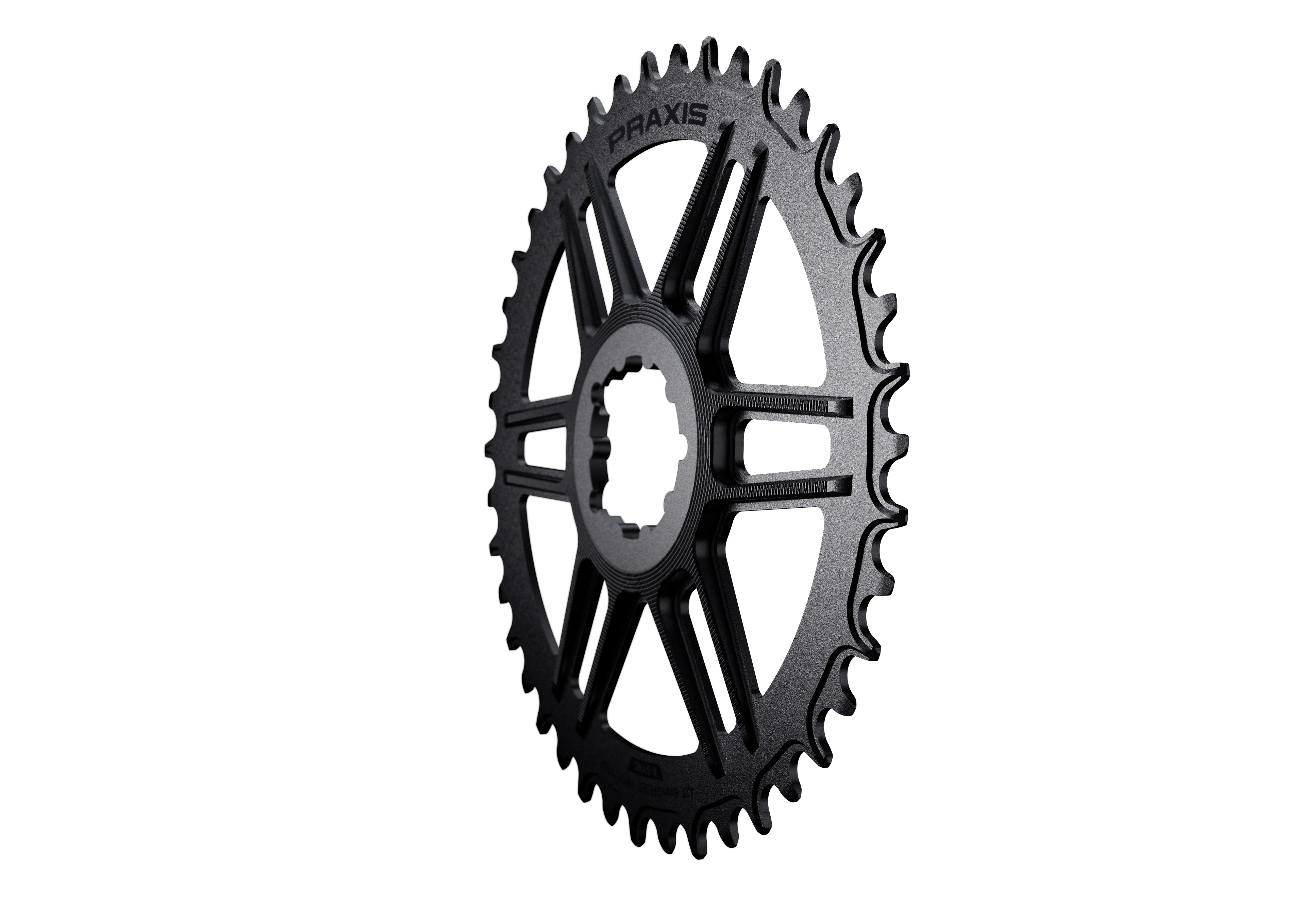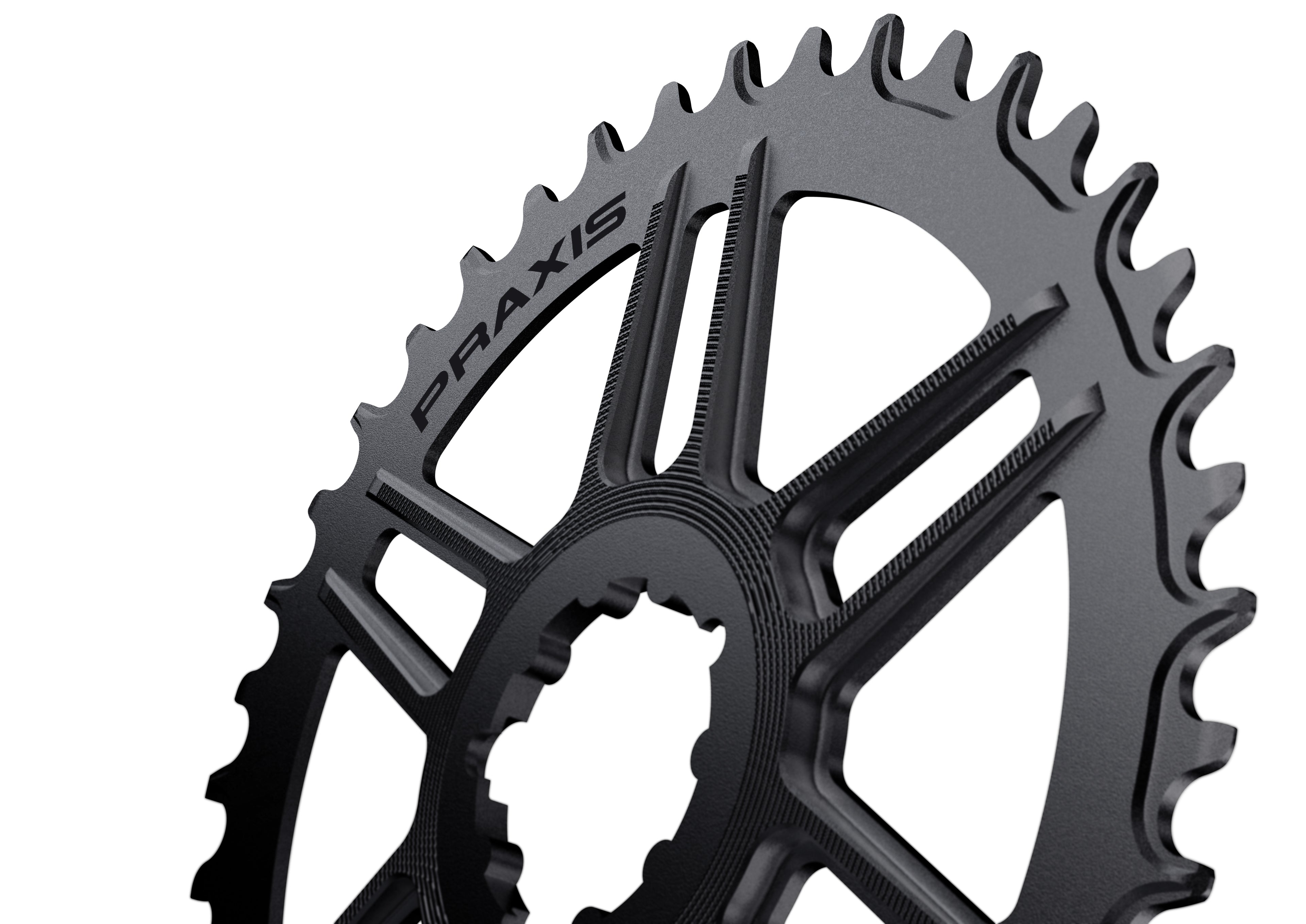 Gravel/Road 1x Chainring Direct Mount (WIDE/NARROW)
---
Our new Narrow/Wide 1X rings for Road/Gravel/CX are here.  Made for the 3-Bolt Direct Mount interface and with the highest level of chain retention.  
Whether you're cyclocrossing in mud or gravel grinding a fireroad...Praxis 1X rings are ready for action with our new Narrow/Wide tooth profile.
36T, 38T, 40T, 42T, 44T, 46T, 48T and 50T!
SPECIFICATIONS

INTRUCTIONS
⚠️ MANUAL HERE
PRODUCT
DM-1X | 3-Bolt Direct Mount Road/Gravel/CX Rings
BUY THIS IF :
You have a 3-Bolt DM Road crank and you are wanting to change or refresh the 1X ring on it.
DESIGN
STYLE
New shape/style - Please see all photos above.
MFG
Forged & Machined | 7075-T6 Aluminum | Hard Blk Anodized
Narrow/Wide tooth profile
GEARING/CHAINLINE
36T, 38T, 40T, 42T, 44T, 46T, 48T and 50T
45.5mm CX1 chainline when installed on DM Road Crank
48mm Gravel 1X chainline when installed on our DM "GR" cranks
AVG. WEIGHTS
36T = 94g | 42T = 110g | 48T = 166g
CHAIN
10 / 11 /12sp Compatible | Shimano/SRAM/KMC
DRIVETRAIN
SHIMANO -Compatible with both Di2 and mechanical Shimano 10/11/12sp.
SRAM -Compatible with both electronic and mechanical SRAM 10/11/12sp.
CAMPY - Not compatible with Campy 11/12/13sp chains.
NOTE!
REAR DER- Must use a 'CLUTCH' type rear derailleur.
In rough terrain, or just for security, we still recommend use of an upper guide
TECHNOLOGY
All new Narrow/Wide tooth profile