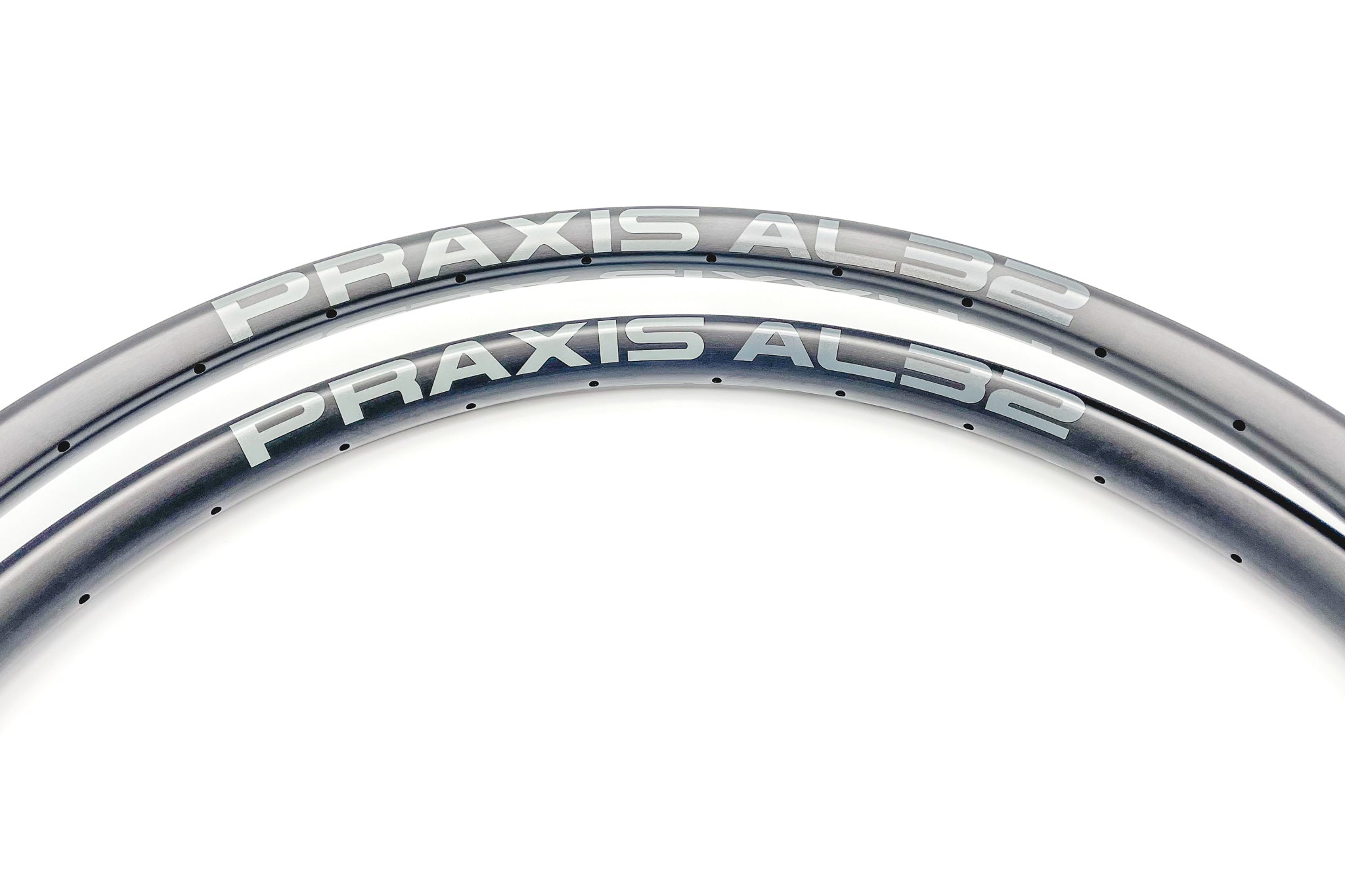 Wheels - PRAXIS
Upgrade your ride with the ultimate combination of quality and performance – Praxis Brand rims built onto Industry Nine hubs. At DSG ProSHOP, we are proud to offer this premium wheelset that combines the strength and durability of Praxis rims with the precision and reliability of Industry Nine hubs.
Praxis Brand rims are well-known for their excellent build quality and attention to detail. These rims are designed to be both lightweight and strong, with a focus on optimizing the performance of your bike. When paired with Industry Nine hubs, you can be sure that your wheels will be built to last.
Industry Nine hubs are renowned for their precision machining, fast engagement, and reliable performance. These hubs are built to withstand even the most demanding conditions, making them the perfect choice for serious riders and racers.
At DSG Pro SHOP, we have the expertise to build your Praxis Brand rims onto Industry Nine hubs to create a wheelset that will exceed your expectations. Our experienced mechanics use only the highest quality components and tools to ensure that your wheels are built to the highest standards.
So if you're looking for a wheelset that combines durability, performance, and style, look no further than Praxis Brand rims built onto Industry Nine hubs.
Free shipping
Tell your customers about your shipping offer.
Customer service
Tell your customers how they can reach you.
Refer a friend
Tell your customers about your promotional offers.
Secure payment
Tel your customers about your payment methods.